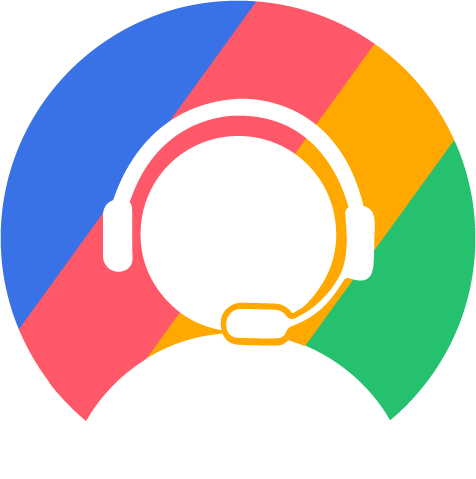 Date: November 17, 2022
Internet phone services have become more of a necessity today for both businesses and individuals. With traditional phone services slowly becoming obsolete, VoIP services have become extremely popular around the globe. Such services are affordable, customizable and very easy to setup, making them a very attractive proposition for fast-growing businesses.
VoIP technology and advanced call management features help organizations reach out to customers efficiently and serve them better. They also offer agent management, performance management and analytics modules that help them obtain and retain clients effortlessly.
What is an internet phone service?
An internet phone service is a telephony system that uses the internet to help you make and receive incoming calls using your laptop, desktop, cell phone, and other smart devices. Internet phone service offers businesses and individuals better flexibility, mobility, and features as compared to on-premise business phone solutions. Additionally, they come with affordable and customizable plans for unlimited calls to meet various business and individual requirements.
How does an internet phone work?
An internet phone system allows you to make calls online using VoIP technology. Let us learn how this technology works:
Voice signals generated by you are

converted to data packets

in real-time through VoIP phone system.

These data packets travel over the VoIP network to reach the receiver's destination through internet phone service providers.

Data packets relayed are converted back to voice signals, allowing people on the other end to decipher the message.
VoIP phone service can be rendered through actual desk phones, desktops, IP(internet protocol) phones, or business internet phone devices that can be connected to the internet.
Why use internet phone service from a VoIP Provider?
Internet phone services are used all over the globe for smooth and hassle-free communication. Such a digital phone service offers better security and calls quality with features like texting, recording, conferencing, barging, etc. In addition, most VoIP phone service providers offer multiple mobility options, unlimited calls, frequent upgrades and 24×7 customer support, and customizable plans, most of which are not present in traditional phone lines.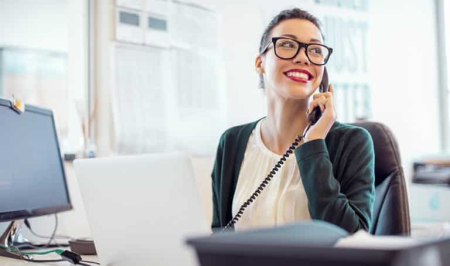 Internet business phone services for business are all the rage today since they offer the following benefits:
VoIP phone services

are highly flexible when it comes to hardware requirements

Business internet phone service

requires no long-term commitments/contracts.

Internet business phone service

can be availed and managed from any smart device.

Regular upgrades and updates from internet

phone service providers

Implementation and setup of your phone system are free and quick

Multi-channel technical support available for VoIP service customers
Features of an internet phone service 
Several features of VoIP services make them indispensable for business. Apart from minimal hardware requirements, better visibility, and faster implementation, here are a few features of a business internet phone system that prove highly useful for organizations managing a high volume of outgoing and incoming calls:
Call Management & Automatic Routing
IVR & Queue Management
Call Recording & Rating
Customizable On-hold Music
Softphone & Speed Dials
Toll-free Phone Number & Internet service
Voicemail Forwarding & Greeting
Call Conferencing & Barging
Call Transfer
Automatic Screening
Auto-attendant & Alerts
Different internet VoIP providers can offer several other features depending upon the plan chosen and your business needs.
What are the advantages and disadvantages of Internet Phone services? 
Here are a few unique advantages that digital phone service brings with itself:
1. Improved Mobility & Flexibility
An internet business phone service helps you access your customers and prospects using any device. You can send text messages and calls through your desk phones or smart devices using your VoIP(Voice over Internet Protocol) number for local, national, and even international calls.
 2. Better business communication
Having a VoIP business phone number makes collaboration and communication much more effortless. Whether internal communication, collaboration with stakeholders, or customer interactions, internet phones for business always have your back.
 3. Quick setup & implementation
The best part about VoIP phones is that they take significantly less time to be implemented within an organizational setting. It would only take a few hours to configure and customize your new business phone system as per your firm's needs.
 4. Flexible Pricing & Plans
Digital phone service providers do not tie you up on long, constricting contracts like traditional phone services. Instead, they offer flexible (and often customized) business phone number plans at affordable prices and provide monthly itemized bills for greater transparency.
 5. Data safety
A digital internet and phone service can securely protect your and your clients' information. A good VoIP services provider secures your IPs during call transmission. Networks are highly-encrypted in a VoIP business phone number and are authenticated to safeguard your privacy at all times.
 6. 24×7 multi-channel customer support
Most VoIP providers offer exceptional customer support and are available 24×7 on multiple channels. Be it consultations, technical assistance, or recommendations, you always have team to support your endeavours. Additionally, VoIP providers offer supporting learning materials to their customers too.
There are no major drawbacks to a Internet phone service. However, if you have used a landline phone till now, and are new to VoIP mobile phone service, you might take a while to learn about the interface. Thankfully, many popular phone service providers like CallHippo offer 24×7 customer assistance to help their customers overcome this learning barrier.
VoIP business phone services: How can they help your business?
Today, several free VoIP phone service providers can address individual VoIP calling needs. However, a business VoIP phone system offers a host of professional features and functionalities to help organizations communicate with their present and future customers. VoIP internet and phone service providers also provide call routing, forward forwarding, and automatic call distribution, which allows contact centers to perform more efficiently.
Unlike a traditional phone company, professional VoIP services help organizations assist clients from any device and offer several call management features for both inbound and outbound processes. Such mobile phone services require minimal effort and time to be set up and offer added security to organizational data. In addition to a free internet phone service for conferencing, call routing and team communication, you also get features such as performance tracking, campaign management, and call analytics on VoIP phones, which help boost business growth.
CallHippo's VoIP services and plans are used all over the globe for seamless business communication and enhanced call quality. The business phone system and VoIP provider brand is renowned for its advanced call management features and reporting capabilities and has received several accolades for its customer service and voice quality.
FAQs:
How do you make internet phone calls? 
Making internet phone calls is easy if you have a business internet phone service. VoIP technology allows you to place calls from any smart device to any landline phone number, which isn't possible through traditional phone service. Internet phones for business may also allow dial numbers through a softphone or digital dialer.
How much does internet phone service cost? 
You can make calls online using an internet phone service at very affordable prices with providers like CallHippo. While you can get a VoIP home phone service online with free calls, it is wise to go for a professional VoIP provider since they are more reliable and easily reachable. The exact cost would depend on the advanced phone features chosen and the payment plans available from your VoIP services provider.
How do I set up internet phone service? 
Setting up an internet phone service is very easy if you have the right phone service provider by your side. Then, all you need to do is to purchase a plan and a stable broadband internet connection to follow the steps suggested by customer service assistants. Most VoIP mobile phone services require minimum setup and can work on smart devices without much configuration.
Who can use an internet phone?
Anyone can utilize internet phone numbers for business or personal use. Unlike the traditional phone system, such numbers can be dialled using any smart device. One only needs an activated phone number (internet service provider) to make and receive SMS and VoIP phone calls.