Date: October 26, 2023
Sales Automation Software
Automation is no longer the future – it's the present!  More and more businesses are adopting automation tools to maximize productivity and provide advanced personalization to their customers. 
On average, 51% of companies use marketing automation, while 58% plan to adopt the technology in the near future. 
By investing in automation tools, you can ensure your sales representatives are spending more time closing deals than doing non-revenue-generating activities. 
However, with so many automation tools in the market, choosing the ones that benefit you could be challenging – which is why we have curated a list of the best sales automation software. The good part is, we use most of them in our daily workflows to organize and structure tasks. 
So without further ado, let's get started.
What are Sales Automation Tools?
Sales automation systems are software-based solutions that enable you to perform day-to-day sales activities more efficiently. The right sales automation tool can automate a wide range of tasks including, prospecting, lead enrichment, contract & deal creation, and sending follow-up emails. 
Depending on the sales automation platform you choose, it can automate a very specific task or offer a full range of automation solutions by integrating with your CRM.
Why Use Sales Automation Software?
Now that you know about sales automation, let's understand the key benefits of sales automation tools. 
Let's take a look at a few important statistics about automation:
Increase deal closures by 30%

Reduce sales cycle by 18%

Decrease sales administration time by 14%.
Here are some more benefits of sales automation.
It increases your sales reps' performance and productivity. 

Helps eliminate manual errors and enhances the accuracy of your sales process.

It enables you to reduce the response time by sending automated emails (based on the templates you have created). 

Keep sales data consistent throughout your organization.
At the end of the day, sales automation tools do what they are good at (doing tedious, repetitive tasks) while allowing your sales reps to do what they are good at (making connections with prospects and handling their concerns to close deals).
Best Sales Automation Software in 2023
As we've already mentioned before, we use most of the sales automation tools in this list. This means you will get an honest opinion about these systems. Let's get started!
1 ) Overloop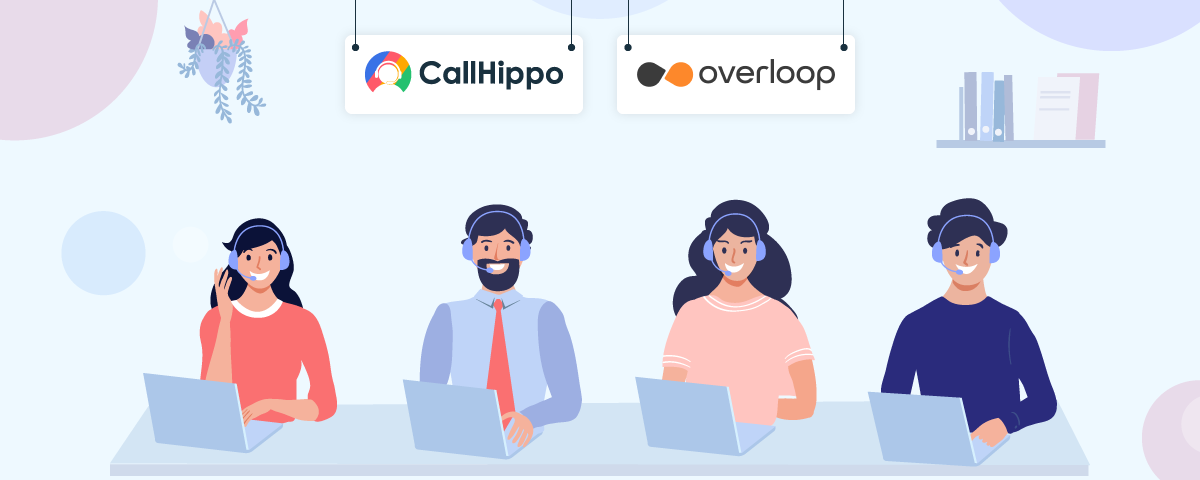 Formerly known as Prospect.io, Overloop is a CRM that allows you to set up powerful workflows to automate repetitive tasks using its easy-to-use, visual interface.
Overloop key automation features
Automatic enrollment:

Add prospects to your workflow automatically when they trigger specific actions or meet predefined criteria (e.g., reply to an email, download an ebook, etc.). 

Set conditions:

Move prospects down the funnel (from one stage to another) based on a set of filters. You can also use delays before moving from one step to another (e.g., set intervals between emails).


( Source: overloop )
Create action blocks:

Create tasks linked to enrolled prospects (e.g., call the prospect) and assign them to a sales rep of your choice. You can also update prospects' fields automatically and combine them with enrollment triggers to link multiple workflows together.

Personalization:

Tailor your emails or tasks based on a wide range of personalization variables to capture prospects' attention and increase the chances of conversion.

Integration: Integrations are a vital part of sales automation. It helps sync details across all your business systems, thereby boosting your representatives' productivity and efficiency. Overloop integrates with Slack, Zapier, Quickbooks, Zero, CallHippo, and more.
Pros:
Cons:
 The email section is limited and needs improvement

Price is high for small businesses
Overloop Pricing
The "Advanced" package is priced at $79 for the first user/month and $29 for each additional user per month. In addition, it offers email automation, templates & variables, 250 email finder credits per month, and more.
2 ) Outreach.io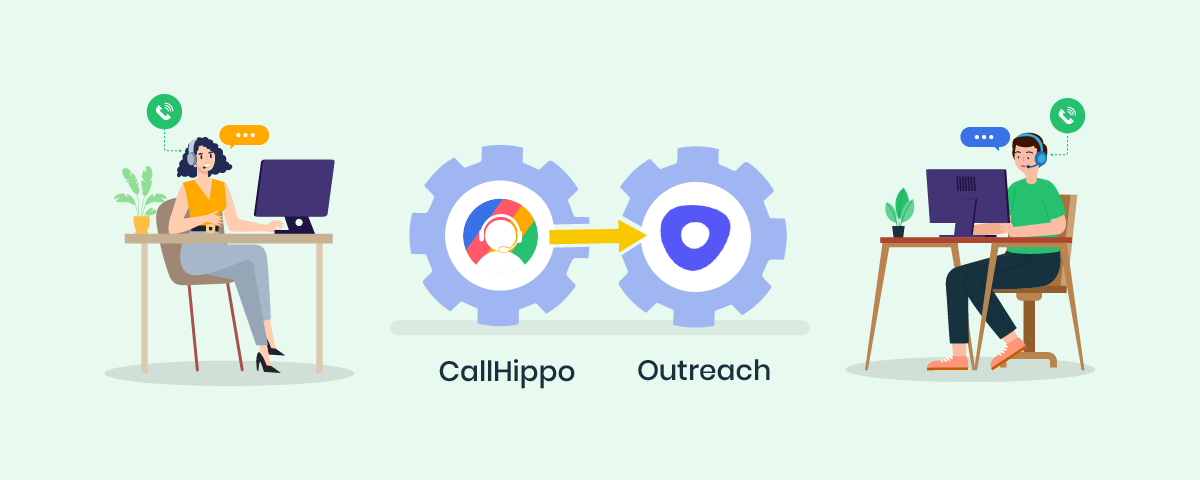 Outreach is one of the leading sales engagement platforms that help scale your sales workflows, improve productivity, and enhance retention. In fact, 19 of the top 25 fastest-growing public software companies (Zoom, Adobe, Glassdoor, DocuSign, etc.) use Outreach to automate their sales processes.
Outreach key automation features:
Emails

: Outreach allows you to create customizable email fields that focus on individualized touchpoints. Instead of manually entering data into every field, you can automatically fill them and personalize each email. You can even track if email personalization increases open rates or which campaigns are performing the best. 

Sequences: A sequence is a series of actions that a salesperson takes to convert a prospect. For instance, it could include an email followed by a phone call, followed by a LinkedIn message. While these are all manual tasks, following the steps could be overwhelming when a salesperson has multiple leads. Outreach ensures you follow the right step for the right lead, enabling you to provide the best experience and increase the conversion rate. 
Amplify

: It is a range of machine learning capabilities that help you improve the customer experience. For example, let's suppose you have scheduled automated email campaigns for ten prospects (that send emails every five days or so). Out of which, three emails are met with automated out-of-office replies. Amplify can detect those emails and automatically pause your campaign for those prospects until the specified return date in the email.
Pros:
Outreach is very simple to use

It connects well with other software
Cons:
Too many bugs are there

Setup is complex

The support system is average
Outreach Pricing
Outreach hasn't made its pricing public. However, you can contact the team to get a tailored quote.
3 ) Leadsquared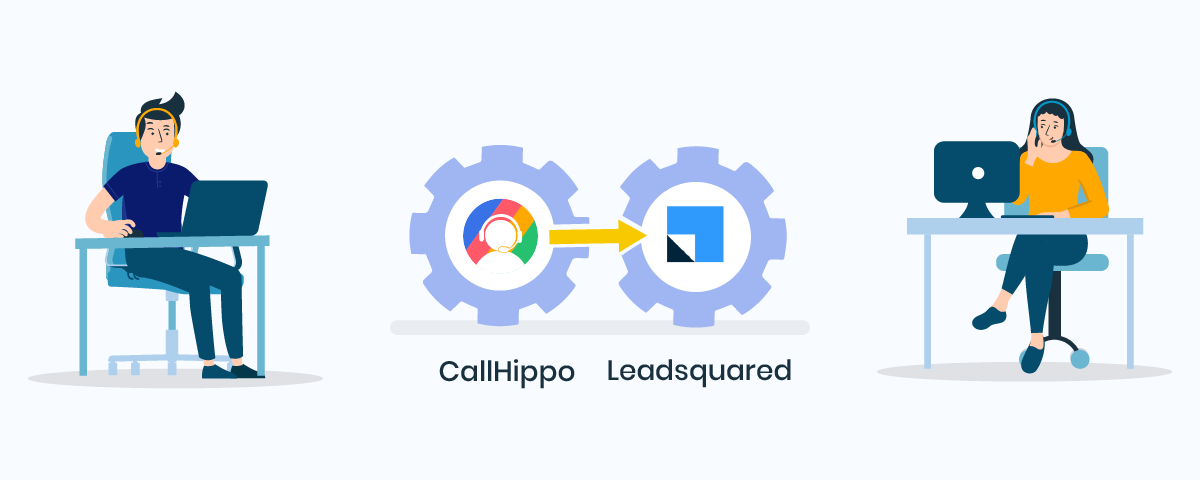 Leadsquared is a CRM plus sales automation platform that helps you boost the productivity and efficiency of your sales team. It offers a wide range of automation features to help you close more deals in less time and build long-lasting relationships with customers.
Leadsquared key automation features:
Capture leads

: You can create landing pages and web forms to automatically capture leads when they visit your website. When integrated with third-party tools like CallHippo, Leadsquared can even capture leads from phone calls and sync the data with your CRM. 

Find hot leads:

Its 360-degree user profile, behavior, activity, and social tracking enable you to identify hot leads. It also helps you understand customer intent by tracking engagement actions. 

Segment your lists:

Leadsquared enables you to segment your prospect list based on their demographics, activities, interests, products interested in, and more. You can then trigger highly-relevant and personalized offers to entice users into taking action. 

Increase engagement:

Send relevant content right when the user wants it across all channels (emails, text messages, social, phone calls, and more) to encourage sales actions.
Pros:
The tool is very easy to install on website

It is affordable for small businesses
Cons:
The integration with other administrative software is a bit complicated

Limited

marketing automation capabilities
Leadsquared Pricing
Just like Overloop, Leadsquared also hasn't made its pricing public. You can check their pricing page for more information.
4 ) Zendesk Sell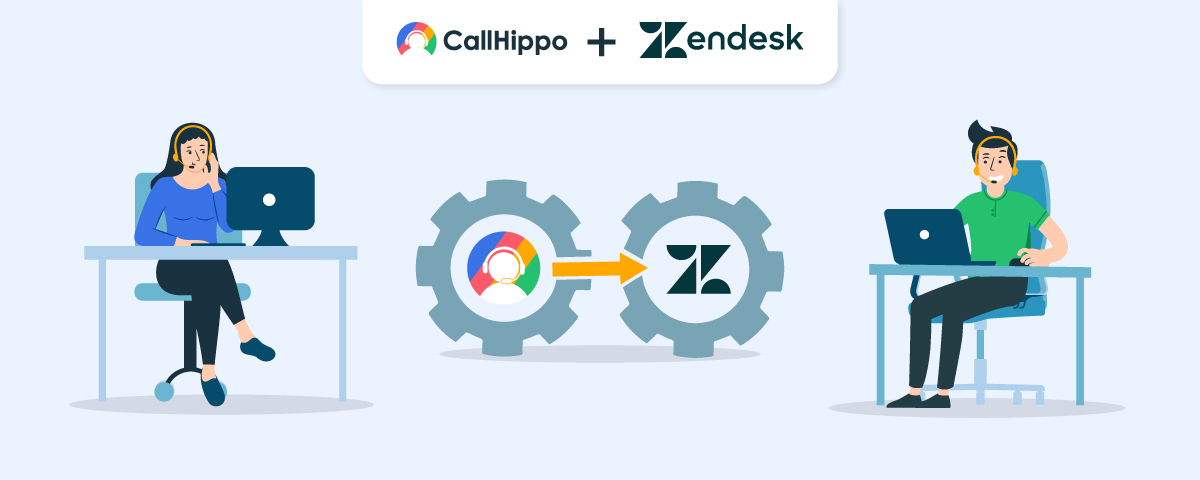 Zendesk Sell is one of the best sales automation software out there. It helps boost productivity, provides more visibility into your sales pipeline, and enables salespersons to manage leads efficiently.
Zendesk Sell key automation features:
Email

: As with any other sales automation tool, Zendesk Sell enables you to automatically send emails based on triggers and events. 

Sequencing

: You can create unlimited templates and automatically engage leads when they complete a task or trigger an event. 

Prospecting

: Create a list of prospects using industry, company size, role, and more in Sell. When your list is ready, you can automate prospecting with Sell's integrated communication tools.
Pros:
Free version available

Zendesk sell offers more features for marketing
Cons:
Poor customer service

Very  complex dashboard
Zendesk Sell Pricing
While Zendesk Sell starts from $19 per user/month, you will need to choose the Enterprise plan that costs $99 per user/month to take advantage of automation features.
5 ) Mailshake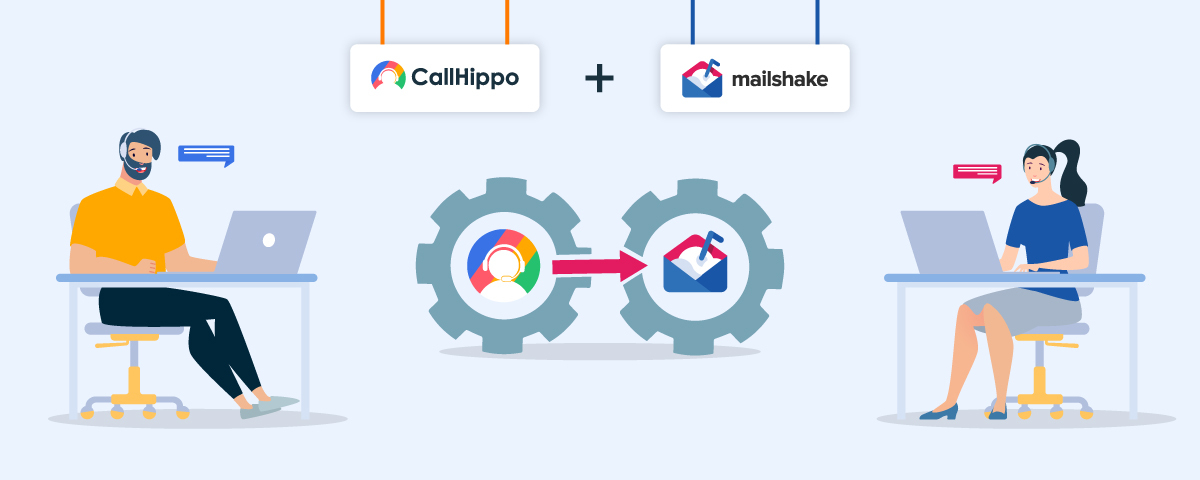 Mailshake is yet another great sales automation tool that helps automate your prospecting and fill your CRM with potential customers. If automating cold outreach is what you are looking for, then Mailshake is perfect for your organization.
Mailshake key automation features:
Outreach: Send emails to thousands of prospects at once with automated email outreach campaigns and follow-ups. You can also set tasks to engage with prospects via phone and social media to increase the chances of conversions. 
Sync prospect information:

Automatically fill your CRM with prospect information based on how they react to your cold outreach campaigns. 

Powerful integrations:

Mailshake integrates with all the tools you currently use in your business. Some major integrations include Salesforce, Pipedrive, Google, and CallHippo.
Pros:
Mailshake is an easy and intuitive tool

It is simple to use
Cons:
Mailshake's spam compliance is very strict

It is expensive
Mailshake pricing:
Mailshake starts at $59 per user/month. However, you only get email automation capabilities. Should you need more features like social selling and phone dialer, you will need to upgrade to the Sales Engagement plan that costs $99 per user/month.
6 ) Freshsales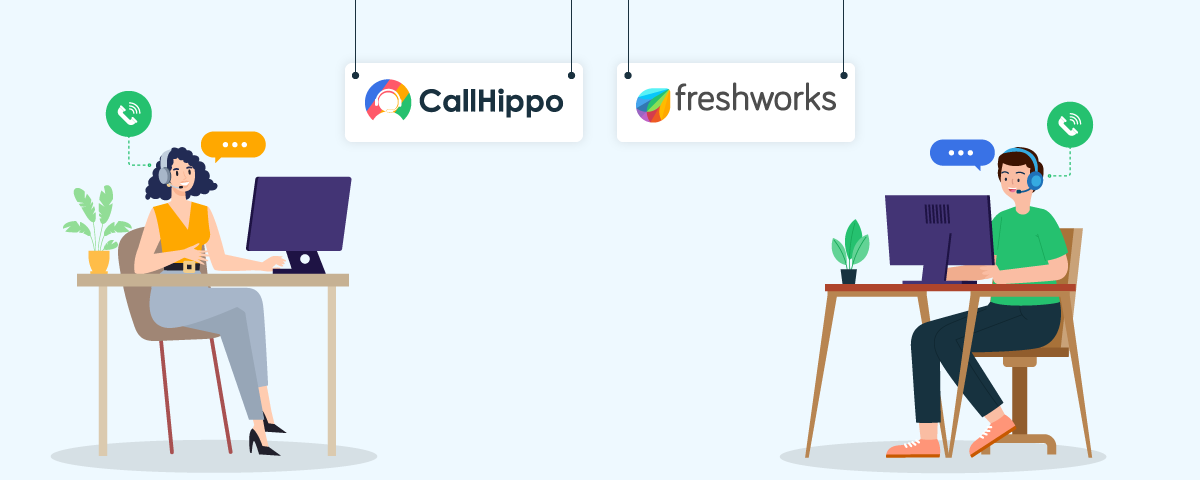 Freshsales is a sister of FreshWorks software but geared towards sales teams. Whether you want a 360-degree view of your sales pipeline, automate time-consuming tasks, or capture visitor information automatically, Freshsales does them all.
Freshsales key automation features:
Capture leads:

FreshSales allows you to create customizable web forms to capture visitor information. It also has an AI-powered chatbot to chat with visitors in real-time and capture their information. 

Automate customer communication:

Engage with prospects in their preferred channel and personalize messages based on behavior to shorten the sales cycle. 

Time-based workflows:

Set a series of actions to perform daily, weekly, and monthly to increase customer engagement and improve the retention rate. 

Auto-profile enrichment:

Automatically find and fill your prospect's profiles using publicly available information.
Pros:
Easy to use

Real-time chat service available
Cons:
The onboarding process is very complex

Integration with major social platforms is unavailable
Freshsales Pricing:
Freshsales offers four plans: Free, Growth, Pro, and Enterprise. The Growth plan is priced at $15 per user/month and offers sales sequences, custom reports & dashboards, and visual sales pipeline. The Pro plan costs $39 per user/month and offers time-based workflows, AI-powered next best action, and chat campaigns. The Enterprise plan costs $69 per user/month and offers custom modules, auto-profile enrichment, and AI-based forecasting insights.
7 ) Salesflare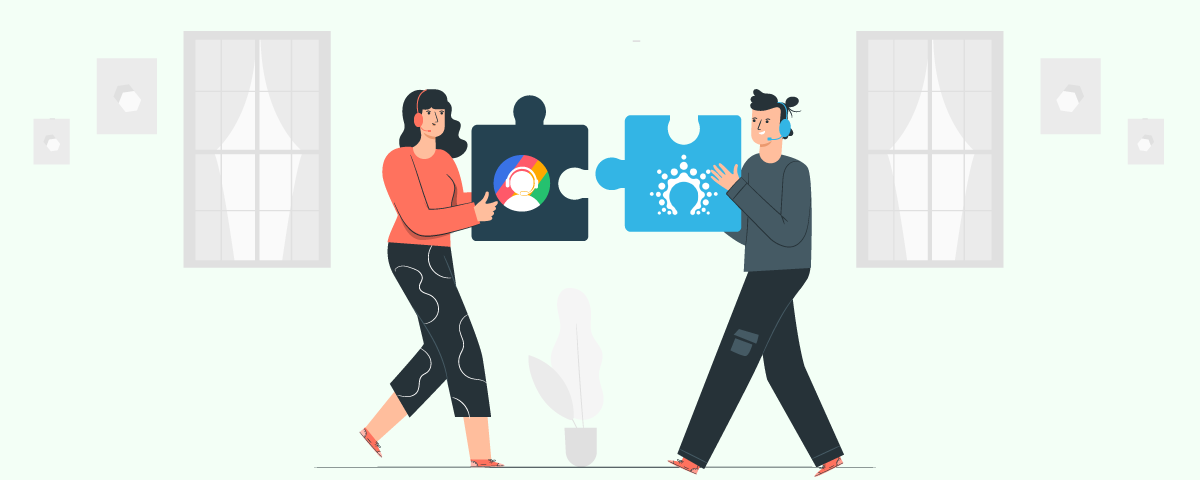 Ideal for small B2B businesses, Salesflare helps close more deals in less time, even when you have limited human resources.
Salesflare key automation features:
Gather contact information:

You don't need to spend time searching for prospects' company names, LinkedIn profiles, email addresses, and more. Salesflare gathers all these details from their emails, email signatures, and more. 

Find email addresses:

Don't have the prospects' email addresses? Don't worry; Salesflare can find their email address in a matter of seconds. 

Email marketing:

Follow up with prospects based via automated email campaigns. You can even track their responses to further personalize the emails.
Salesflare pricing:
Salesflare has three plans: Growth, Pro, and Enterprise. The Growth plan costs $29 per user/month and offers features like automating CRM input, tracking emails, and sending personalized email campaigns. The Pro plan is priced at $49 per user/month and offers features like automated workflows, custom dashboards, and 500 email finding credits. The Enterprise feature costs $99 per user/month and offers features like custom training, data migration, and unlimited email finding credits.
8 ) Oracle Sales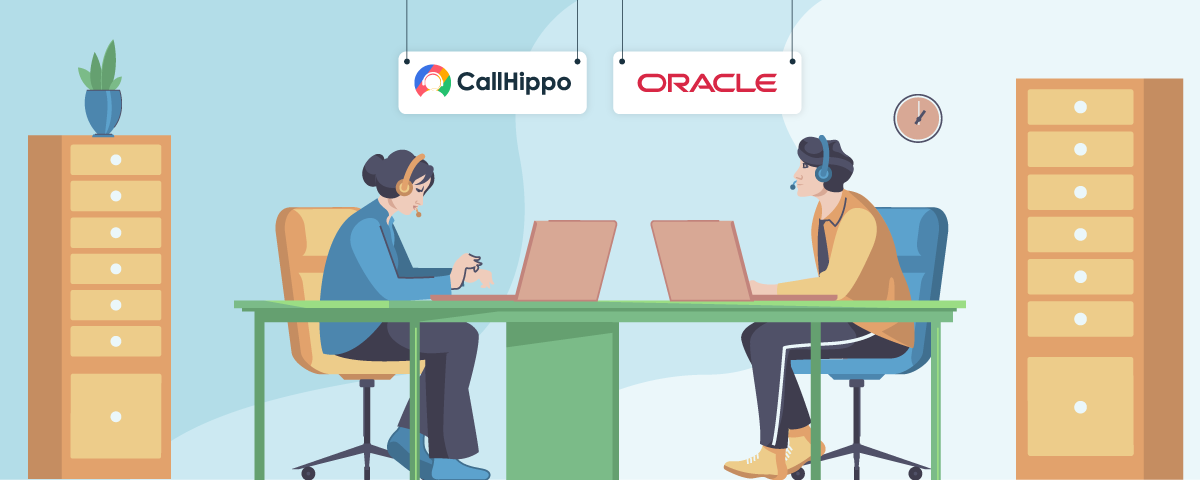 Ideal for quickly growing and large enterprises, Oracle Sales guides salespeople with intelligent recommendations to close more deals. Powered by AI and machine learning, Oracle Sales improves productivity and efficiency throughout the organization.
Oracle Sales key automation features:
Automate administrative tasks:

With Oracle Sales, you can give more time to customers and close deals by eliminating tedious data entry tasks. 

Digital assistant:

You can use your voice to talk to your CRM to complete tasks easily and get work done quickly and efficiently. This helps stay productive all the time. 

Sales planning: AI-driven predictive planning can be a powerful tool for fine-tuning sales planning and models with multiple what-if scenarios and being prepared for every situation.
Data enrichment:

AI-powered second and third-party data to fill the gaps in your customer profiles so you can completely understand your customers and personalize every interaction.
Oracle Sales Pricing
Oracle Sales has four pricing options: Professional ($65 user/month), Standard ($100 user/month), Enterprise ($200 user/month), and Premium ($300 user/month).
9 ) Pipedrive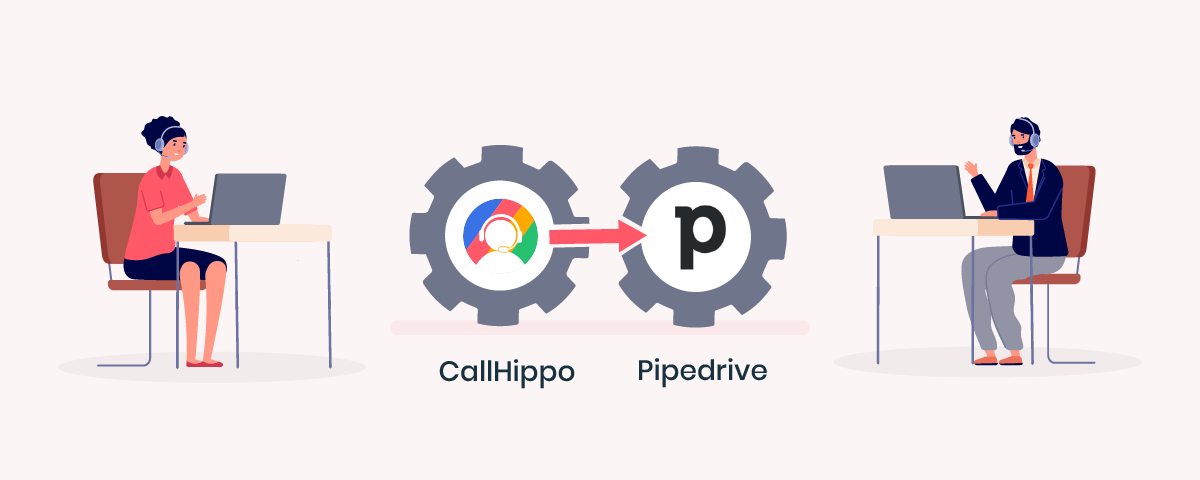 Pipedrive is a complete sales automation system that enables you to automate almost every tedious sales process, including email marketing, lead qualification, and create activities each time a deal moves down the sales funnel.
Pipedrive key automation features:
Workflow automation:

Automatically send a personalized email when a prospect reaches a certain stage or performs an activity. You can also transfer ownership to another sales representative when a deal reaches a new stage. 

Smart contact data:

Uncover valuable information about your customers and pre-qualify leads automatically. You can pull web data from sources like LinkedIn, Google, and Twitter with just one click. 

AI Sales Assistant:

Enhance your sales representatives' performance by leveraging the sales assistant that offers behavior-based cards containing performance tips, recommended features, and other useful information.
Piperive Pricing
Pipedrive has four plans: Essentials ($12.50 user/month), Advanced ($24.90 user/month), Professional ($49.90 user/month), and Enterprise ($99 user/month).
10 ) Nutshell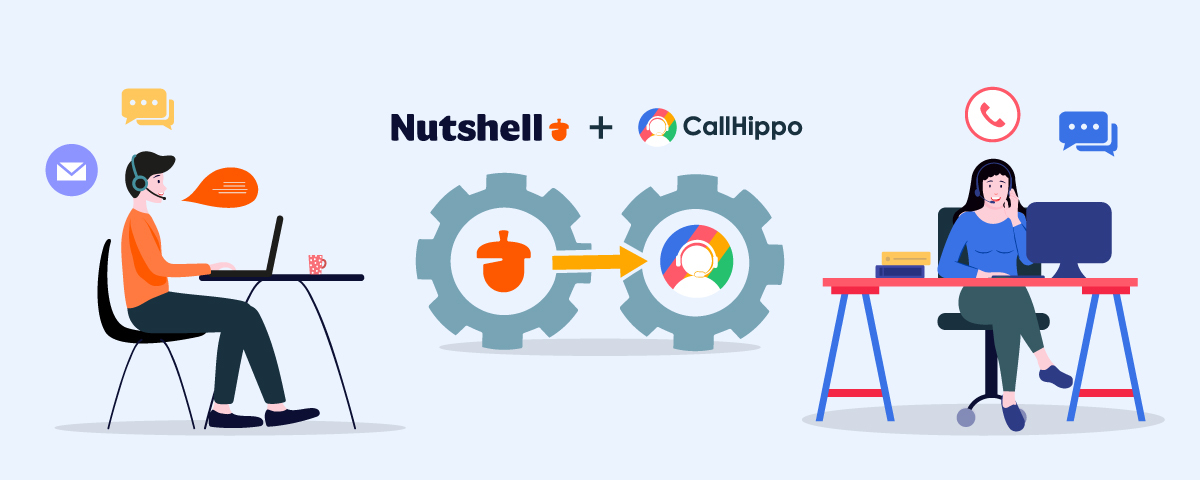 Last but not least, Nutshell is an all-in-one B2B sales and contact management system that offers sophisticated features to help you close more deals in less time.
Nutshell key automation features:
Move prospects from one stage to another:

Nutshell automatically moves leads from one stage to another as soon as they meet your defined goals. You can even send the right message to the prospect at the right time using Nutshell to increase engagement. 

Guide your team:

Nutshell shows your representatives what exactly they need to do in order to nurture leads. The automated reminders also ensure that your sales reps complete each task on time.

Emails

: Automatically trigger multi-email drip sequences based on different criteria to increase engagement. Nutshell also enables you to measure the impact of your email campaigns so you can optimize them for better performance.
11 ) EngageBay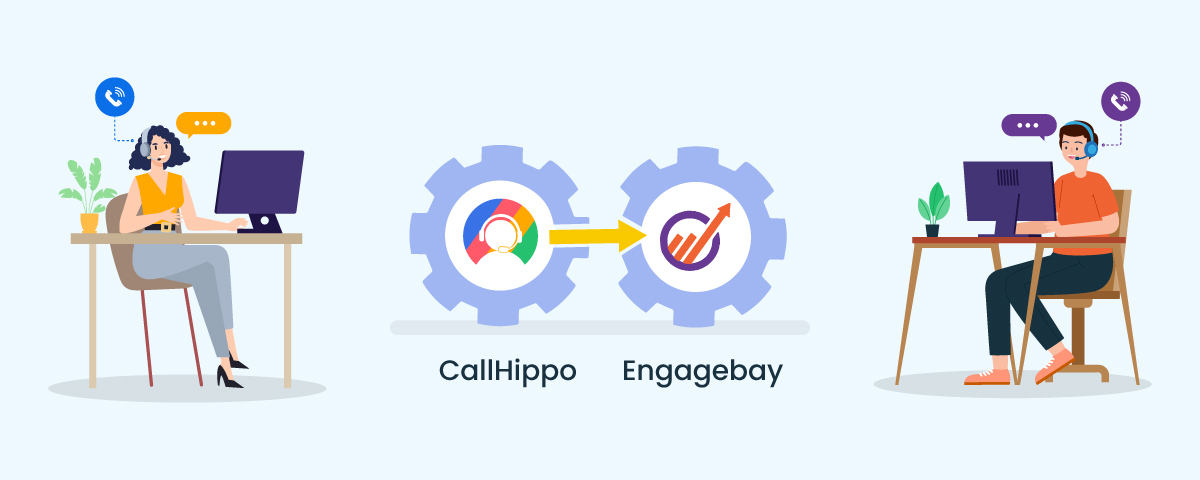 EngageBay is an affordable yet feature-rich sales automation tool. It's designed to help small businesses and startups nurture their leads and close more deals.
It offers an all-in-one marketing, sales, and customer support software with a free integrated CRM suite. 
EngageBay key automation features:
Email

: EngageBay lets you automate your email marketing campaigns and offers email broadcasts, sequences, personalization, A/B testing, and so much more. 

Lead Scoring:

Assign a score to each lead based on their behavior and interactions with your brand. This way, you can prioritize hot leads and focus your sales efforts accordingly.

Workflow Automation:

You can automate repetitive tasks such as data entry, lead assignment, follow-ups, and more. This way, you can focus on selling rather than menial tasks that take up hours every day.

Sales Automation: You can automate your sales process from start to finish and manage your entire pipeline in one place.
Deals Forecast:

Get a realistic forecast of your expected deals for the month, quarter, or year. This way, you can track your progress and adjust your sales strategy accordingly.
EngageBay Pricing
EngageBay offers a free-forever plan for up to 15 users. The paid plans start from $12.99 per month/user but the Pro plan at $49.99 per month/user offers the most advanced automation and sales pipeline features.
12 ) Get Prospect

GetProspect  — is one of the feature-rich sales and cold email prospecting platforms that help you find emails and enrich your business contact data. With it, you can go beyond just getting emails from LinkedIn. You'll create your own top sales funnel.
GetProspect key automation features:
Find emails:

 In just a few minutes, you can collect an impressive database of business email addresses. Simply upload your prospects' information, and GetProspect will update it with accurate email addresses. What's more, you can find the email addresses of users simply by their names or by the domain address of a specific website.

Export and import: You can export all the data you need – just configure the export settings to work with the file immediately after downloading it.
Chrome extension: With GetProspect's email search extension, you can easily find any email address and build prospect lists without even closing the LinkedIn tab in your browser.
Pros:
– Clear and user-friendly interface;
– Payment only for unique contact details;
– No LinkedIn restrictions on viewing profiles.
Cons:
– Limited automation capabilities.
Prices of GetProspect:
Prices range from $49 to $2,999 per month, depending on your chosen plan. You can also use the service for free – up to 50 emails per month. 
You May Also Read : Top Sales Apps to Supercharge Your Profits
The Best Part? CallHippo Integrates With All These Tools
When we say CallHippo integrates with all the sales automation tools mentioned above, we mean even more closing opportunities for your sales reps.
Why? CallHippo is a cloud-based business phone system that empowers your sales reps to connect with prospects over the phone. They can take notes, enter details (lead qualified, not interested, etc.), and everything will be synced to your CRM.
Your sales reps can use this information the next time they engage with the prospect to increase the chances of conversion and offer the best possible experience. Moreover, they save time entering call and prospect details on every tool that you use (VoIP, CRM, etc.). 
Did we miss any great sales automation tools? Let us know in the comments below, and we will update our article accordingly.

WORDS THAT MAKE SENSE!
Read The Most Well Researched & Insightful Articles From CallHippo Team