Date: September 15, 2023
Finding the right talent for your organization is more important than ever in today's highly competitive job market, and the right technology can make all the difference. This is where recruitment CRM software comes into play.
In the dynamic world of talent acquisition, the recruitment CRM platform grabs a crucial spot. According to reports, only about 45% of recruiters have access to effective technology and tools to create touchpoints with candidates. A CRM tool is an essential tool for companies trying to enhance and speed up their hiring processes. Such software acts as a guiding compass for talent acquisition specialists.
It points them in the direction of the most promising and qualified candidates, which ultimately makes the hiring process smooth. Today, we'll take a closer look at what exactly recruitment CRM is and how it helps businesses and recruiters. Let's dig deep!

Expert Advice
"Recruitment CRM software plays a big role in finding the right people for jobs today. It has useful features like keeping track of job applicants, analyzing data, and making communication smooth. This makes hiring faster and gives candidates a better experience. It's useful for both small and big companies."
What Is Recruitment CRM Software?
Recruitment CRM is a potent tool for nurturing relationships with candidates and clients. It's important for recruiting firms, the recruiting and staffing agencies themselves, and in-house recruiters.
Picture it as a versatile platform, enhancing connections with candidates and clients. It transcends mere resume and interview note storage; it's your clandestine asset for effortless recruiting. This tool facilitates seamless communication, collaboration, and deeper insight into your recruitment procedures.
A recruitment CRM's utility extends to all staffing and recruiting facets. It empowers you to streamline the entire hiring journey through consistent communication with an extensive candidate pool. This supercharged tool unifies and refines your recruitment process, making it more efficient and effective.

Looking for Best Recruiting Software? Check out SoftwareSuggest's Recruiting Software solutions.
Why Do You Need Recruiting CRM Software?
Recruiting CRM software is amalgamation of modern talent acquisition and HR strategies, offering a multitude of advantages that revolutionize the hiring and recruiting process.
At its core, this software acts as a centralized repository for candidate information, housing resumes, communication records, and interview feedback in one easily accessible hub. This eradicates the need for manual data entry and management, reducing administrative burdens and the risk of data errors.
Moreover, recruiting CRM software empowers recruiters to nurture candidate relationships with precision. Through automated email campaigns, personalized messaging, and insightful analytics, it guides recruiters in engaging candidates effectively, fostering positive candidate experiences.
In a fiercely competitive talent landscape, recruitment CRM software is a must-have. It streamlines processes, fortifies communication, leverages data-driven insights, and refines recruitment strategies. Investing in Recruiting CRM software isn't just a choice; it's a strategic imperative for organizations committed to maintaining a resilient and competitive workforce.
The Benefits of Using Specific CRM Software for Recruitment
Recruiting CRM software has evolved into a special tool that transcends organizational boundaries, catering to entities of all sizes and spanning diverse industries.

Its multifaceted utility is instrumental in navigating the intricacies of collaborating hiring and overcoming the challenges inherent in contemporary talent acquisition. Below mentioned are some of the most prominent benefits of using CRM software for recruitment. Let's take a look at them!
1. Candidate Relationship Building
The cornerstone of effective talent acquisition lies in the establishment and cultivation of relationships with potential candidates. Recruiting CRM software serves as a helping hand for nurturing these relationships with finesse.
It acts as a centralized repository for candidate data, housing resumes, application histories, interview feedback, and correspondence, providing recruiters with a panoramic view of each prospective candidate.
The ability of CRM systems to track interactions and identify communication preferences is a crucial feature. The candidate experience can be improved by using this wealth of data to tailor communication.
2. Enhanced Communication
Effective communication is the lifeblood of successful recruitment efforts. The Best CRM for recruiting provides an arsenal of tools and features that streamline and elevate candidate communication. It provides a library of email templates, automated responses, and scheduling capabilities, making it easier for recruiters to keep candidates informed and engaged throughout the recruitment process.
Automation, a key feature of CRM systems, sends out timely updates, interview reminders, and rejection notifications, eliminating the possibility of candidates being left in the dark. Aside from time savings, automated communication imbues interactions with a veneer of professionalism and consistency, both of which are critical components for enhancing an organization's employer branding.
3. Data-Driven Decision-Making
Recruiting CRM software is the pivot point for data-driven decision-making in talent acquisition organizations. It serves as a repository, collecting and storing valuable information about recruitment processes, candidate interactions, and sourcing methodologies.
Organizations can unearth patterns, identify bottlenecks, and pinpoint areas ripe for improvement within their hiring procedures by generating reports and meticulous data analysis. For hiring managers, for example, one can meticulously evaluate the efficacy of various sourcing channels, track time-to-hire metrics, and assess the effectiveness of outreach initiatives.
Data-driven decision-making goes beyond merely increasing the efficiency of talent pools; it raises the standard of hires. Organizations can improve the candidate personas they use, create custom job postings, and allocate recruitment resources more efficiently.
4. Integration with Other Tools
Recruiting CRM software seamlessly interfaces with an array of HR and recruitment tools, encompassing Applicant Tracking Systems (ATS), background screening providers, and job boards. This amalgamation eradicates data silos and streamlines the recruitment workflow.
For example, when a candidate moves from the CRM to the ATS, their data does not need to be manually replicated, reducing the possibility of errors and expediting processes. Similarly, integration with job boards automates how popular job boards' postings are and streamlines candidate information retrieval.
5. Competitive Advantage
The use of recruiting CRM software gives organizations a significant competitive edge in a market where there is fierce competition for top talent. They gain the ability to work more effectively, provide exceptional candidate experiences, and make data-driven decisions.
Organizations can recruit and onboard top talent faster than their competitors by cultivating strong candidate relationships, streamlined communication, and process optimization. A CRM system also assists in building a positive employer brand by portraying the company as one that values candidates and treats them with unwavering respect and professionalism.
The recruitment CRM system only simplifies the art of candidate sourcing, relationship building, and communication, but it also serves as a pillar for data-driven decision-making and harmonious tool integration. Opting for a recruiting CRM system is an investment in your organization's future prosperity and growth in the never-ending search for top-tier talent.
Discover Next-Level Recruitment Solutions!
Transform your project management with the best recruiting software from SoftwareSuggest.
How To Choose the Best CRM for Your Business?
With so many CRM for recruitment agencies available, choosing the best one for your business is not an easy thing. There are certain sets of factors you must consider when you choose to hop on to a specific CRM software. Some of these include:

1. Scalability
Scalability is a key consideration when choosing a CRM system. It has to do with the CRM's capacity to develop and grow along with your company. Even though your company's needs right now may be modest, it's important to consider its potential growth and expansion. A CRM system should support and facilitate your growth rather than serve as a limiting factor.
A CRM system that is scalable should provide options for increasing its user base, storage capacity, and feature set. It should also adapt fluidly to changes in your customer base and the escalating complexity of your business operations.
2. Integration Capabilities
Integration capabilities are crucial in today's networked business context. Your CRM system should not be used in isolation but should work in tandem with your existing software and processes. Included are email systems, marketing automation tools, e-commerce platforms, accounting software, and other tools.
Data flows easily between different components of your business with effective integration, preventing data silos and enhancing process efficiency. It also increases the accuracy and completeness of customer profiles, allowing your team to conduct more personalized and informed customer interactions.
3. Mobile Accessibility
Your CRM system's mobile device accessibility is essential in a world where mobile technology rules. Your team members should be able to access and update client information, check schedules, and carry out other CRM-related duties from their smartphones or tablets, especially those who are constantly on the road.
Productivity, responsiveness, and the overall customer experience are all improved by mobile accessibility. Make sure the CRM has a mobile-specific app or a responsive online interface that can adjust to different screen sizes. Check the mobile version's usability and functionality to make sure it satisfies your company's needs.
4. Analytics and Reporting
A solid CRM system should provide your company with data-driven insights. For tracking and measuring the effectiveness of your sales, marketing, and customer service operations, advanced analytics and reporting capabilities are required.
Always look for a CRM that offers configurable reports and dashboards so you can track key performance indicators (KPIs) specific to your business. These reports should be simple to create and read, allowing for speedy decision-making and strategy changes.
5. Budget
Any CRM choosing procedure includes taking the budget into account. The cost of CRM solutions varies greatly, ranging from low-cost open-source options to expensive enterprise systems. Your budget should account for setup, training, and ongoing maintenance expenditures in addition to the initial subscription or licensing fees.
Striking a balance between your CRM spend and the value it provides is crucial. Although it may be tempting to choose the CRM with the most features, it might not be essential for your company. To choose the CRM that fits your needs while staying within your budget, perform a thorough cost-benefit analysis.
You May Also Like To Read: What is Human Resource Planning (HRP)?: Process, Benefits, and Examples
Best Recruitment CRM Software for Recruiters
Since now you are well-versed with the numerous benefits of recruitment CRM software, it's time to dive deep into the different software available. Some of the most common ones include –
1. Bullhorn CRM

Bullhorn CRM offers your organization the tools to enhance precise pipeline and revenue growth predictions. It enables seamless collaboration between sales and recruiting, delivering valuable insights into your clients' ever-changing business needs.
Bullhorn provides user-friendly interfaces, intuitive workflows, and extensive training materials to empower your team. With Bullhorn, you can foster stronger connections and cultivate relationships, whether they're with your current clients or future prospects.
Key Features
Applicant tracking
Leads management
Background screening
In-App notifications
Pros
The platform offers a highly user-friendly interface.
This software offers numerous time-saving automations.
Bullhorn CRM offers powerful reporting and analytics capabilities.
Cons
At times, the software's interface poses challenges like sudden pop-ups.
Bullhorn CRM is not budget-friendly.
Pricing
2. Salesforce CRM

You can seamlessly handle leads and carefully thanks to the automated lead scoring and routing tools offered by Salesforce Lead Management.
Faster, more intelligent, and extremely effective selling processes are produced as a consequence of the timely delivery of hot leads to the most qualified sales representatives.
Key Features
Customizable reports
Advanced permissions
Lead auto-assignment
Pipeline management
Pros
This software offers amazing online system training alongside a free trial.
This software easily integrates with other business applications to boost productivity.
With its highly responsive customer support team, you can get all your queries resolved in no time.
Cons
This software offers very limited customization features.
Salesforce CRM can not be accessed offline.
Pricing
Starts at $25 per user per month
3. Vincere

Vincere makes it simple to manage everything in one location, including sourcing prospects, tracking applicants, and maintaining client relationships. This streamlines your work by eliminating the need for many tools and allowing you to work more efficiently.
Key Features
Meeting management
CRM & sales dashboards
Expense tracking
Payroll management
Pros
This software offers exceptional customer service alongside pre-built and ready-to-use analytics.
Since this software is cloud-based, it is easy to deploy.
Candidates can experience a quite simple engagement process from this software's Chevron systems.
Cons
This software lacks personalized training.
This software's templates are challenging to configure.
Pricing
You May Also Read : 10 Best Free HR Software Options for Businesses in 2023
Conclusion
To get the most out of the best recruitment CRM system, you must properly examine your company's particular requirements. Given the ever-changing nature of the labor market, staying up to date on the most recent CRM advancements is essential.
Our team of professionals is here to help you navigate the difficult world of recruiting technology. Connect with our expert teams and learn more about the vast field of recruiting today!
FAQs
1. What Is a CRM in Recruitment?
A recruitment CRM, or Candidate Relationship Management system, is a software tool that enables recruiters to manage and nurture candidate interactions more effectively.
It acts as a central repository for candidate data, communication history, and job openings, allowing recruiters to build strong, long-lasting relationships with potential hires.
2. How Does CRM Help Recruitment?
CRM streamlines the candidate tracking process, automates tedious processes, and improves communication. Recruiters may customize interactions, keep their candidate databases structured, and ultimately boost the hiring process's efficiency and speed.
3. How Do Recruiters Use CRM?
Recruiters get their hands on hiring CRM experts and get their hands on recruitment software to save candidate profiles, track their progress through the hiring process, and schedule timely follow-ups. They employ CRM capabilities to improve the applicant experience by sending tailored messages, establishing reminders, and collecting useful facts from data.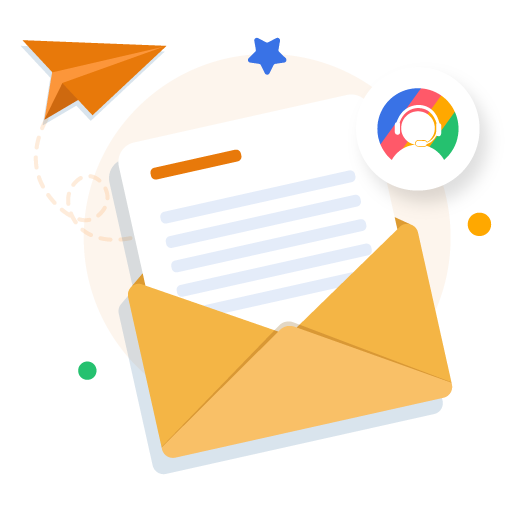 Let's Stay in Touch
Subscribe to our newsletter & never miss our latest news and promotions.

+21K people have already subscribed