Date: October 11, 2023
Almost 35% of businesses today use VoIP callers. A highly efficient and affordable means of calling, VoIP callers are a smart choice for any business.
However, several myths about VoIP technology prevent people from adopting this technology. For instance, that it is only for spam calling, that it is a scam, that it is insecure, or that it is too complicated. So, here's our A to Z guide on everything you need to know about a VoIP Caller for your business.
What Is A VoIP Caller?

"VoIP Caller" can have two meanings—the VoIP phone system or the person who makes a call using the VoIP system.
VoIP (Voice over Internet Protocol) is a modern technological advancement. It allows you to call using your internet connection rather than your landline or mobile phone carrier. In addition, to make VoIP calls, you don't need mobile phone towers, cables, or other expensive hardware. This feature makes VoIP callers popular.
A caller using Voice over Internet Protocol technology to make outgoing or incoming calls could be an individual, a small business, or a large enterprise. Because of its many advantages, more people and businesses are switching to VoIP calling from traditional phone systems.
What is VoIP Phone System?
A VoIP or Voice over Internet Protocol system is a technology that uses an internet connection to make your calls.
A VoIP phone system works by converting your voice signals into digital signals. The digital signals are transferred via a router over the internet to your destined receiver. At the other end of the journey, the digital signal is converted to a phone signal.
As complicated as it sounds, most people are actually quite familiar with VoIP technology because of apps like FaceTime, WhatsApp, and Skype. While these apps provide excellent but basic features highly suited to personal use, top VoIP service providers have more sophisticated offerings.
A VoIP phone system designed to help a business has features like Instant messaging (SMS and MMS), Virtual Receptionist or IVR, and call management through call recording, forwarding, routing, etc. It also has voicemail, transcription, conference calling (audio and video), and cutting-edge analytical tools.
You May Also Read : VoIP vs. SIP: What's the Difference and Which is Best?
Who Uses VoIP Callers?

1. Call Centers
Call centers employ VoIP callers for effective and affordable communication. A high volume of incoming and outgoing calls must be handled for call centers to function. They can set up interactive voice response (IVR) systems, call queuing systems, and automatic call distribution with VoIP. Call centers can deliver individualized customer service by integrating with CRM software and using pertinent client data while making calls.
2. International Organizations
VoIP callers are beneficial for multinational organizations with a global presence. VoIP enables these businesses to create virtual offices and keep in constant touch with all their branches, regardless of location. VoIP reduces the cost of international calls and allows for real-time collaboration, which boosts productivity and lowers costs. Features like call recording, call analytics, and interaction with other communication tools can also be useful to international organizations.
3. Educational Institutions
Educational institutions like schools, colleges, and universities use VoIP callers. VoIP can help these institutions' administrators, teachers, teachers, students, and parents communicate more easily. Features like conference calling, virtual classrooms, and online collaboration tools improve remote learning opportunities and administrative coordination. Additionally, VoIP technology enables educational institutions to run webinars, offer virtual office hours, and improve communication on campus.
4. Small Businesses
Due to their accessibility and scalability, VoIP callers are preferred by small enterprises. They can set up expert phone systems employing VoIP technology rather than spending money on expensive equipment. VoIP provides call forwarding, voicemail, auto-attendant, and call routing technologies that improve communication. Virtual phone numbers, toll-free lines, and virtual fax services offered by VoIP companies can be helpful to small businesses as well.
5. Non Profit Organizations
Nonprofit groups often deal with tight budgets and depend on affordable communication methods. They may cut costs while still having excellent contact with their workers, volunteers, and supporters with VoIP callers. Toll-free and virtual phone numbers are features they can employ to make it simpler for supporters to contact them. VoIP also enables NGOs to build virtual contact centers for recruiting volunteers and fundraising.
What Are The Components Of A VoIP System?

Certain components are common to every VoIP network, regardless of the VoIP provider. 
These components are not the necessary hardware that you need. The specific hardware might vary from one provider to another or one caller to another. These components are the essential requirements for a VoIP system to work. The components are:
Audio pick up
The first step in the VoIP caller system is capturing the voice signal to transform it into a digital signal. Different audio pick-up devices do this job. For example, you might use a mic, a headset, or other audio-capturing devices to transfer your speech to a VoIP caller.
Speaker
The speaker projects the voice signal at either end of the VoIP system. Once the digital signal is transformed into a voice signal, speakers help to carry that to the listener from the caller and vice versa. A speaker can be external or built into the phone or device you and your listener use for VoIP calling.

Adapter
The adapter of a VoIP system is the device that converts your digital voice signal into a phone signal for the receiver. An adapter can convert a digital signal into an analog one for phones, landlines, call boxes, fax machines, etc. It is a key component that bridges internet-based technology and the traditional phone system and allows you to call people.
Reliable internet connection
A stable broadband connection is critical for a VoIP caller to work as the whole technology is internet-based. Some VoIP caller systems can work over mobile data networks as well. However, broadband connections allow faster, more reliable internet access. You might face poor call quality, disruptions, or dropped calls without it.
Softphone app
A softphone is a virtual phone that you can access through an app or web portal. A softphone app allows your cell phone, landline, or desktop to be used with your VoIP number, making VoIP calling highly flexible. Using a softphone app, you can use a VoIP caller from almost anywhere you have a stable internet connection.
You May Also Read : VoIP Problems And How To Fix Them Now
What Are The Reasons To Use VoIP for Calling?
Now that you have understood what a VoIP caller is, you might wonder why your business should adopt it. Or what are the benefits of VoIP calling over traditional business phone systems. There are many advantages to using a VoIP caller. Some of these advantages are:
Low cost:

 
A VoIP caller is one of the least expensive modes of calling. VoIP calls are pocket-friendly in two ways. First, you don't have to invest in expensive infrastructure to make calls. Second, the operational cost of VoIP phone services is also low. As a result, you can make local and international calls at low rates. International calls, in particular, are much cheaper via VoIP callers than via traditional phone service.
High mobility:

 
Another advantage of VoIP technology is that you are not bound to your desk to use a phone number. You can call from your cell phone, landline, or desktop. You can use the same VoIP number to call from the office or home or while traveling. Some VoIP providers even give you features like phone number sharing, so your team members can share the calling responsibility.
Fast Scalability:

 
VoIP technology is fast and easy to install since you don't need complicated hardware or infrastructure. It is also easy to use with user-friendly interfaces. Because of the ease of installation, ease of use, and low cost of VoIP technology, it is easy to add new phone numbers as your team grows. You can add many more lines quickly and economically.

Superior quality: 
VoIP calls are also of a higher quality than traditional calls because of the internet-based calling technology. As long as you have a good quality internet connection, you will experience very low static, dropped calls, disruptions, and faulty connections. Most modern VoIP providers also allow you to make high-quality video calls.
Multiple features: 
VoIP callers do more than just let you make phone calls. They come with various features like call recording, IVR, voicemail, messaging, analytics, etc. These features can make your business communication more efficient. In addition, several VoIP systems have CRM or other software integrations. So they can improve your team's productivity and customer management too.
You May Also Read : What is VoIP Caller ID and What are its benefits?
Disadvantages Of VoIP Calling
Every coin has two sides. VoIP callers also have a few disadvantages that are important to consider before you decide to adopt VoIP solutions for your business. For instance:
Internet dependency:

 
A VoIP business phone system is completely dependent on a reliable internet connection. Without a fast and dependable internet signal, you won't be able to run many of the features. Your call quality can also suffer in such cases, affecting your business. Similarly, a VoIP caller software is also dependent on a steady power supply.
Tracking difficulty:

 
One of the biggest issues with VoIP callers is that VoIP phone numbers are very hard to track using GPS technology. IP address tracking can be used to track the user's location -in an emergency. However, IP address tracking may not be fast enough to act in time. Also, a VoIP number is difficult to use in emergencies as the VoIP phone numbers are mobile and users aren't necessarily at the registered physical address.
Security risks:

 
Although the calls are encrypted, a VoIP caller is at risk for multiple threats like phishing, spam, viruses, malware, identity theft, etc. However, most of these risks are human-dependent. Training your team in internet-based security practices can help minimize these threats' risks. In addition, VoIP technology providers are also constantly working to improve security.
Best Providers For VoIP Calling
Having seen the advantages and disadvantages of adopting a VoIP caller for your business, you might consider a VoIP provider. 
Let us look at 5 of the best VoIP providers you can consider. Of course, the right VoIP caller for your business depends on your business's specific needs and budget.
Brand Name
Rating
Key Features
Pricing
CallHippo
Call forwarding
Call recording
Voicemail
Text messaging
Basic: $0
Bronze: $16 /month
Silver: $24 /month
Platinum: $40 /month
Dialpad
Text, audio, and video calling
Speech analytics
Caller ID
Mobile app and desktop app
IVR systems
Standard: $15
Pro: $25
Enterprise: Contact sales
Nextiva
Auto attendant
Hold music
Mobile app and desktop app
Video conferencing
Audio-only conferencing
Advanced IVR systems
Caller ID
Essentials: $18.95
Professional: $22.95
Enterprise: $32.95
Openphone
Call Recording
Call Conference
Call Routing
Auto-attendant
Standard: $13
Premium: $20
Enterprise: Price on request
RingCentral
Business phone or toll-free numbers
Unlimited calling within the US and Canada
Business SMS
IVR
Core: $20
Advanced: $25
Ultra: $35

CallHippo is a cost-effective VoIP services provider offering both an Office Phone System and a Call Center Solution.
Features:
Call management with call forwarding, recording, transfer, conference calls, barging, queuing, etc.

Real-time analytics about call loads, quality, support performance, etc.

Voicemail features like personalized messages, voicemail-to-email, and unlimited storage
Pros:
Very fast installation

Zero-rental basic plan

Gamification features for call center executives
Cons:
Variable call quality

Standard user interface
Pricing:
Basic: $0 per user per month

Bronze: $16 per user per month

Silver: $24 per user per month

Platinum: $40 per user per month, available only on an annual subscription

Dialpad is a highly integrated and intelligent VoIP caller that can streamline your business activities end-to-end.
Features:
Built-in speech recognition and natural language processing

Ability to recognize action items and send summary emails of meetings

Integration with sales and support teams
Pros:
Its artificial intelligence, Dialpad AI

Excellent call quality

Integrations with Google Workspace, Office 365 integrations, etc.
Cons:
No free toll-free VoIP phone number

Limited features without upgrade
Pricing:
Standard: $15 per user per month billed annually; $23 per user per month billed monthly

Pro: $25 per user per month billed annually; $35 per user per month billed monthly

Enterprise: Price on request

Nextiva is a popular VoIP service provider in the US whose biggest USP is its Connected Communications feature.
Features:
Actionable insights with real-time call analytics

Virtual receptionist menu

Voicemail transcription
Pros:
Unlimited calling, fax, and texting within the US

Highest toll-free minutes

30-day free trial
Cons:
Essential features available only on expensive upgrades

No location tracking
Pricing:
Essential: $18.95 per user per month billed annually; $25.95 per user per month billed monthly

Professional: $22.95 per user per month billed annually; $30.95 per user per month billed monthly

Enterprise: $32.95 per user per month billed annually; $40.95 per user per month billed monthly

OpenPhone is a great VoIP caller app for startups, solopreneurs, and small businesses with useful features and affordable pricing.
Features:
Useful messaging tools like scheduled messaging, auto-reply, group messaging, and canned messages

Advanced IVR facility

Provides toll-free VoIP phone numbers
Pros:
Customizable caller IDs

Business hours setting

Responsive customer service support
Cons:
Call lag

Issues with phone number porting
Pricing:
Standard: $13 per user per month billed annually; $17 per user per month billed monthly

Premium: $20 per user per month billed annually; $25 per user per month billed monthly

Enterprise: Price on request

RingCentral is one of the best VoIP callers because of its width of features and its suitability for businesses of all sizes.
Features:
Available in 18 languages globally

Supports 45 countries

Works on PC, Android, Mac, iOS, and browsers
Pros:
Dashboards with customization options

Unlimited calling and SMS

High scalability
Cons:
Slightly expensive

High-end features not user friendly
Pricing:
Essentials: $19.99 per user per month billed annually; $32.99 per user per month billed monthly

Standard: $27.99 per user per month billed annually; $40.99 per user per month billed monthly

Premium: $34.99 per user per month billed annually; $47.99 per user per month billed monthly

Ultimate: $49.99 per user per month billed annually; $62.99 per user per month billed monthly
Differences Between VoIP Calls and Traditional Phone Calls
How exactly does a VoIP system differ from traditional phone systems? There are several differences between the two:
| | | |
| --- | --- | --- |
| | VoIP Calls | Traditional Phone Calls |
| Technology | VoIP caller means audio signal is converted into digital and transferred via the internet. | Conventional phone lines work through cables and switchboards or phone towers. |
| Hardware | A VoIP network needs almost no investment in hardware. | A traditional business phone service needs several pieces of hardware and robust infrastructure. |
| Features | VoIP services have many helpful features particularly designed for businesses. | Traditional phones have only calling with a few features like caller identification, call forward, etc. |
| Cost per call | Low, regardless of the location of the person calling and the person receiving the call. | High, especially for long-distance or international calls. |
| Call quality | Dependent on the broadband internet connection. But if the connection is strong, call quality is high. | Generally consistent, though call quality is average at best. Dependent on the level of infrastructure. |
| Calling device | You can call from multiple devices or swap between devices with a single VoIP phone number. | A traditional phone line is fixed to one device at a particular location. |
| Security | VoIP services are vulnerable to cyber-attacks. | Traditional phones are vulnerable to phone tapping. |
Final Words:
VoIP is nothing to be afraid of, especially since you have probably been using it already for personal use. Now that you know what a VoIP caller is and how it can help your business, you can move to VoIP services for your business as well. 
FAQs
How to Stop VoIP Calls?
You can block unwanted VoIP calls in multiple ways.
You can activate the call-blocking feature on your phone. It blocks unwanted incoming calls. Most smartphones these days have that feature inbuilt. Moreover, several antiviruses or other security software also provide that feature to successfully block incoming calls. 

You can ask to be added to the Do Not Call registry or Do Not Disturb list. This is a list of people who do not want to be called by telemarketers and other mass callers. Depending on the geography, the government or phone companies maintain this database.

A more technical option is to use your router. You can program your router's control panel to block specific VoIP callers.
Should I answer a VoIP caller?
There is no inherent risk in answering a VoIP caller; it is just a different technology for making outbound calls.
However, you should be careful about what information you give the caller, just as you should be careful if the caller calls from a traditional phone service. And if you feel that the call is spam or poses a risk, you can always block it.
Can a VoIP call be traced?
Yes, a VoIP call can be traced, but it is difficult to trace during emergencies.
A VoIP call can be traced using the IP address from which the call was placed. So, the call can be traced even after it is over by checking the server records. However, this process is of no use during an emergency because the phone numbers are not limited to a physical location.
Generally, government authorities or other influential organizations can trace VoIP calls.
Is VoIP calling spam?
Receiving unwanted VoIP calls can be annoying. However, some VoIP calls are spam though not all. 
The ease of calling via VoIP callers makes it popular among telemarketers and other bulk callers to make unwanted calls. However, VoIP callers are used by individuals and businesses to make legitimate calls too. 
One easy way of avoiding unwanted VoIP calls is to ask your phone carrier to add you to their Do Not Call or Do Not Disturb list.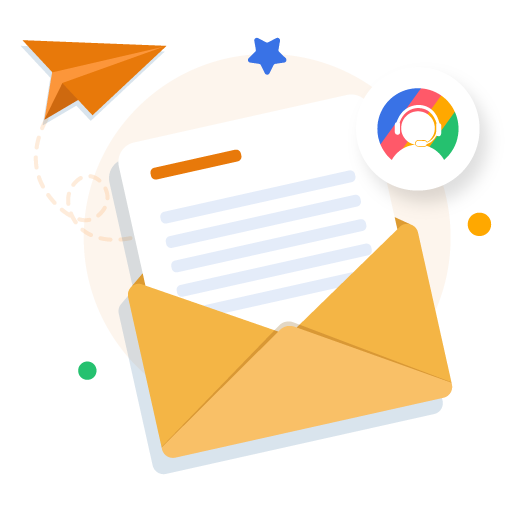 Let's Stay in Touch
Subscribe to our newsletter & never miss our latest news and promotions.

+21K people have already subscribed