Date: September 18, 2023
Hosted VoIP solutions are a type of Voice over Internet Protocol system that allows businesses to make and receive calls over the internet. These services are managed by a third-party VoIP service provider, allowing companies to connect with their customers globally at pocket-friendly rates.

And isn't it critical? Phone calls are still the most preferred communication channel (32%), followed by email (20%), text messages (12%), and chatbots (5%). Even digital-first brands like Adobe, Airbnb, Uber, and Netflix offer phone support to assist their customers.
So whether you're starting out or already have a support team in place, investing in a hosted VoIP solution is a must. Let's understand why!
What is Hosted VoIP?
A hosted phone system or VoIP is a business phone system that allows you to use the internet to make and receive calls instead of a regular (analog) phone line. For example, you can use your web browser or a mobile app to communicate with your customers while keeping your personal number private.
Hosted phone systems are suited for businesses looking for inexpensive solutions for their communication needs. These solutions are packed with advanced features, including call barging, call transfer, auto attendant, voicemail, and more.
How Does Hosted VoIP System Work?

A hosted VoIP solution converts your voice signals into a digital packet. The packet is then transmitted over the internet. It is then converted back into voice signals at the receiver's end. Since everything happens in microseconds, there's no lag between the communication.
It is worth noting that you need a robust internet connection to ensure high call quality. Slow internet or low bandwidth might result in voice breaks during calls and random call drops.
Benefits of Hosted VoIP Solution For Your Business
The benefits of hosted VoIP services include reduced operational costs, higher scalability, increased accessibility, and complete mobility.

Let's look at these features in detail.
1- Lower Operational Costs
Unlike a private branch exchange, hosted VoIP systems don't require a huge upfront investment. Besides, you don't need an IT team to maintain or upgrade the system. Instead, your VoIP provider will take care of everything, including data backups and security.
Businesses switching to VoIP see an average of 30-50% savings in their phone bills.
Another way hosted VoIP providers reduce your expenses is by mitigating call charges. Because everything happens over the internet, the per-minute charges are comparatively lower than traditional phone systems.
2- Enhanced Business Communications
Traditional PBX systems are prone to outages, especially during natural calamities. Therefore, most hosted VoIP service providers offer a 99.99% uptime guarantee in their SLA (Service Level Agreement).
They also have a disaster recovery plan in place. For example, suppose anything affects the server on which your system is hosted. They'll transfer it to another data center, ensuring nothing affects your services. As a result, you'll experience less than a few seconds of downtime in a year.
3- Increased Accessibility
Hosted VoIP service allows you to make calls from anywhere as long as you have a decent internet connection. And if you cannot attend to customers' calls, you can forward them to another person or get voicemails in your email.
This is critical for businesses with a distributed workforce who need complete flexibility and mobility. When integrated with your CRM, employees can see customer information on their mobiles to offer a personalized service.
4- Higher Scalability
As your business grows, you'll need more people on your team. Unfortunately, adding phone lines in the office is expensive and time-consuming. However, when you choose a hosted VoIP phone system, you can add new users instantly at nominal costs.
All you need to do is purchase a new number, and you're good to go. Leading business VoIP system providers like CallHippo allow you to assign a single number to unlimited users, making scaling more cost-effective.
5- Better Data Accessibility
Offering great customer service requires you to understand the customers' needs. At the same time, you need to ensure the support is consistent across channels. This often requires bringing together email, phone, social media, and live chat services.
Thus, ensure you choose a VoIP provider that integrates with your customer relationship management (CRM) tool. This will give you all the information in one place, allowing you to offer better customer service with minimal to's and fros. 
6- Local and Toll-Free Numbers
Another significant advantage of a hosted VoIP solution is that it allows you to buy local numbers in any area, irrespective of location. So, for instance, you can buy a UK number even if you're in Australia. This allows you to strengthen your presence in Britain and build rapport with your customers.
You can also purchase toll-free numbers that allow customers to reach out to you for free. However, you'll be charged for incoming calls per the local rates. 
7- Prove Marketing ROI
As discussed above, customers still want to reach businesses over the phone. However, tracking offline conversions and proving a campaign's ROI could be challenging. That's where a virtual number can help.
You can add a unique number to each marketing campaign that redirects the calls to your main line. This allows you to track each campaign's leads and deal size and prove your ROI.
8- Easy to install
With VoIP, you don't need to install any additional hardware in your home because it uses your existing internet connection. All you have to do is set up an account with your VoIP provider, and you can start making calls. In fact, the best-hosted VoIP provider, CallHippo, enables you to set up the business phone system in less than three minutes.
You May Also Read : Top Cloud Hosted PBX Providers For Businesses In 2023
Key Features of Hosted VoIP
The hosted VoIP features include:
Automatic call distribution

Call transfer

Call forwarding

Call barging

Call whispering

Voicemail

Analytics

Post-call surveys

Auto dialer

Call recording

Conferencing
Let's look at these features in detail.

1- Automatic Call Distribution
ACD, or automatic call distribution, is a feature that routes incoming calls to the best-suited agent. This allows you to handle large volumes of calls without overwhelming the team.
2- Call Transfer
Redirect a connected call to another agent. This is useful when the caller has connected to the wrong department. For instance, if someone needs help with a credit card and has reached the net banking team, they can transfer the call to the credit card department without disconnecting it.
3- Call Forwarding
Choose a list of numbers to forward the calls to when you are not available. This ensures no call goes unanswered even when you're on vacation. You can even forward the calls to multiple people. 
4- Call Barging
It allows managers to silently monitor the call and barge in if they feel the agent is unable to handle the customer. It is useful when you have a new support agent or a low customer satisfaction rate.
5- Call Whispering
Unlike call barging, call whispering allows supervisors to give tips to agents to handle a customer better in a live call. However, the caller won't be able to hear the supervisor. This helps you coach your team in real-case scenarios.
6- Voicemail
It allows callers to leave voicemail messages when you cannot pick up their calls. These messages are sent directly to your email, so you know who called you and why. However, many companies offer voicemail and voicemail transcription services as an add-on. 
7- Analytics
Call analytics is critical for call centers looking to provide the best possible service. It allows them to get caller information, track customer satisfaction, measure the percentage of missed calls, the call load of each member, and more. They can then use this information to make data-backed decisions to improve their operations.
8- Post-call surveys
A good hosted VoIP provider would offer a post-call survey feature that lets you capture how satisfied the customer is with the service. It could be through IVR, SMS, or email, where the caller is asked to rate the service from 1 to 5, with one being unsatisfied and five extremely satisfied. 
9- Auto dialer
An auto dialer software is a system that automatically dials numbers from the list of contacts you provide, eliminating the need for manual dialing. It can also determine if the number is picked by a human, an answering machine, or is busy. This saves time and allows agents to focus more on their work.
10- Call Recording
Leading VoIP solutions offer call recording functionality that lets you record every incoming and outgoing call. You can use this to monitor agents' performance, understand customers better, and train your team on handling certain situations.
11- Conferencing
Audio and video conferencing features allow you to connect with customers and team members effortlessly. You can collaborate, discuss important things, and close deals faster, especially when multiple decision-makers are involved. However, not all hosted VoIP service providers offer conferencing features.
Hosted VoIP vs. Hosted PBX Comparison
Hosted PBX (private branch exchange) is a cloud-based phone system, whereas VoIP is the method for making calls. A hosted PBX system uses VoIP to make communications possible. In other words, hosted PBX and VoIP work together as a platform and method to offer business communications.
Hosted VoIP Systems: Perfect for Modern Businesses
Modern companies need communication solutions that are scalable, flexible, and cost-effective. You'd not want to shed thousands of dollars each month for some basic calling features, making VoIP solutions a perfect choice.
Since hosted VoIP systems don't require a huge upfront investment, they are perfect for small and large businesses. They allow small businesses to offer enterprise-level experience and large companies to be always available to their customers.
Besides, you don't have to worry about maintenance or security upgrades. Your hosted VoIP service provider will take care of everything!
Top 6 Hosted VoIP Solutions Providers

CallHippo is a cloud-based virtual phone system where companies can place and receive calls from any device with an internet connection. It makes traditional phone lines and difficult hardware installations unnecessary, making it a cost-effective and adaptable solution for companies of all sizes. Organizations can develop a professional presence, improve customer service, and strengthen teamwork using one of the best-hosted VoIP solutions, CallHippo.
Features
Interactive Voice Response (IVR)

Call analytics

Call forwarding

3-digit editable extension
Pros
It is easy to set up
Offers great customer support
It is a cost-effective solution
Excellent call-forwarding feature
Cons
Network glitches at times
Intrusive account verification process
Missing crucial features
Pricing
CallHippo has three pricing plans:
Bronze Plan: $16/User/Month 

Silver Plan: $24/User/Month 

Platinum Plan: $40/User/Month

Free trial available

Nextiva is a top supplier of cloud-based communication solutions for companies of all sizes. The company is a dependable and creative participant in the telecom sector. Nextiva is among the top hosted VoIP solutions that improve communication and cooperation within organizations with a broad range of products and services. With team messaging, video conferencing, and voice-over IP (VoIP) phone services, Nextiva seeks to boost productivity and streamline communication.
Features
Auto attendant 

Analytics and reporting

SIP trunking 

SSL security

Predictive dialer
Pros
Offers minimal hold time
Excellent sound quality
A reliable phone system
Great collaboration options
Cons
Inaccurate analytics
Connection glitches at times
Incoming calls have issues
Pricing
Nextiva has pricing plans for business communication and a contact center.  The business communication plan includes the following:
Essential-$18.95/user/month

Professional- $22.95/user/month

Enterprise: $32.95/user/month

Free trial available




8×8 is a cloud-based Unified Communications as a Service (UCaaS) that give businesses a solid foundation to streamline communication and collaboration requirements. 8×8 helps organizations increase productivity, improve customer engagement, and streamline their communications infrastructure with various capabilities and a dedication to offering high-quality communication experiences.
Features
Voice and video calling

Call transfer

Call disposition

Multi-user collaboration

Voicemail transcription
Pros
Easy to install on the phone
Intuitive user interface
Great work in low bandwidth settings
Excellent support and desktop connectivity
Cons
Issues while video conferencing
Screen gets frozen
Connection glitches
Pricing
8×8 offers five pricing plans divided into business communication and add contact center. The plans include the following:
X2-$24/user/month

X4-$44/user/month

X6-$85/user/month

X7-$110/user/month

X8-$140/user/month

Free trial available

GetVoIP is a potent communication tool offering cutting-edge VoIP services to streamline and improve business processes. It is among the top hosted VoIP solutions that help organizations enhance internal and external communication while cutting expenses thanks to its user-friendly UI and various capabilities. GetVoIP provides a scalable and versatile solution to satisfy the particular needs of every organization, whether it be tiny startups or major corporations.
Features
Advanced call routing

Unified communications 

Virtual phone number

Auto attendant

Call analytics
Pros
Allows enhanced collaboration
Seamless integration with third-party applications
Excellent customer support
Offers flexibility in hardware
Cons
Audio quality issues
Great dependency on the internet
Initial setup requires technical knowledge
Pricing
Please connect with the vendor for pricing.

RingCentral is one of the top hosted VoIP solutions. It is a cloud-based communication and collaboration platform that gives companies of all sizes access to a wide range of functions. Combining audio, video, messaging, and team collaboration capabilities onto a unified platform enables organizations to streamline their communication operations. As a versatile and scalable service, RingCentral seeks to address the communication requirements of contemporary organizations, enabling seamless connections between their partners, clients, and employees.
Features
Call management

Cloud PBX

Browser extension

VoIP system collaboration

Desk-to-desk calls
Pros
Easy to set up
Customization available
Great synchronization options
Cons
Average customer support
Technical glitches
Average call quality
Pricing
RingCentral has pricing plans for business communications, contact centers, video solutions, and conversation intelligence. The business communications pricing plan includes the following:
Core-$30/user/month

Advanced-$35/user/month

Ultra-$45/user/month

Free trial available

DialerHQ is a premier hosted VoIP service provider, excelling in delivering exceptional business communication solutions. With a strong focus on reliability, flexibility, and cost-effectiveness, DialerHQ is a top choice for businesses seeking a great hosted VoIP solution. DialerHQ empowers organizations to enhance their communication infrastructure, improve productivity, and provide unmatched customer experiences through its advanced features, crystal-clear call quality, and seamless integration. With its commitment to excellence, DialerHQ is the ideal partner for businesses aiming to stay ahead in the competitive world of modern telecommunications.
Features
Call whisper

Intelligent call recording

Inbound and outbound calling

Role-based access control

Route to external number
Pros
DialerHQ offers efficient call management services, incorporating call queuing and routing features.
The platform seamlessly integrates with CRM systems, enabling personalized interactions with customers.
DialerHQ provides a complete platform, allowing users to make calls and send messages to contacts worldwide at affordable rates.
Prioritizing affordability and convenience, DialerHQ enables individuals to experience its services through a 10-day free trial before committing.
Cons
DialerHQ offers few safety features, potentially raising some safety concerns.
Properly configuring DialerHQ and staying updated on legal requirements is crucial to avoid compliance issues.
DialerHQ operates in a cloud-based environment, depending on stable internet connectivity.
Pricing
Basic – $0 per user/ month

Bronze – $7.99 per user/ month

Silver plan- $11.99 per user/ month

Platinum plan – $19.99 per user/ month
Conclusion
Companies looking to offer excellent phone support without burning a hole in their pockets must consider a hosted VoIP solution. They provide advanced features like an autodialer, ACD, call recording, voicemail, and more. Furthermore, as your business grows, you can add more users and upgrade your plan at nominal costs. 
You May Also Read : Hosted Phone Systems: Features, Benefits, Pros & Cons
FAQ –
1- Is PBX and hosted VoIP the same?
No, PBX and hosted VoIP are not the same. PBX refers to a private branch exchange that makes business communication possible. On the other hand, hosted VoIP is a technology that makes internet calling possible.
2- What is hosted telephony?
Hosted telephony is a cloud-based phone system where communication services are delivered over the Internet. It replaces traditional on-site PBX systems, offering flexibility, scalability, and cost-efficiency. Calls, messaging, and other features are managed remotely, enhancing business communication.
3- Is the hosted voice the same as VoIP?
Hosted voice is a cloud-based phone service where a business's PBX system resides on an off-site server and is managed by a third-party company. It provides connectivity via Voice over Internet Protocol.
4- What is the use of hosted VoIP?
Companies use hosted VoIP to make and receive calls over the internet. Hosted VoIP providers also offer advanced features to help businesses provide the best possible experience to customers.
5- Can I use hosted VoIP for large businesses?
Hosted VoIP is an excellent choice for large businesses. It provides the same benefits as smaller setups—cost savings and flexibility—while accommodating the higher communication demands of large corporations. Hosted telephony's scalability ensures seamless expansion and improved communication efficiency.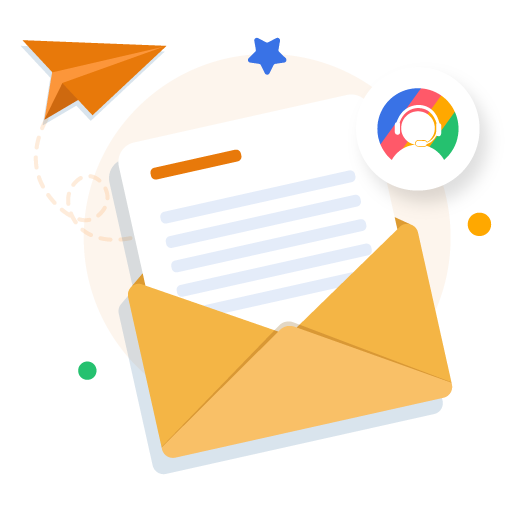 Let's Stay in Touch
Subscribe to our newsletter & never miss our latest news and promotions.

+21K people have already subscribed