Home » Auto Create Campaign
Auto-Create Campaign | Get Your Campaign Leads Right in The CallHippo App!
The Auto-Create campaign feature is an automated system with triggers. As soon as a lead is created on your CRM, it will be reflected in the power dialer with three triggers: lead creation, lead updation, or lead stage change. Currently, it is only available with Leadsquared CRM.
What Is the Purpose of the Auto-Create Campaign Feature?
With the Auto-Create Campaign feature, you can directly pass on the lead flow to your sales team. So forget about data entry, spreadsheet management, and trigger headaches. With this feature integration, your leads will be automatically added to your power dialer.
Leads are created every day, but many salespeople don't have time to call them. The auto-create campaign feature, along with the power dialer, can automatically call leads, so you never have to worry about being behind on leads again or letting them slip through the cracks.
Sales Automation is an intelligent tool. If used properly, it can convert leads into potential customers and give you a serious way to get ahead of your competitors (without the stress).
With such advanced technology, your teams can now focus on other more valuable areas than dialing calls manually.
For example, instead of spending hours each week making numerous outbound calls manually, they can use that precious time for other activities such as sending emails or SMSs to their leads, analyzing the campaign's performance, and much more.
This feature has been designed to help our clients save resources by generating automated campaigns. It's important to know that the auto-create campaign feature is an intelligent function that will save you time and ensure that you run a quality campaign every time. Rest assured that agents will be able to dial back-to-back leads as soon as possible.
What Are The Key Benefits of Auto-create Campaign Feature?
While this feature has numerous benefits, we have listed down the most evident ones here.
1. It Ensures No Lead is Forgotten
Auto-create campaign feature ensures all your leads are accounted for and generates reports to help you draw insights on how effectively you are engaging with your target audiences.
The auto-create campaign feature ensures that no lead is left forgotten. It builds your campaigns for you, saving your time and allowing you to focus on more important things than tracking leads manually with spreadsheets, calendars, and everything else.
2. It Allows Quick Responses
Auto-create campaign feature will enable instant responses. It is a great way to start a conversation and allow quick responses, which is important when a lead has filled out a form on your website and has to wait to be contacted by a sales rep.
For example, when someone fills out a form on your site and has to wait to be contacted by a sales rep, they might get impatient with the lag time. This ensures that leads know that you're there for them and that your team will be in touch as quickly as possible.
3. It Increases Accuracy
A by-product of automation is greater accuracy. The more times you perform a task, the more opportunities you have to make a mistake. Thus, saving yourself the manual repetition of dialing the lead contact reduces the chance of errors.
Top 3 Call Monitoring Software
1. CallHippo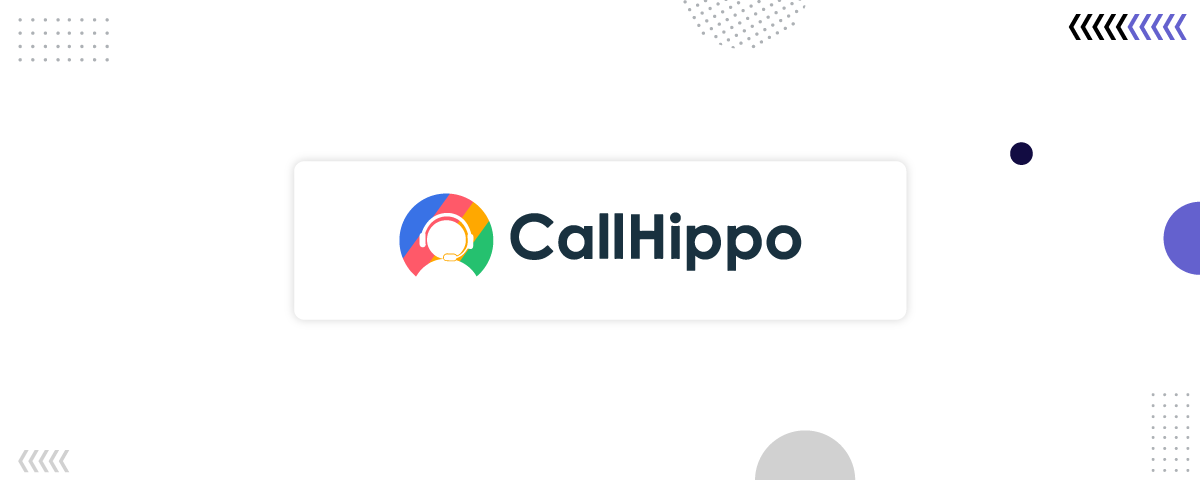 CallHippo is one of the best VoIP service providers with robust call monitoring features. Whether you want to monitor calls in real time or barge into a live call, CallHippo allows you to do it all. This can help you improve your agent's performance while enhancing the customer experience. 
Features of CallHippo
Live call monitoring

Call whispering

Call barging

Call recording

Voicemail

Skill-based call routing

Feedback for calls

Intelligent reports and analytics

Automatic machine detection
CallHippo Pros
Proactive customer support

In-depth analytics to help you understand your customers

Helps avoid FDCPA violations and the use of abusive language from either party

Offers better value for money than other call monitoring systems on this list
CallHippo Cons
The mobile app needs to be more robust

The user interface could be improved

Sometimes connections during calls get lagged 

Setting up voicemail is quite difficult
CallHippo Pricing
CallHippo has four plans.
Basic: $0 per month

Bronze: $16 per user per month

Silver: $24 per user per month

Platinum: $40 per user per month
2. TalkDesk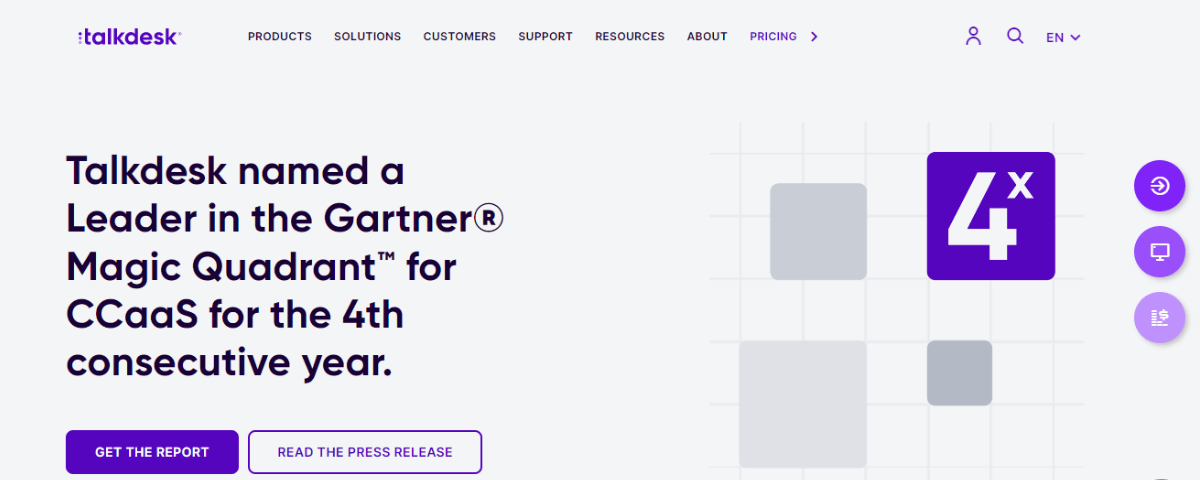 TalkDesk is another leading call monitoring software that empowers you to deliver a better customer experience. It allows you to monitor and check the quality of calls of all your support agents. Managers can see the ongoing calls from their "Live Calls" dashboard and barge in on them if required. 
Features of TalkDesk
Voice engagement

Studio and routing

Real-time dashboards

Knowledge management

Business intelligence

Virtual agent

AI trainer

Quality management

Screen recording

Customer experience analytics
TalkDesk Pros
Robust AI features like agent assistance and virtual agent

Even the basic plan comes with comprehensive voice capabilities

Supports a wide range of third-party integrations

Provides agents with step-by-step guidance via Smart Scripts
TalkDesk Cons
The mobile app is only available on premium plans.

AI-powered features are way too advanced for small and mid-range businesses.

It is more expensive than other call monitoring software on this list.

Customers report call drops, and quality issues are quite common.
TalkDesk Pricing
TalkDesk has four plans. 
CX Cloud Essentials:

$75 per user per month

CX Cloud Elevate:

$95 per user per month

CX Cloud Elite:

$125 per user per month

Experience Clouds:

Quote on request
3. Zoho Desk

Zoho Desk is a powerful phone system that comes with call monitoring capabilities. It has extensive ticket management features that are perfect for businesses receiving a high volume of daily queries. The dashboard provides a comprehensive view of agent activity, including response rates, ticket traffic, and customer sentiments.

Features of Zoho Desk
Agent collision detection

Contextual AI

Response editor

Omnichannel communication management

Sentiment analysis

Embeddable self-service

Work modes

Custom workflows
Zoho Desk Pros
Integrates seamlessly with other Zoho products

Affordable per-user pricing

Comes with a 15-day free trial to test the product

Robust analytics and reporting
Zoho Desk Cons
Complex to set up and customize

Does not have a desktop application

Has a high learning curve

Lack of customization options in the lower subscription tiers
Zoho Desk Pricing
Zoho Desk has three plans. 
Express

: $7 per user per month

Standard

: $12 per user per month

Professional

: $20 per user per month
Enterprise: $35 per user per month