Whether you want to advertise your business, offer reliable customer support, or build a strong sales team, you will need a robust communication system. This being a basic business necessity, a lot of businesses use Google Voice or apps like Google voice for their day-to-day jobs.
Nevertheless, Google Voice is not the right virtual phone system for every business. In some cases, even SMBs might be better off using the Google Voice alternatives that are scalable and offer a better range of advanced features.
But before we dive into that, let us first learn the basics of Google Voice, such as what is Google Voice VoIP, Google VoIP service, How Google Voice Work, and What are the Features of Google Voice in order to understand this business communication tool better.
CallHippo Best Google Voice Alternative
Let's begin with what Google Voice VoIP is.
What Is Google Voice VoIP?
( Source: theverge )
Google Voice is Google's foray into the world of phone services over the internet. It has been hugely successful and a boon to small and medium businesses worldwide because it is a free business phone system. The primary aim of the system is to unify the multiple distinct communication channels and build a centralized communication platform.
Now let's shed some light on how Google Voice works.
How Does Google Voice Work?
Google Voice connects to the PSTN–the traditional landline telephone system and the mobile network to transfer calls. Therefore, any call originating through it must necessarily go through the PSTN. The call is subsequently sent to Google's servers, where the numbers are pooled. 
However, it should be noted that the primary goal of Google Voice for small businesses is to unify communication channels rather than to reduce costs.
Following are some of the major limitations of Google Voice. Let's take a look.
What Are The Limitations of Google Voice VoIP?
The following are some of the key reasons why Google Voice is not an ideal solution and why you need Google Voice alternatives.
1. Google Voice only offers only one local phone number. However, when you are running a national or international business, having a toll-free number is necessary. On the other hand, apps like CallHippo let you choose between a local number, a toll-free number, and a vanity number. You can pick the best number type based on your needs.
2. Google Voice lets you set up upto 6 extensions. This means you can assign one number to six representatives. So, if you have large teams, it becomes tough to keep them all synced and connected. On the contrary, CallHippo provides one standard number for free with its Silver and Platinum plans, which can be shared by multiple employees.
( Source: openphone )
3. Another limitation of Google Voice is that it restricts international calling and outreach since free calling is limited to the USA, and Google voice international rates are pretty costly. It simply means that if you live outside of the United States, Google Voice will be useless to you.
4. Google does not provide direct technical help to its users. All you can do is express your concerns or questions on public forums. On the other hand, CallHippo has a professional team that provides its users with 24/7 customer service. You can contact us at any time and get a quick solution to your concerns.
Now come to the core subject of this blog– If not Google Voice, then who? Well, there are several promising Google Voice alternatives as listed below that you can adopt for your business. All these 15 apps like Google Voice, offer relatively better features than Google voice and are able to meet your customized business requirements.
15 Best Google Voice Alternative Apps In 2021
1. CallHippo
Although CallHippo is a relatively new entrant in the market, there should be no doubt that it is on the path to becoming a leading player in providing virtual phone systems. The system offers basic features for as little as $8 per month, while advanced features are available at reasonable prices.

The advanced VoIP features like Power Dialer, Automatic Call Distribution, IVR, and Call Monitoring enable you to collaborate smoothly with both in-house and remote team members as well as customers. 
Also, CallHippo allows you to set up a fully functional support center without the need for expensive equipment or a qualified workforce. 
In a nutshell, CallHippo has all the potential to be the best Google Voice alternative.
CallHippo Features:
Power dialer

Automatic call distribution

Interactive Voice Response (IVR)

Enterprise-level data security

Multiple reports & Advanced analytics

Call monitoring & Call recording

Smart switch
2. Tossable Digits
Tossable Digits is a paid app and one of the best Google Voice alternatives for your business. The app gives you an anonymous number with varied features such as call forwarding, caller ID control, call screening, do not disturb, etc., without paying any extra charges.
Also, you have the option to choose from four plans starting from $3.49 per month. Each plan has a different virtual number and a different number of minutes. However, every plan comes with an unlimited SMS option, and you can also choose among the US and Canada Virtual phone numbers in the plan.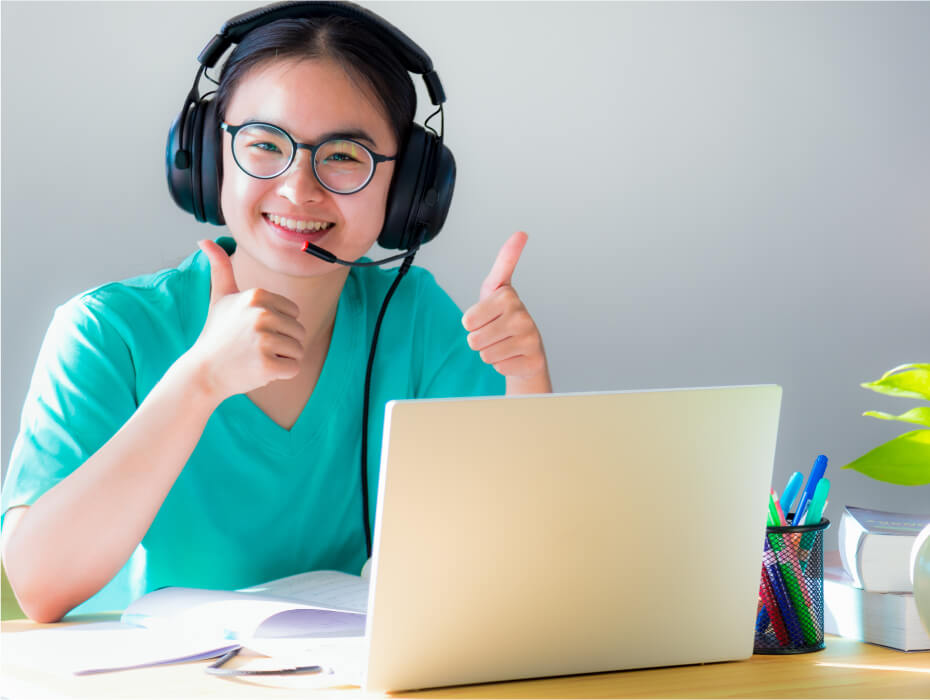 Scale Your Business With The Best Google Voice Alternative– CallHippo.
Get Advanced Features In Less Than 3 Mins. Over 100K Happy Customers. Quick & Easy Set-Up. 24/7 Support.
Sign Up Now
The only downside of Tossable Digits is that it does not offer a free trial, and it does not give a free version, making it difficult for those who want to take a gist of the product. 
Tossable Digits Features
Call recording

Voicemail

Mobile app

Do Not Disturb

RoboCall Blocking

Call forwarding

CallerID control
2. Tossable Digits
In Vumber, you can choose a phone number from any area code. Also, if anyone calls on your virtual number, your phone will ring like a regular call. And when the phone rings, you have the option to take the call, send it to voicemail, play a specific tone, or put it on hold.
However, advanced features like call recording, voicemail, and transcription are available only with the top plans. Also, it is available only in the US. So, if you are looking for an international number, Vumber might not be an ideal option for you, and you have to look for other Google voice alternatives.
( Source: vumber )
The best thing about this app is that it gives you a 14-day free trial, after which you can switch to the paid version (if you like it). There are three plans to choose from– Basic ($9.95 per month), Talker ($19.95 per month), Business ($29.95 per month). 
Vumber Features:
Local and toll-free numbers

Call recording

International calling

Call forwarding

Voicemail

Mobile Apps

Text messaging
4. Virtual Phone
The Virtual Phone app is one of the most user-friendly apps that will let you have both local and toll-free numbers in more than 120 countries. The app also provides a range of features like call scheduling, SMS, voicemail, fax, call recording, and call forwarding. 
This responsive app runs smoothly on both web as well as mobile effectively. The mobile app makes it easier to send and receive SMS and make phone calls. Even its web dashboard is straightforward to use and lets you put a unique code on your website for your visitors. In addition, through this code, the visitors can instantly call you.
( Source: crazyegg )
The app is free for up to 100 calling minutes or texts per month, after which you will have to pay for the services. All these features and capabilities make Virtual Phone an ideal alternative to Google Voice.
Virtual Phone Features:
Call scheduling

Live chat with voice

Interactive Voice Response (IVR)

Call forwarding

Voicemail and Fax

Softphone– Mobile app

Call recording
5. Burner
Burner claims to be the 'Second Phone Number App' for calling, sending messages, and at the same time, it helps you to protect your actual number. You can get as many local numbers as you need in any US or Canada. All you need to do is just sign up for an account and pick the area code. And you can use this number to make calls and send SMS without anyone revealing your real identity.
You will get calls and texts on virtual numbers in a similar way as they appear on your primary cell phone number. Various other features that make this app a perfect Google Voice alternative for small businesses are auto-reply for texting when you are away, call forwarding, blocking spam calls, and sending picture messages.
There is no free trial, but you can choose between prepaid burners and subscriptions. Under prepaid burners, you can start with 20 minutes and 60 SMS. If you subscribe, you will have access to unlimited calling, SMS, and picture messages.
Burner Features:
Custom voicemail greetings

Do Not Disturb

In-App calling (VoIP)

Third-party integrations

Call forwarding

Intuitive & user-friendly design

Auto-reply/Canned response
6. LinkedPhone
The LinkedPhone– a promising Google Voice Alternative, provides virtual numbers for business and personal use, and it is entirely free to use. You can access different virtual numbers to make and receive calls and texts.
The user interface is intuitive and works perfectly fine on mobile, office phones, home phones, and even computers. You can also use a mobile app to call and text from your business number without exposing your personal number.

Other features provided by this VoIP app are – voicemail, voice transcription, team extensions (you can share a common number with all your team members), customized call routing, greetings, and various call menu options. 
All these unique features portray your company as a professional and big company, and at the same time, it also offers your customers a unique experience.
LinkedPhone Features:
Unlimited talk and text

Voicemail + Transcription

Mobile application

Call menu option

Call queue

Client notes

Business phone number
7. OpenPhone
Ideal for startups and small businesses, OpenPhone has quickly become a great Google Voice alternative. Apart from its budget-friendly prices (that start from $10), OpenPhone offers an intuitive calling interface both on the web and mobile app. 
When it comes to features, it offers multiple numbers, global calling & messaging, group messaging, call recording, snippets & auto-replies, lightweight CRM, analytics, and business hours.
( Source: venturebeat )
You can even choose multiple numbers for forwarding your calls and then pick any of your forwarded numbers that are ringing. You can even prevent incoming calls from ringing on your phone and send them to voicemail.
OpenPhone Features:
Call and text globally

Local and toll-free numbers

Call transfer

Group messaging

Call recording

Business hours setting
8. VoxDirect
Built primarily for sales teams, VoxDirect offers voice and text messaging capabilities. Besides, just like others in this list, VoxDirect also allows you to run your businesses from anywhere using any internet-connected device. 
VoxDirect is ideal for small and rapidly growing businesses. This promising Google Voice alternative offers robust features like call forwarding, Wi-Fi calling, voicemail & transcription, virtual receptionist, call screening, extensions (for different departments), call transfer, recording, and conference calling.
Scale Your Business With The Best Google Voice Alternative– CallHippo.
Get Advanced Features In Less Than 3 Mins. Over 100K Happy Customers. Quick & Easy Set-Up. 24/7 Support.
Sign Up Now
However, it is a little expensive. It offers three plans, starting from $39 per month to all the way up to $89 per month. But, you can try VoxDirect for free for 30 days. 
VoxDirect Features:
Call forwarding

Voicemail and transcription

Virtual receptionist

Call screening

Conference calling

Virtual fax

VoIP/Wi-Fi calling
9. Talkroute
Talkroute is yet another great Google Voice alternative. Its easy-to-use interface allows you to get started with VoIP calling from day one. You can also use its mobile app to make and receive calls from your customers.
You can choose from vanity numbers, toll-free numbers, local numbers, or even port your existing number. It also offers an extensive list, such as text messaging, call forwarding, call menus, custom greetings, call stacking (no more busy signal when receiving multiple calls simultaneously), caller ID, reporting, and more.
( Source: talkroute )
When it comes to pricing, Talkroute offers four plans, starting from $19 per month all the way up to $99 per month. In addition, you can try Talkroute for free for seven days.
Talkroute Features:
Multiple types of business numbers

Call forwarding

Call stacking

Custom greetings

Call recording

Desktop and mobile apps

Detailed reports
10. JustCall
The next one on our list of the 15 best Google Voice Alternatives– JustCall, advertises itself as a cloud phone system for remote teams, international call centers, and freelancers. With JustCall, you can get phone numbers in 70 countries and start receiving calls in 70 countries. 
Apart from call recordings, JustCall allows you to monitor live call activity, including live call monitoring, so you know how your agents are handling customers. Other features include call forwarding, voicemail, office hours, caller ID, call queuing, call whispering and SMS bot.
JustCall starts from $25 per month. However, you can request a custom quote if you require priority support and a dedicated account manager. For starters, you get a 70% discount for the first month.
JustCall Features:
Concurrent calls

Interactive voice response- IVR

Call distribution

Round robin call routing

Autodialer

Virtual receptionist

Call barging
11. Grasshopper
Grasshopper is a top-tier VoIP provider that comes with a plethora of unique features. Although it is more expensive than some of the other providers listed here, it is well worth the cost. New users can either port an existing number or choose a new one, which could be a local, toll-free number.
Grasshopper also has some truly unique features such as voicemail transcription, faxes, and voicemails sent to email, vanity numbers, and unlimited call handling that make it a promising Google Voice alternative.
( Source: grasshopper )
However, the primary distinction between Grasshopper vs. Google Voice is that Google Voice is intended for individuals, whereas Grasshopper is designed for small and medium-sized enterprises.
Grasshopper Features:
Desktop and Mobile apps

Voicemail transcription

Call forwarding

Custom greetings

VoIP/Wi-Fi Calling

Instant response

Simultaneous call handling
12. Phone.Com
Phone.com provides a flexible, robust, and cost-effective VoIP-based business phone system and collaboration tool, starting as low as $9.99 per month. Even its most premium plan, at $29.99 a month, is an affordable choice for SMBs. Moreover, its basic plan also comprises features such as call recording, forwarding, custom local and toll-free virtual phone numbers, and conferencing.
( Source: capterra )
While the premium version offers caller analytics, CRM integration, voicemail transcription, and other features at a fraction of the price of other premium VoIP providers. In a nutshell, it can be an ideal alternative to Google voice for small and medium-sized businesses that are growing and planning to expand operations in the near future.
Phone.com Features:
Call forwarding and Call screening

CRM Integration

HIPAA compliance

Video conferencing 

Voice tagging

Voicemail to text

Call analytics
13. RingCentral
When it comes to a business phone system that is suitable for businesses of all sizes and shapes, there are very few VoIP providers that can compete with RingCentral. It is an all-in-one messaging, calling, and video-conferencing solution offering small businesses and enterprise plans.
Besides, it enables organizations to enhance their communications by integrating with 100+ apps, such as CRM systems, Dropbox, Google, Microsoft, and others.
( Source: ringcentral )
In addition to regular calling and messaging features that come with the phone number online, this Google Voice alternative– RingCentral, also provides analytics for advanced administration and even an omnichannel contact center for larger enterprises. The small business version is sized and priced accordingly and grows in tandem with the business.
RingCentral Features:
Call forwarding and call screening 

Internet fax

Voicemail to text

Shared communication lines

Call flipping and call parking

Third-party integration

Toll-free and vanity numbers
14. OnSIP
Although OnSIP has been around for quite some time, it only announced a free plan in 2016 to compete with Google Voice. Online and video calls are free for the first 100 users of a company. In addition, OnSIP, just like other alternatives to Google Voice on this list, offers an extensive range of integrations, including Slack, Zendesk, and a Chrome extension, to name a few.
Take advantage of SIP domain hosting and unlimited SIP to SIP calls. In addition to the traditional VoIP features, the software offers multi-location support and unlimited access to US support for admins.
Scale Your Business With The Best Google Voice Alternative– CallHippo.
Get Advanced Features In Less Than 3 Mins. Over 100K Happy Customers. Quick & Easy Set-Up. 24/7 Support.
Sign Up Now
Furthermore, its basic plan is free for up to 100 users, making it the ideal solution for small businesses that may lack familiarity with cloud-based VoIP services.
OnSIP Features:
Auto-attendant

Extension dialing 

Call recording and call blocking

Find Me Anywhere

Voicemail to email

Call management

Personal ring strategy
15. Freshdesk
Freshdesk is an omnichannel customer service software and a notable Google Voice alternative that helps teams manage client calls and collaborate internally. At present, the system offers toll-free numbers and local numbers from over 90 countries. In addition, just like other virtual business phone systems listed above, it requires no hardware or any equipment to operate.
( Source: getapp )
The ultimate aim of the Freshdesk is to offer an advanced virtual phone system that enables scattered teams to work from anywhere with the same productivity and ease. Some of the key features of Freshdesk include multi-level IVR, call recordings, conversation analysis, and so on.
Freshdesk Features:
Intuitive dashboard

Schedule reports

Canned response

Scenario automation

SLA management

Shared ownership of tickets
With this, we are concluding the list of the 15 best Google Voice Alternatives. As we can see, each app has its own set of features to offer and is tailored to a specific type of business. For this reason, we suggest that you thoroughly review all of these apps before making a final decision. For a better decision, answer these 9 questions to choose the best VoIP service provider. 
The Bottom Line: Google voice can be an excellent choice for your business if your requirements are very limited. However, if your business is growing at a fast pace and needs some exceptional features and a scalable platform, you have to select from any of the 15 apps like Google Voice listed above. We suggest that you opt for CallHippo VoIP System since it is one of the best alternatives to Google voice that offer a range of advanced features at affordable costs.