Home » Target VS Achievement
Target vs. Achievement | Measure Your Employees' Potential With a Single Click
Set tailored and realistic targets for each of the team members–experienced or novice, with CallHippo's latest and unique feature called Target vs. Achievement. This feature enables managers to monitor individual's or team's performance in real-time and to measure a variety of critical performance metrics such as call target, talk time, and login hours, among others. Based on the outcomes, organizations can implement corrective actions, amend their strategy, or provide training to underperforming personnel.
What Is the Purpose of the Target vs. Achievement Feature?
The purpose of introducing this innovative and unique feature that none other than CallHippo provides is to eliminate the need to manually compare target and achievement, make efficient use of data, and enable managers to gain insights into their team's productivity with a single click. Thanks to this feature, managers will now be able to access real-time information about how each employee is performing their duties.
Later, based on the results, they can take immediate corrective measures if necessary. For example, if a manager learns that some of their employees are falling far short of their targets, they can identify the cause of the problem and fix it as soon as possible. At the same time, the manager can share the modus operandi or approach followed by the employees who have excelled and achieved the goals, with the rest of the team.
Overall, this feature will assist organizations in enhancing overall productivity by recognizing less-productive employees and ultimately providing them the right training and guidance.
What Are The Key Benefits of Target Vs Achievement Feature?
The Target vs. Achievement feature provides numerous benefits to managers as well as the organization as a whole. Three of the most important benefits of this feature are:
Allow you to create employee-specific targets.
Let you conduct real-time performance evaluations, and
Help you identify flaws in the strategy or workflow.
Let's understand how.
1. Set Employee-Specific Goals
With this feature, you can set personalized targets for each employee. This allows you to set different goals for novice and experienced employees, ensuring that work is allocated to each employee based on their experience and competence.
2. Real-Time Performance Evaluation
The Target vs. Achievement feature allows you to track individual or team performance in real-time.
You can determine which employees are progressing toward the goal with the desired speed and which ones are lagging.
3. Help You Find Flaws
The real-time data and report analysis of target vs. achievement will allow you to identify and fill gaps in your approach. For example, you can determine whether your employees require any specific training, or whether the workflow needs to be overhauled.
What Metrics Can Be Calculated Using the Target vs. Achievement Feature?
CallHippo's unique Target Vs. Achievement feature allows you to track and measure several different metrics such as call target, login hours, and talk time, among others. Moreover, you can define individual targets for each employee and edit them as needed.
For example, for senior employees, you can set 10 calls per day, whereas for new recruits, you can set it to 6-7. Similarly, you can specify login hours and talk time as well. At the end of the month, or after a period, you can extract the data and evaluate whether or not employees met their respective targets.
If you find that several employees have met their targets, you may raise their targets for the next month. While for underperforming employees, you can arrange for training and consultation programs to help them improve their performance.
Top 3 Call Monitoring Software
1. CallHippo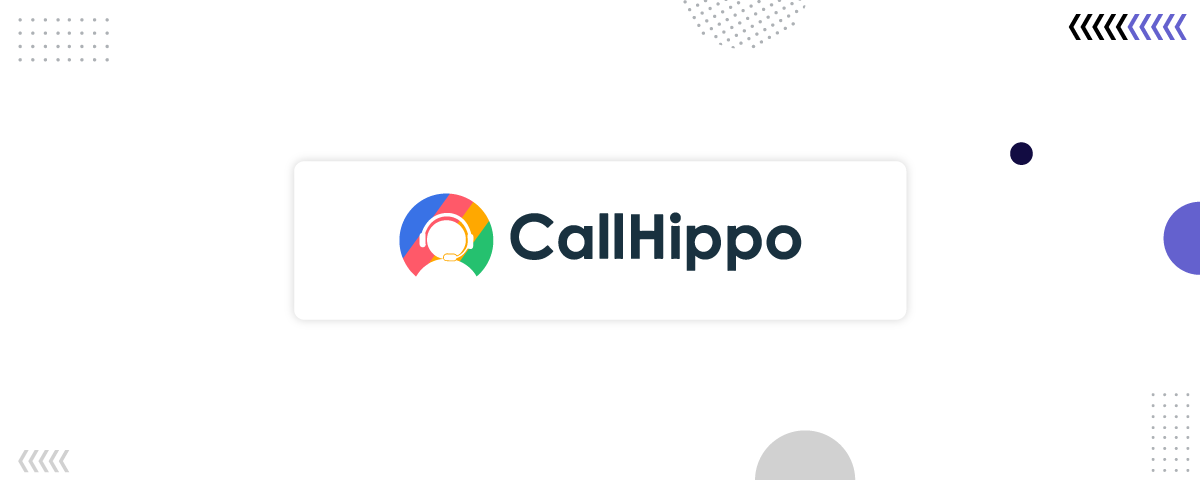 CallHippo is one of the best VoIP service providers with robust call monitoring features. Whether you want to monitor calls in real time or barge into a live call, CallHippo allows you to do it all. This can help you improve your agent's performance while enhancing the customer experience. 
Features of CallHippo
Live call monitoring

Call whispering

Call barging

Call recording

Voicemail

Skill-based call routing

Feedback for calls

Intelligent reports and analytics

Automatic machine detection
CallHippo Pros
Proactive customer support

In-depth analytics to help you understand your customers

Helps avoid FDCPA violations and the use of abusive language from either party

Offers better value for money than other call monitoring systems on this list
CallHippo Cons
The mobile app needs to be more robust

The user interface could be improved

Sometimes connections during calls get lagged 

Setting up voicemail is quite difficult
CallHippo Pricing
CallHippo has four plans.
Basic: $0 per month

Bronze: $16 per user per month

Silver: $24 per user per month

Platinum: $40 per user per month
2. TalkDesk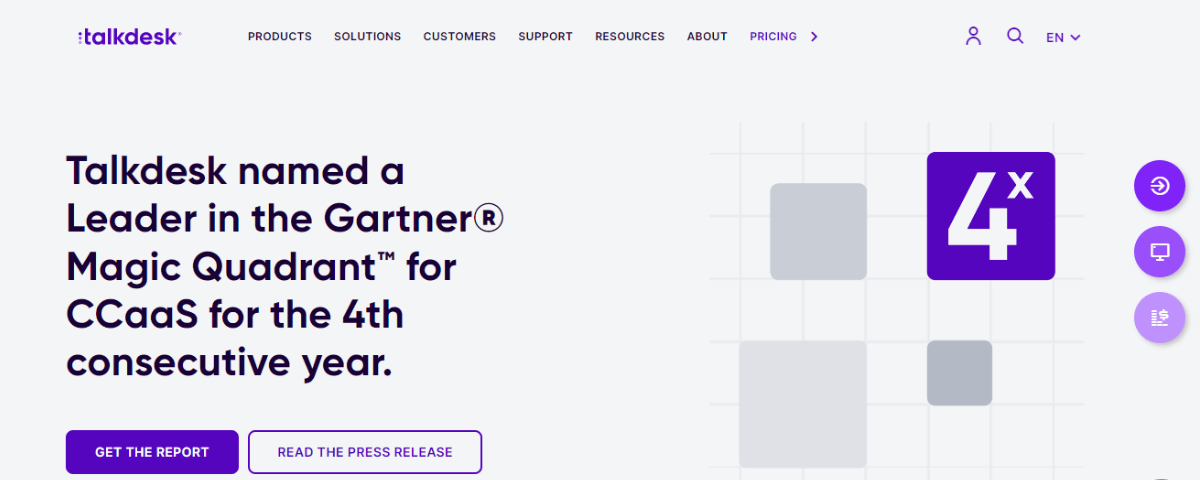 TalkDesk is another leading call monitoring software that empowers you to deliver a better customer experience. It allows you to monitor and check the quality of calls of all your support agents. Managers can see the ongoing calls from their "Live Calls" dashboard and barge in on them if required. 
Features of TalkDesk
Voice engagement

Studio and routing

Real-time dashboards

Knowledge management

Business intelligence

Virtual agent

AI trainer

Quality management

Screen recording

Customer experience analytics
TalkDesk Pros
Robust AI features like agent assistance and virtual agent

Even the basic plan comes with comprehensive voice capabilities

Supports a wide range of third-party integrations

Provides agents with step-by-step guidance via Smart Scripts
TalkDesk Cons
The mobile app is only available on premium plans.

AI-powered features are way too advanced for small and mid-range businesses.

It is more expensive than other call monitoring software on this list.

Customers report call drops, and quality issues are quite common.
TalkDesk Pricing
TalkDesk has four plans. 
CX Cloud Essentials:

$75 per user per month

CX Cloud Elevate:

$95 per user per month

CX Cloud Elite:

$125 per user per month

Experience Clouds:

Quote on request
3. Zoho Desk

Zoho Desk is a powerful phone system that comes with call monitoring capabilities. It has extensive ticket management features that are perfect for businesses receiving a high volume of daily queries. The dashboard provides a comprehensive view of agent activity, including response rates, ticket traffic, and customer sentiments.

Features of Zoho Desk
Agent collision detection

Contextual AI

Response editor

Omnichannel communication management

Sentiment analysis

Embeddable self-service

Work modes

Custom workflows
Zoho Desk Pros
Integrates seamlessly with other Zoho products

Affordable per-user pricing

Comes with a 15-day free trial to test the product

Robust analytics and reporting
Zoho Desk Cons
Complex to set up and customize

Does not have a desktop application

Has a high learning curve

Lack of customization options in the lower subscription tiers
Zoho Desk Pricing
Zoho Desk has three plans. 
Express

: $7 per user per month

Standard

: $12 per user per month

Professional

: $20 per user per month
Enterprise: $35 per user per month