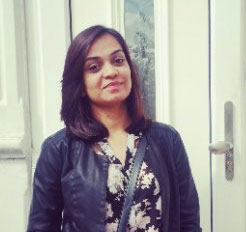 Date: May 31, 2022
Effective telephony solutions are necessary for any modern business. Irrespective of the business size, investing in the leading business telephony is needed by every service-based company. Modern additions like voice-over-internet protocol (VoIP) services enable businesses to operate remotely. However, the US VoIP business lines only touched  41.6 million by the end of 2018. 
Not even the big fishes, but the startups and small businesses are also investing in modern business telephony services. As a result, this specific segment will invest 15% higher in VoIP solutions by 2025. Moreover, the ongoing covid-19 pandemic further raises the issue of flexible remote working operations.
The markets of VoIP services are increasing, and hence multiple players are offering different services to global users. So, today we bring you a detailed review of the top three contenders in the business telephony solution providers. These are 3CX, FreePBX, and CallHippo. We will start by understanding their services independently and then check out a detailed  3CX vs. FreePBX vs. CallHippo comparison.
What is 3CX?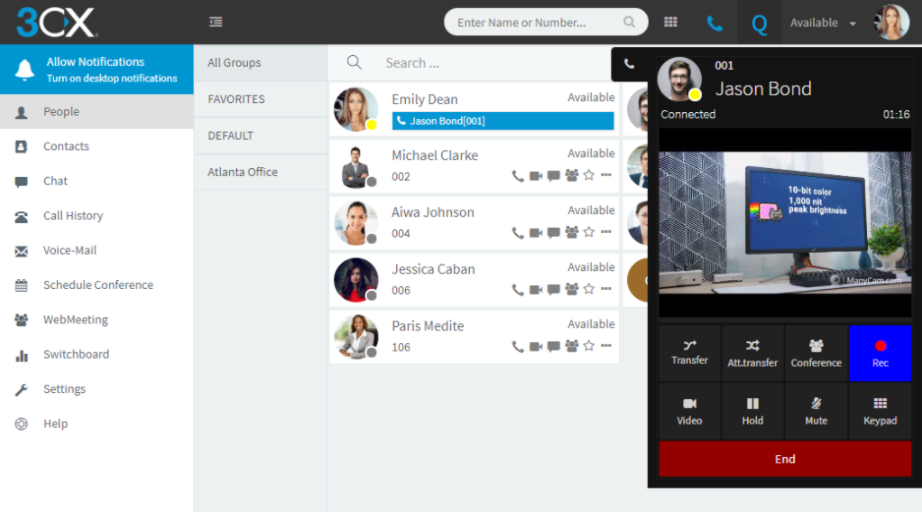 ( Source: 3cx )
3CX is an open-source IP PBX platform that doesn't require selection from the IP phones, phone numbers, SIP trunks, hosts, etc. It comes with a dedicated app that runs smoothly on iOS and Android devices. 
3CX is helping multiple businesses get the benefits of the primary remote working like conducting remote meetings, web conferencing, etc. These hassle-free PBX services come with deployment options and storage options according to the business requirements.
Pricing:
Free
Features of 3CX
Offers on-premise hosting with Linux, Windows, cloud hosting to Azure, AWS, Google, etc., and affordable hosted PBX devices from Raspberry Pi.

Plug and play with any SIP trunk provider.

Due to the simple setup and management process, all 3CX products have flexibility and mobility.

Has softphone capabilities for Apple iOS iPhones, Android smart devices, desktops, laptops, etc.

Internal instant messaging

Live website chat

Dedicated CRM integrations

Call forwarding/routing

Agent status

Call parking

Audio conferencing

Call reporting and analytics (talk time, user activity reports, call distribution, average wait time, etc.)

Real-time agent monitoring

Round robin and skills-based call routing

Call: listen, barge, and whisper features.

Caller ID

Callback scheduling

Call hold, transfer, mute.

Wakeup and reminder calls
Advantages of 3CX
All the essential features or communication tools are already built-in in 3CX. Hence, in the fight of 3CX vs. FreePBX, the attributes only indicate the 3CX popularity and benefits.

It comes with a dedicated live support feature available on the website without worrying about being stuck in technical or non-technical issues.

Many integrations and third-party capabilities are possible due to the high levels of configuration flexibility. 

The entire installation process is quick and straightforward, ensuring that it is easy to use a business telephony system.

It comes with beginner-friendly PBX tools and VoIP solutions that offer an excellent user interface for multiple companies.

It helps users modify the existing free PBX systems and quickly customize the existing businesses.

It is ideal for multiple businesses like hotels, hospitality, remote workers, companies requiring unified communication, enterprises looking for scalable solutions, etc.
Limitations of 3CX
Lacks power-packed features:

Powerful features are readily available on most virtual telephony service providers like CallHippo, which 3CX doesn't provide. However, the integrations and other third-party capabilities can help overcome this disadvantage.

Lacks advanced features:

It lacks the advanced features in any business, especially those that come with VoIP services. However, you can resolve these limitations of the 3CX by switching to dedicated integrations. Further, all the advanced features are available in the pro and enterprise pricing plans.
What is FreePBX?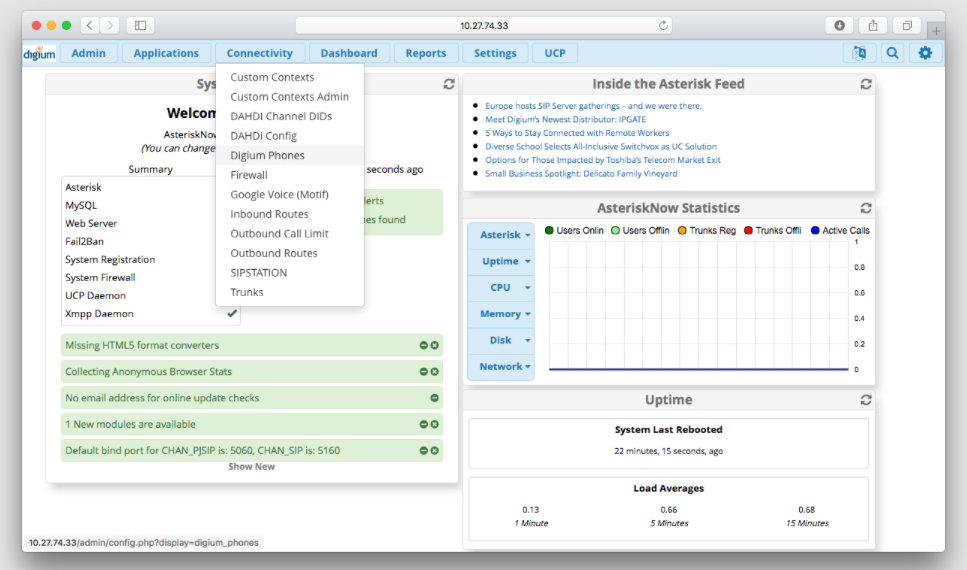 ( source : asterisk )
Sangoma Technologies offers FreePBX, an open-source IP PBX management tool with several built-in features and additional modules. In addition, it comes with an open-source community that takes care of the customization and compatibility of the platform. 
FreePBX is changing the working of the global telephony service providers as all essential services are free with multiple options to switch to exclusive plans.
The parent company promises quick integration to the most indispensable tools and technologies, including zero-touch auto-provisioning, cloud-based access control as a service (ACaaS), and officially supported hardware for design and testing for optimal performance. 
In addition, the open-source blog covers all major topics that make it easy for the users to go through the platform and its features. 
Let us have a detailed look at the FreePBX review:
Pricing:
Free
Features of FreePBX
Conference bridge

Wakeup calls

Calendar with third-party integrations

Interactive voice responses

Voicemail blasting

Follow-me calling

Fax-to-mail

Calling queues

Ring groups

Announcements

Numerous extensions

Secure communication

Video calling support

Text-to-speech

Standard support for multiple protocols

Mobile and desktop support

Softphone support and WebRTC

Offers free trial for 21 days
Advantages of FreePBX
Unlimited benefits:

There are no limitations on the possible integrations as businesses can go for the queues, IVRs, users, number of extensions, etc.

Secure platform:

The parent company Sangoma technology follows strict quality assurance and development processes by in-house teams.

Customized features:

The hardware and virtual machines can be easily customized according to the business requirements.

Intuitive user interface:

FreePBX comes with an easy-to-understand user interface and multiple features under one roof only. These features include system updates, restore & backup, IVR rules, extension creation, etc. 

Flexible services:

All the FreePBX services are compatible with commercial endpoints and hardware available in the market, making it score high in FreePBX vs. 3CX.

Dedicated language support:

It is easy to go for the local language support from FreePBX according to the location of the team and customers.
Limitations of FreePBX:
Lacks functional performance: The common issue with FreePBX services is that all its elements are fundamental, making them rank low on the overall operating performance of the system.
For example, there is no in-built support for video conferencing in FreePBX. Users have to go for the other open-source video conferencing tools.

Lacks built-in features:

When compared to the other competitors in the same open-source niche systems, FreePBX has limited built-in features. If any business wants some advanced features other than the built-in one, they might need to take the open-source developer's community's help. 

Lacks PSTN gateways:

It lacks the necessary PSTN gateways to connect two different networks. This problem can be resolved only if the businesses switch to the commercial packages of FreePBX that come with considerable costs.
What is CallHippo?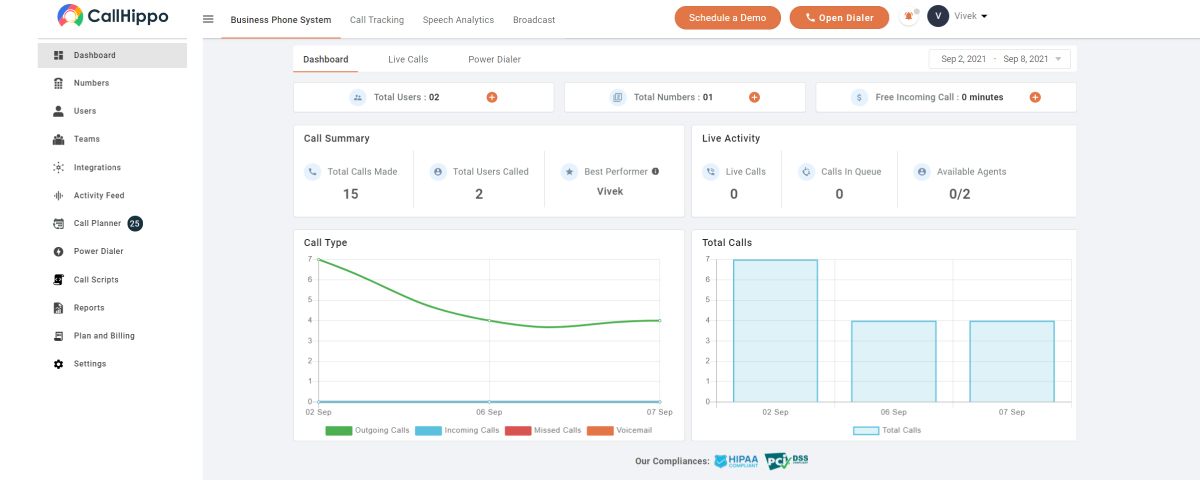 CallHippo offers a dedicated virtual phone system that offers multiple products and comes with seamless integrations with all leading tools and technologies. There is an option to choose from the business phone systems, speech analytics, call tracking, and voice broadcasting services. The integrations offered with every service of CallHippo make it a perfect choice for most of the business telephony needs.
This brand is used by more than 5000 brands globally and remains a top-choice for smooth support, smart sales, and better business revenues. In addition, it is HIPPA compliant, PCI-compliant, and adheres to GDPR compliances. Hence, security is never an issue when businesses go for the CallHippo services.
Pricing:
There are four pricing plans of CallHippo that include:
| | | | |
| --- | --- | --- | --- |
| Bronze Plan | Silver Plan | Platinum Plan | Enterprise Plan |
| 16USD | 24USD | 40USD | 48USD |
Features of CallHippo
Power Dialer: It improves the team's work efficiency as they are never stuck with the manual dialer. The power dialer automatically dials from the uploaded list of the numbers on specific campaigns.
Smart Switch:

It improves call connectivity, and businesses can go for any of the different telephony service providers. Hence, it enhances the flexibility of the selection of networks.

Global Connect:

It becomes easy to understand the time zone, date, time, country, etc., of the different customers. Therefore, it helps agents find the right time to connect with the customers without issues.

Smart Call Forwarding:

It is easy to forward the incoming calls to different numbers even after office hours. The best part is that callers never get to know about their calls getting forwarded.

Call Transfer:

It is easy to redirect the connected calls according to the needs and convenience of the callers. It improves customer satisfaction as the calls get transferred at the right time with no hassles.

Call Conference:

Often, calls to businesses need to be instantly put on conference calls for brainstorming, ideating, and collaborating with the callers. It is helping companies to be on the same page with the customers and team members.

Call Queuing:

There is no need to hire additional agents during the busy seasons or peak hours with the call queuing features of the CallHippo. The customers are kept informed about the delays, and their calls get queued one after the other.

Call Barging and Recording:

It is easy to listen to the live calls using call barging and record the calls using the call recording feature of the CallHippo services. These features improve the customer satisfaction levels and enhance the agent's performance.

Voice Mail:

It is easy to offer personalized voicemail messages in unlimited amounts by CallHippo. Further, it is easy to have a different number for different voicemails. 

Call Analytics:

It is easy to identify the strengths and weaknesses of businesses using detailed call analytics. As a result, it becomes easy to stay ahead of the competitors using these analytics.

On-hold Music: It becomes easy to keep the customers busy with the help of customized on-hold music. Plus, it is further easy to create customized messages, inform callers about the latest offers, etc.
Advantages of CallHippo
Cost-effective:

The solutions provided by the CallHippo are highly cost-effective compared to traditional business telephony services. The money thus saved can be used on multiple other activities for strengthening business positions.

Unified communication: Business teams don't have to manage different platforms for communication as CallHippo offers a single platform for all types of communication. These channels include messages, voicemails, file sharing, phone calls, social networking platforms, etc. This helps increase the performance and productivity of team agents that are beneficial for improving customer satisfaction.
Scalability and flexibility:

CallHippo's services are highly scalable and portable. This ensures that you can access the tools from any location in the world. As a result, businesses aiming to grow their volumes can go for the SaaS model of CallHippo.

Easy installation:

The limitations of the traditional telephony are effectively managed by the quick and easy installation of the CallHippo. It is easy to implement the CallHippo services compared to the PBX systems.

Minimal maintenance:

The reduced dependency on the hardware and other associated systems further decrease the total maintenance costs of CallHippo systems. 

Creates professional image:

Any business looking to develop a good reputation and credible company image can go for the CallHippo services that help establish a professional brand. The dedicated toll-free number service further allows businesses to create a dedicated customer service department for facilitating customers.

Innovative features:

There are multiple features of the CallHippo that make it easy for the teams to maintain a unified communication. These services' high compatibility and customization options are the brainchildren of the developers who want to offer multiple benefits under one roof only.

Performance improvements:

The different choices in the CallHippo services further offer increased productivity that directly improves the performance of the business. The secret lies in the timely and effective delivery of various business solutions.

Improved customer satisfaction:

The increased features and offerings of the CallHippo are helping businesses build trust in the customers. The dedicated business telephony services try to convert first-time customers into regular customers.
Limitations of CallHippo
Lacks bonus features:

It doesn't have some aspects like SMS sequences, no facility for team chat, dedicated fax services, and lacks a voice mail drop facility.

Downtime issues:

The system has downtime issues, and several glitches have been observed due to multiple errors.
Comparison Table: 3CX vs. FreePBX vs. CallHippo

Wrapping Up
It is easy to go for your choice based on the detailed 3CX vs. FreePBX vs. CallHippo comparison. Each service provider has its features, advantages, and possible limitations. The quick comparison between these three helps solve the confusion of selecting the perfect solution provider.
The global VoIP market share will cross 55 billion USD by 2025. Whether it is about ensuring flexible business operations, high levels of customer satisfaction, or improved productivity of the internal teams, business telephony is the key to success. The head-to-head comparison mentioned above further helps find the ideal solution provider that matches business needs and budgets.