Date: May 9, 2023
Today, every business needs a dedicated phone line to connect with its customers. Yes, there are several channels that serve the same purpose (live chat, social media, email, etc.). However, phones still account for 61% of all support interactions.
A business phone line can make connecting with your customers easier while reducing operating costs, improving security and productivity. And it's not just about communicating with customers. Modern-age business phone line leverage the internet to make and receive calls, lowering the costs by as much as 75%, are highly scalable, and are easy to maintain.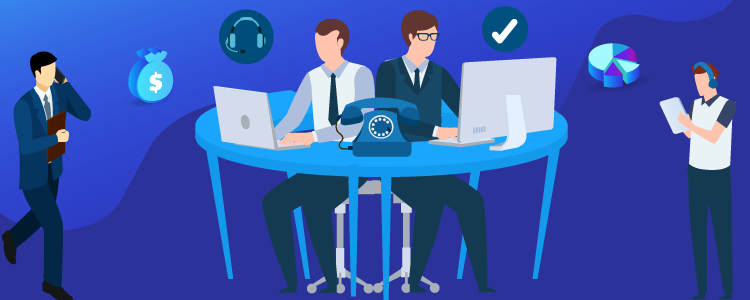 So, how do you know which business phone line is good for your business? What are the advantages of each phone system? In this article, we will discuss exactly that. Let's get started.
What is a Business Phone Line?
A business phone line is a network of hardware or software-based phones which allow complex telephony functions in a business environment using internet protocol and traditional phone lines.
Types of Business Phone Lines
1 ) Legacy Public Switched Telephone Network (PSTN)
Also known as landlines, PSTN has been in use since the late 1800s. It uses underground copper wires to connect phone calls. When you use PSTN, you will have to install telephone lines across your office.
Though they are widely used globally, PSTN systems are not a good fit for businesses. You will need to have a separate line for each employee. And, apart from the high calling costs, you need to spend hundreds of dollars on maintenance every year.
2 ) PBX Phone
PBX (Private Branch Exchange) is a private telephone network that allows businesses to operate an internal phone system and use fewer phone lines. It lets you switch calls between users on local lines, thereby enabling all your employees to share a certain number of external phone lines.
The PBX based business phone line are based on two components – the telephone set and the PBX. The telephone set is connected to the PBX to complete the network. In addition, the business phone line has some inherent features such as call transfer, call hold, customized greetings, etc. Here is an article that tells you about the different type of PBX phone system.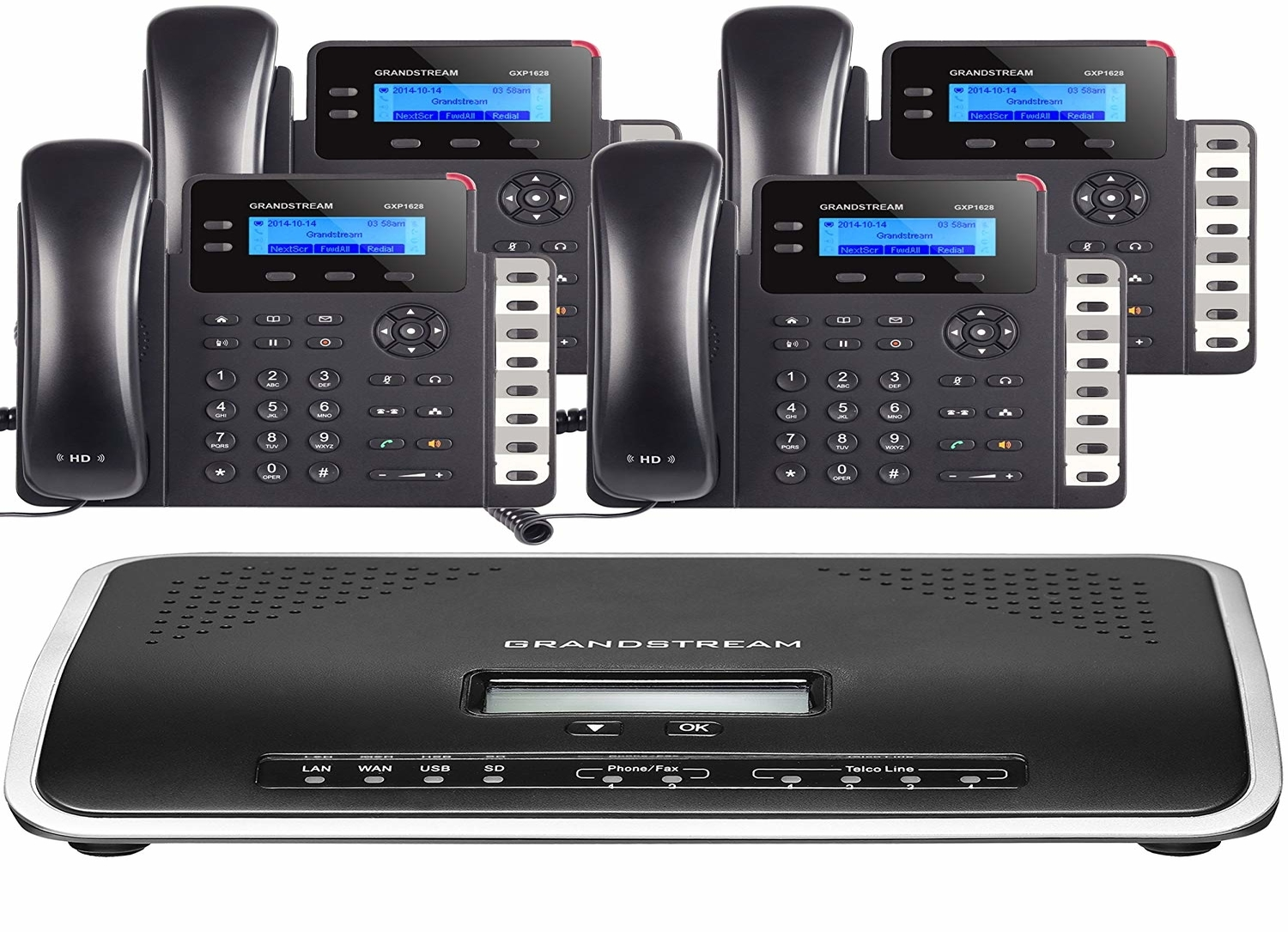 The PBX, in turn, allows the network to communicate in groups with conference calls, make video calls, work with faxes and printers without operating them manually. PBX phone can be cloud based or hosted. 
3 ) VoIP Phone
VoIP (Voice over Internet Protocol) software is an business phone line that allows you to make and receive business calls over the internet. It does not require any hardware or special equipment to enable business communications. All you need is the internet and a device (smartphone, laptop, desktop, or softphone for mac).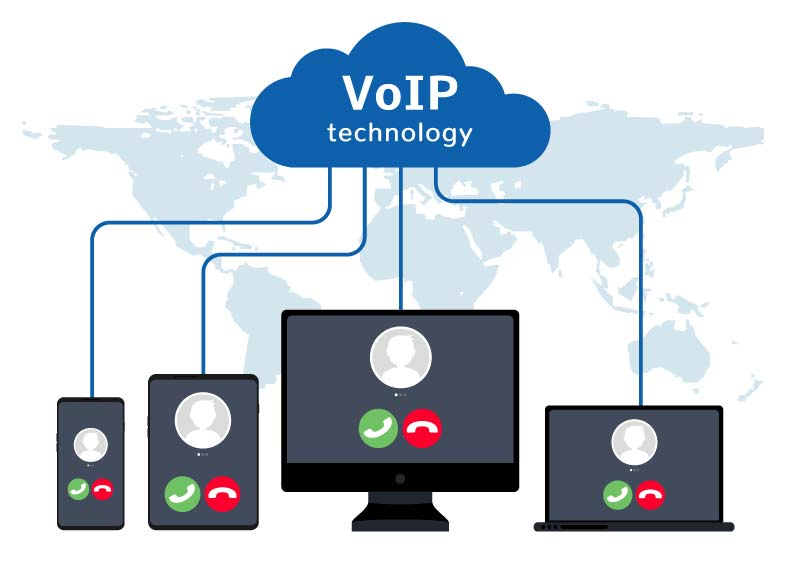 There's an exhaustive list of features that include call management, call monitoring, call forwarding, customized voicemail, voice to email, and many such features that allow VoIP to envelop a multi-function role.
One of the added features of VoIP business phone line is that you can choose any phone number you like. Also, you can take as many numbers as you require without incurring any capital expenditure.
You can record calls, monitor them in real-time, and even barge in between if you feel the agent is unable to handle the customer efficiently. Here is a list of VOIP Providers if you are looking for one. 
Note: VoIP provides the maximum benefits when compared with PSTN and PBX phone systems.
Benefits of Business Phone Line
1- Cost-effective
As discussed above, VoIP uses a single voice and data network to deliver voice services and eliminates circuit-switched networks to reduce the cost. As a result, making long-distance phone calls also becomes more affordable when using a VoIP provider.
2- Call Forwarding
VoIP business phone line allows you to forward calls to any number. It could be your colleagues' extension, your personal number, or another number of your choice. However, the caller will only see the number they've dialed and won't even be notified that the call is being forwarded.
3- Call analytics
Tracking key calling metrics like call duration, the number of incoming calls, outgoing calls, customer satisfaction levels, and more allows you to better understand your agent's performance and find improvement opportunities. Call analytics provides you with an in-depth understanding of your operations, enabling you to improve your services over time.
Voicemails allow customers to leave a message when you are unavailable to pick calls. Leading VoIP business phone line like CallHippo send voicemails directly to your email, allowing you to listen to your customers when you want. This, in turn, enables you to resolve their concerns and get back to them as soon as you're available. Here are different voicemail greeting you can use for your business.
5- VoIP easily integrates with other business tools
Integrating your voip business phone line with other business tools allow you to automate tedious processes and equip your agents with all the necessary information they need to do their job efficiently.
6- Better Customer Engagement
Today's market is highly customer-centric in its approach, and if you do not open multiple communication channels for clients, they will move towards your business rivals. Having a separate alternate phone number for your organization is the best way to push up customer interaction as it allows them to reach support staff and representatives at any time of the day.
7- Professional Image
Business phone lines are a vital platform to give your organization a professional image and enhance business reputation positively. You can record customized greeting messages for callers. It is also possible to play music or voice messages for customers while they wait to be attended by support team members.
Automated voice response systems eliminate the need for round-the-clock receptionists and make customer communication more agile, flexible, and responsive. As a result, business phone numbers change the way customers perceive your organization and create a robust corporate reputation for your business.
8- Increased Mobility
Mobility is the name of the game in this current digital era, and VoIP business phone line are the fastest medium to enhance customer accessibility by promoting business communication on the move! These are useful tool for companies that have remote workers and operate from multiple locations across the globe.
9- Call Supervision
These functions are extensively useful when training employees or supervising them.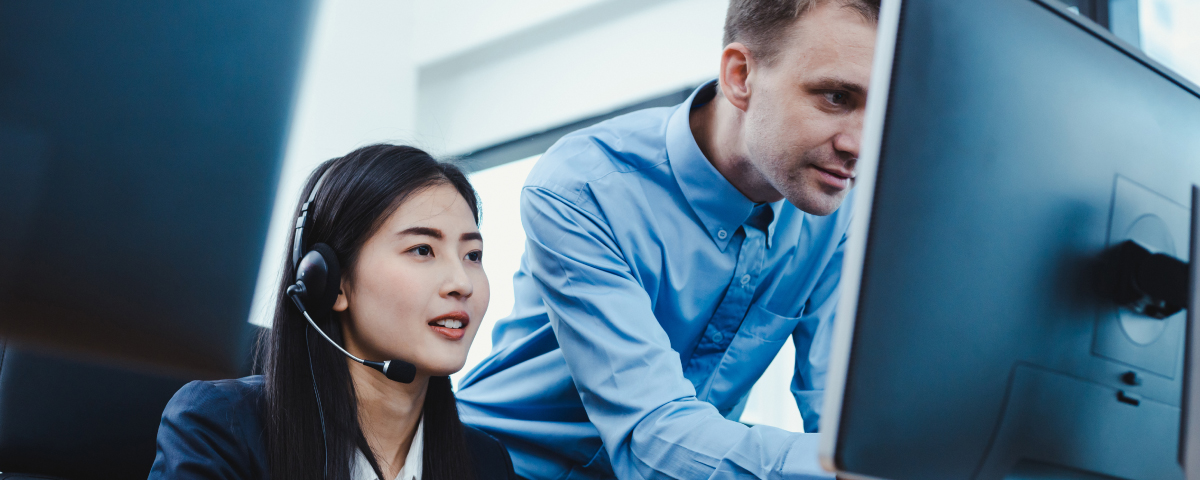 There are four chief ways in which business phone line help in call supervision-
Monitoring:

It allows you to listen to a phone conversation. None of the parties on the call can hear you. This feature is useful to keep vigilance over the call quality.

Whispering

: Executives may require some guidance while handling certain customers. This feature helps you speak to the organization's internal members without letting the customer know who is speaking or what the person is speaking.

Barging

: This feature allows you to enter an ongoing call which lets both parties hear you. This is similar to conference calling, but it can be initiated at any point in time. For example, suppose a conversation is going on between an employee and a client; you can monitor and jump in to throw in suggestions when you want to.

Recording

: Recording is also possible through a simple press of a button. This recording can be stored as an audio file and retrieved later for any training or legal purposes.
How to get a business phone line?
You can get a business phone line with the following steps
Sign up on CallHippo.
Login to the account and use the number search function to get the business phone number you want.
Subscribe to any of our paid plans or use our free plan.
Add team members. Set up call forward if needed
Done. You are ready to make and receive calls.
Here is a video to help you understand the process better:
What Features Should You Look for In a business phone line?
Choosing a business phone line with all the essential features you need helps you get the most out of your investment.
Do you want to transfer your call when you're unreachable or busy? CallHippo offers two types of call transferring features: Cold and Warm. 
A cold transfer is when you transfer the call to contact without speaking to the new contact. Using this option, the connection you select can choose to accept or reject the request. Once the call is received, it'll be dropped at your end. 
A warm transfer is when you speak to the new contact before the call is transferred. You can also join in and make it a 3-way call. 
2- Call Recording
The audio gets stored in the cloud, and you can retrieve the information at any time at your convenience. 
Here are some major benefits of call recording for your business:
Improve agent performance:

By monitoring calls, you can provide feedback to agents on the do's and don'ts of customer service management and help them improve over time. 

Track progress and improvement:

Comparing the way your team talks to your customers now with the way they used to some time ago is a good idea. It gives you an idea of whether any improvement is achieved or not.

Scope of R&D:

Business phone line such as CallHippo allow you to share your call recordings within your organization. By sharing the calls with your R&D department, you can get a better idea of how customers use your product, what problems they are facing, and so on. Such information results in improvements in your product and services.

Avoid Unnecessary problems:

It often happens that unhappy customers file litigation against a company which then involves law suites and things get messy. Thus, having a call record database gives you leverage against such problems and solves them without the irritation of involving any lawyers. Besides, such a call database is kept automatically by a cloud-based phone system and will help you comply with technical, legal, and service level guidelines.
3- Call Conferencing
Conducting business isn't a walk in the park. Often you need to employ one or more people from your team to get your job done. In such cases, you need unified communication that offers call conferencing. 
Business phone line that has a call conferencing feature lets you pool in people even if they're not in the same office. They can take calls from anywhere in the world as long as they've got the office phone number. 
4- Call queuing
If you've more work in your hand than you can handle, a call queue can save your bacon. Callers don't need to hear engaging beeps while waiting. Instead, they'll be placed in a line. You can also put an automated message that tells them about your products, services, discounts, and other offerings so that the chances of hanging up calls reduce.
Call queue reduces the attrition ratio as it tells the caller the exact time of the response and debars them from hanging up. 
We offer call queuing in bronze and above plans. 
5- Call Barging
Call Managers can use call barging to gauge the performance of the calling agents. If they find that an agent is facing any problem while conversing with the customer, they can help them and handle the situation. When they see that a customer is unable to resolve any query, they can intervene and save their skin. Hence, it helps to nip the problem in the bud.
Barging is a business phone feature where managers can listen to live calls in real-time. It helps you understand your customers and offer value to them in a better manner. CallHippo offers call barging features in silver and above plans.
6- IVR
It's impossible to always have a human receptionist to answer calls. Besides, with the technology revolution, enterprises like you are employing auto attendants to manage incoming calls. 
This feature greets customers in multiple languages and asks questions like what they need. It also directs them to perform a particular action that will take them in the required direction. 
CallHippo offers multilingual IVR to help you aid your customers. You can select your preferred language from the list right in your account.
Good to have business phone line features:
Announcements (Greetings)

Auto-attendant

Busy lamp status

Call forwarding

Call recording

Call conferencing

Direct Inward Dialing (DID)

Hold music

Internal/external call transfer

Instant messaging

Line extensions

Caller ID

Multi-device support

Real-time analytics

Real-time call monitoring

Toll-free numbers
Who Needs a Business Phone line?
No matter the industry you are in or the size of your company, you will require a business phone line for the office to manage your business efficiently. Here's how an business phone line can play a vital role in different industries:
1. IT and Software companies
Being an IT company, we speak with personal experience when we say that having a good business phone line can save up to 20% of your time on customer interactions. Features like IVR, welcome and hold messages, and 24*7 call support provides your customers with a smooth and delightful experience. It gives a professional feel to your customer support team and allows them to connect with customers worldwide.
2. Schools and Universities
With screens replacing blackboards, the education industry is becoming more tech-savvy to provide high-quality education to students. With the use of the business phone line, the education industry is taking another step forward on the path of technological advancement. The VoIP phone line aims to provide better and more cost-efficient communication in the education industry by taking the phone system online. Be it the parents of a student, a family member of the staff, or a third-party vendor looking to do business with your educational institution, the cloud-based VoIP phone system for schools and libraries from CallHippo answers every caller 24*7 for all 365 days of the year.
3. Government Institutions
Running an entire country is no easy feat. Fast and secured communication is the key to a functional government. A cloud-based business phone line is the one-stop solution for all communication problems faced by the government. CallHippo promises secure and collaborative unified communications at pocket-friendly prices. Local toll-free numbers will provide greater access to prospective clients and help them extend their reach in their respective localities. CallHippo provides features like Dynamic Number Insertion (DNI) which analyses online traffic and pinpoints areas that require the most attention.
A medical business phone line is a VoIP-based system that everyone in the healthcare sector uses to stay connected. The entire phone system is uploaded to the cloud, from where it can be accessed by only authorized personnel. It allows healthcare professionals to keep in touch with their medical teams and cater to the needs of patients. The cloud-based business phone line from CallHippo offers efficient and high-quality communication lines for healthcare institutions at reasonable and affordable prices.
5. Hospitality Industry
In an industry where customer service is the backbone, one has to use state-of-the-art technology to communicate with customers, listen to their queries or complaints and get back to them with a solution. Using business phone line the staff can attend to customer calls from any part of the hotel or restaurant. In case a staff member is not around, the voice recording and IVR feature will be there to attend to the customer instead.
The call forwarding and intercom feature enable hotel staff to communicate amongst themselves efficiently across all corners of the hotel. This makes it easier for the manager to coordinate events, resolve customer complaints and manage hotel staff, thereby improving customer service and enhancing customer experience.
6. The Real Estate Business
When it comes to real estate agents, whether they are freelancers or work for an established agency, the benefits of a cloud-based business phone line are countless. Apart from providing them greater flexibility, it also gives them round-the-clock access to potential clients across the city. Such a business business phone line is portable, i.e., the agent can carry it around wherever he goes. Moreover, it doesn't require any physical telephone device or even a SIM card. All you need is any device with an internet connection!
At CallHippo, business phone line for the real estate business are very affordable and feature-rich. Not just for enterprise-level business, CallHippo offers a business phone line for small businesses too. We offer the flexibility to choose from a wide array of features and pay for the features you actually need. We at CallHippo, do everything in our power to make sure your real estate business climbs up the ladder of growth and enhancement!
Final Thoughts
No matter the size of your organization or the industry you are in, a business phone line can make business communications easier and more efficient. It enables you to stay connected with our customers round the clock (using auto-attendant).
Features like call analytics, call recording, call transfer, and IVR enables you to provide the best possible customer experience and enhance your brand reputation. 

WORDS THAT MAKE SENSE!
Read The Most Well Researched & Insightful Articles From CallHippo Team