Date: September 22, 2023
You probably spend a lot of time creating unique campaigns to attract customers. But how do you know if a campaign is successful or needs optimization? By analyzing visits, page views, or conversions? What if leads come through a call (or text)? In fact, 71% of website visitors complete their purchases offline.
That's where call tracking comes into the picture. Call tracking shows which of your marketing campaigns are driving leads. It also gives you a complete picture of the customer journey.
In this article, we will explain what call tracking is, how it works, and how you can benefit from it. Let's get started.
What is Call Tracking?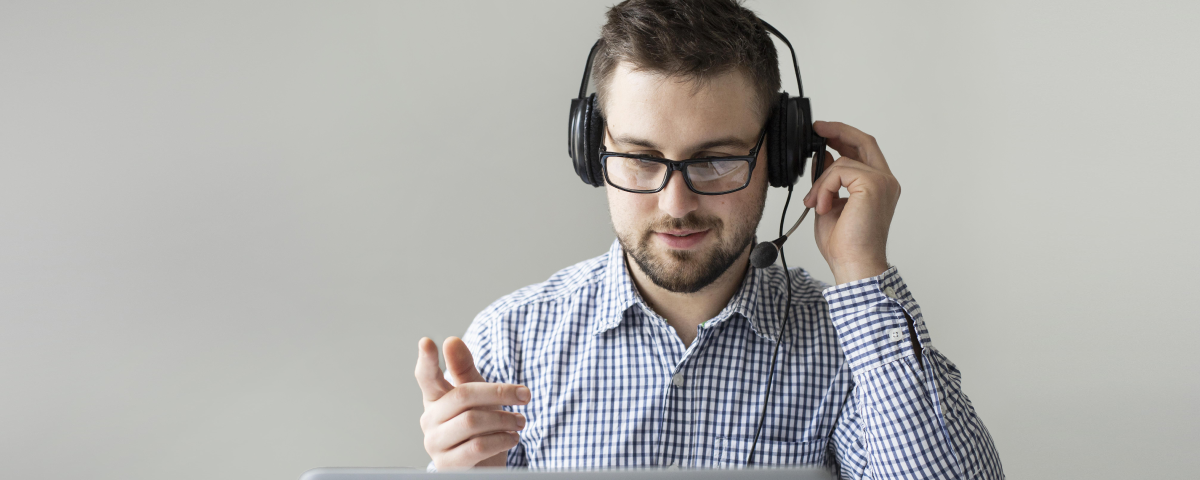 Call tracking is a marketing analytics feature that lets businesses track each incoming call. It displays who is calling, their location, and the campaign that drove the call.
As a result, you will be better equipped to measure the effectiveness of your digital, website, and offline marketing campaigns. You can also determine which channel brings the highest quality leads, so you can reduce (or eliminate) spending's in the low-performing campaigns.
Why Should You Use Call Tracking?
Call tracking makes it easier for you to quantify the results of digital marketing campaigns. It allows you to connect the online and offline customer journey and empowers you to prove your marketing budget's complete ROI.
But there's more to it. Call tracking helps marketers in more than one way and hence for a business, it is better to get a call tracking tool. It allows you to:
Analyze which keywords are driving calls
Identify trends in customer behavior
Determine the return on investment of each marketing campaign
In-depth insight into your marketing ROI
How Does Call Tracking Work?
A modern call tracking system uses Dynamic number insertion (DNI) to assign a unique phone number to each marketer. When a customer tries to connect with you over the phone, the call is forwarded from the DNI to the main business line.
Here is an image that depicts how each campaign is assigned a unique number, and the calls are forwarded to the main business line.
This way, the call tracking software plays an important role in marketing and tracks each incoming call from different campaigns (online and offline).
Here are some of the details that a call tracking system captures:
The campaign, ad group, channel, and webpage that drove the call
The keywords for which you were found that resulted in a call
The day and time of the call
The caller's name and number
The geographic location of the caller
Whether the caller is calling you for the first time or not
Whether the call was answered
How long the caller had to wait to connect to an agent?
The products or services the caller expressed interest in
Whether the call resulted in a conversion
The keywords mentioned in the call
You can even get a recording of the call with transcription (sent to your email).
Let's take an example to better understand how call tracking works.
When I searched for "CRM for small business," I found the first one (LeadSquared) with a phone number. And after reading the text, it really looks like the company knows what it is doing.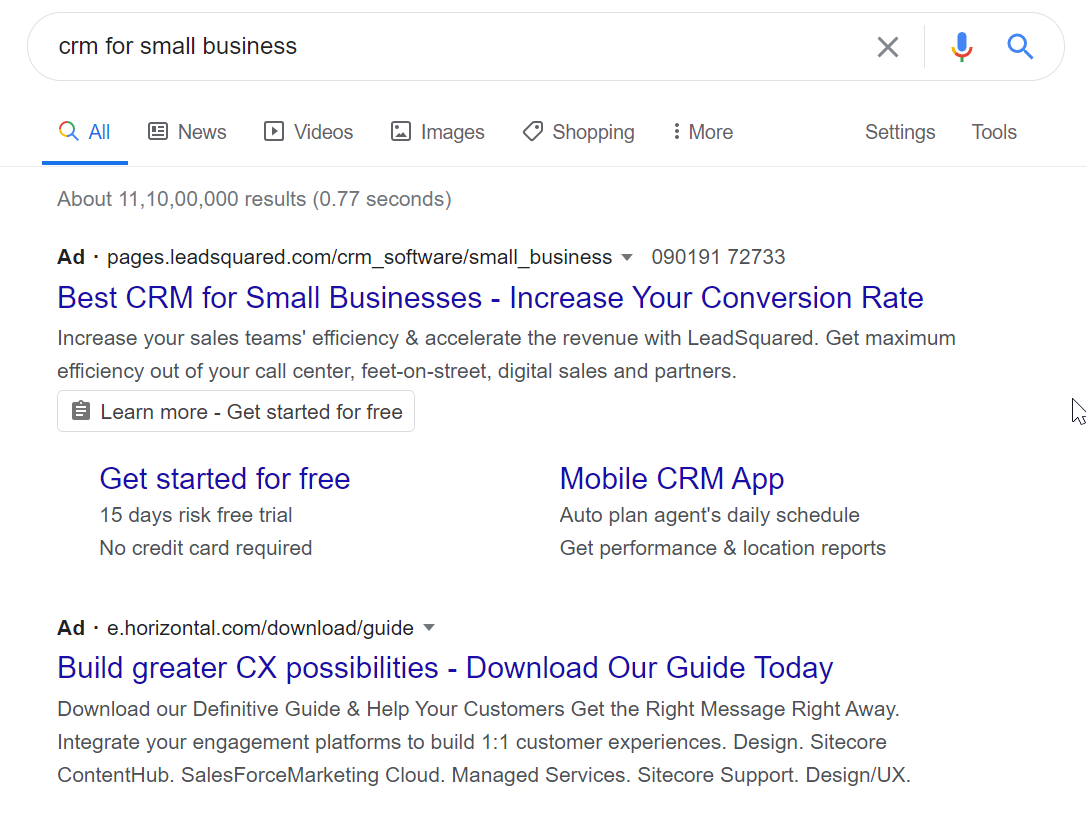 I called the company on the phone number and booked the product demo. Note that I did not click on the ad but called the number directly. So, the company has no way of knowing how I discovered their business. They might think their Google Ads campaign is not driving results and may even cancel it.
However, if the company has set up call tracking, they will be able to generate reports that show which campaign is generating inbound calls, the caller's name, phone number, and location.
The call tracking software also records the total number of calls you receive from each campaign (and the conversion rate), thereby providing you a holistic view of your marketing efforts.
Call Tracking Boosts Your ROI
As mentioned above, call tracking provides accurate data about the caller's info. It shows if you are wasting your marketing budget on campaigns that fail to generate any inquiries.
Call tracking enables you to fill the gaps in your lead generation strategy. That's because when you know where exactly high-quality leads originate from, you will be better able to increase conversions and boost your ROI.
You May Also Read : Best Call Tracking Software in 2023
Wrapping Up
Call tracking uses DNI to assign each of your campaigns with unique numbers, making it easier to find the best-performing ones. By connecting inbound calls with marketing campaigns, you can better optimize your strategy and get the most out of your efforts.
Do you use call tracking to improve your sales team's performance? How is your experience with it? Let us know in the comments.
WORDS THAT MAKE SENSE!
Read The Most Well Researched & Insightful Articles From CallHippo Team