Date: August 21, 2023
To make an international call to the Philippines from another country, you need to remember the international calling format, the Philippines country code, the Philippines area codes, and the recipient's number. Then, dial each of these numbers in the correct format and make the call.
Let's take a closer look at the process of calling the Philippines from other countries.
What is the Philippines Country Code?
Philippines (PH) Country Code is +63.
How To Call Philippines From Other Countries?
Step 1: Dial the exit code for the country from which you are dialing. For example, Dial 11 for the United States.
Step 2: Dial the Philippines' ISD or country code – 63.
Step 3: Enter the area code. (2 for Manila, 32 for Cebu, 34 for Bacolod, etc.)
Step 4: Dial the local number.
As we can see, calling the Philippines phone number from other countries is a simple process consisting of the 4 steps outlined above.

( Source: wikimedia )
Let's take a closer look at each of these steps to understand them better. Let's start with a landline call.

Pro-tip
Expanding your business to the Philippines can present communication challenges, including high call rates and complex setups.
What if we tell you can simplify your international calling with CallHippo's VoIP solution?
Enjoy affordable rates, crystal-clear calls, and a user-friendly interface to streamline global operations. Reach out to clients and prospects in the Philippines effortlessly with a local number and strengthen your presence there!
How To Make A Landline Call To Philippines?
To call Philippines from US, Canada or other countries, follow the method below-
1. Dial 011
Get your telephone receiver and check in for the dial tone before you dial, or turn on your cell phone and launch the telephone application. You first dial 011 since this is the universal call prefix or access code internationally for the United States.
Whenever you need to call philippines or abroad, you dial this number first to demonstrate that you're making a call internationally.

Each nation has its own country code to be prefixed that must be dialed before making any calls from other countries.
2. Dial 63
This is the individual country code for the Philippines Phone Number. Remember that every nation additionally has its country code that must be dialed before you can call this country from abroad. Regardless of where you're calling from, the country code will always be the same for a specific country.
3. Dial Area Code
City codes are used to separate enormous regions into smaller ones to make telephone calls. The Philippines has multiple city codes that are allocated to various locales of the nation. Philippine region codes for landlines are one, two, or four digits.

In case you're uncertain of the area code for the district you're calling, you can check up on the internet for the same. Some of the major Philippines area codes for urban areas are listed below:
 2 for Manila

32 for Cebu

34 for Bacolod

74 for Baguio

82 for Davao
4. Dial the Local Phone Number
This is the number in the Philippines that will put you in contact with the individual or place that you're attempting to call. In the Philippines, landline numbers are mostly 7 digits, yet they can be somewhere between five and nine digits.
Area codes are frequently included as a component of the

local phone number

, so ensure you don't dial the zone code twice.

When making calls inside the local phone number of the Philippines, a 0 gets added to the beginning of the number. However, this 0 must be removed before calling the Philippines from the U.S., so if the number you're calling begins with a 0, don't dial it.
How To Call Philippines Mobile Number From Other Countries?
Dial +63 on a mobile phone while you call. As a rule, mobile phones have the + sign incorporated with the zero, and this replaces the call prefix internationally. However, when you call Philippines on a mobile phone from a landline or can't discover the +, alternate way on your portable, dial 011 63.
If you can't discover the "+" sign on your mobile, you can likewise attempt ** rather as an alternate way for the call prefix internationally. If you are calling from a

Singapore Phone Number,

you need to follow the same procedure.

Know that international calls to cell phones are generally more costly than landline calls.

Dial the portable code used for mobile. In the Philippines, cell phones have uncommon three-digit codes that are used instead of area codes. The diverse mobile companies utilize various codes; however, they generally start at 9.
Try not to dial the zone code just as the mobile code. Dial the local number. Nearby versatile mobile numbers in the Philippines are seven digits in length.
Press Talk to start the conversation on a mobile phone. Or simply wait for the mobile to ring in case you're calling from a landline of a

virtual phone number Austria

.
Here is a Philippines mobile number example:  (+63) 02 xxxx-xxxx
How To Call Philippines From Other Countries Using Calling Apps?
The following are some of the ways to call Philippines phone number from other countries, including the United States, the United Kingdom, Dubai, and India, using third-party VoIP calling apps such as Skype, Google Hangouts, and others.
A. Calling Philippines Using Skype
Skype is an online web-based telephone application that enables subscribers to make free calls to philippines and everywhere across the world. The application can likewise be used to call on phones globally, yet you need to pay with either a monthly wood or pay as you go credits. Using Skype with VPN you can be sure that you stay safe online.
To make a Skype-to-Skype call to somebody in the Philippines on an

internet phone number

,

select the individual from your contacts list and later press the camera symbol for a video talk or the phone symbol for just a voice call.

To call philippines directly to phones using Skype, go to their international calling website to buy in or buy credits to call on the internet phone number.

Skype likewise has the best

international calling app

, which you

 can download on your mobile phone to make calls. To introduce this application, go to the App Store, Google Play, or the store where you can look and download applications for your gadget.
B. Calling Philippines Using Google Hangouts
With Google Hangouts, you can make video calls to philippines contacts far and wide free of cost, and you can even include different contacts in the call.
To video talk with a contact, sign in to Gmail and click on the individual symbol on the left half of the screen to show your contacts.

Either select the contact you need to chat with and press the video symbol to start a Hangout call or snap the amplifying glass to scan for new contacts.

Google Hangouts additionally has a mobile application, which can be installed from the application store on your gadget.
C. Calling Philippines Using Google Voice Application
Google Voice enables you to make calls to cell phones and landlines inside the U.S. and Canada Number for nothing, and it enables you to make universal calls to phones for free. To call Philippines, go to Google Voice and sign in utilizing your Gmail login data.
To add credits to your record to make calls, click the + symbol close to Credits to enter your billing data.

From that point, you can choose to Make Calls from an Android if you need to introduce the Hangouts Dialer application to course Google Voice calls through your Android phones, or you can sign in to Gmail to make calls through the PC.

To call through Gmail, click the telephone icon in the left corner of the screen. Put in the number you need to call, and click Call.

Since you're calling an ordinary telephone in the Philippines, despite everything, you dial the number in a similar way as from a landline or mobile.
We are sure that these tips will help you call Philippines from other countries through landlines or mobile phones.
Conclusion
Calling Philippines from other countries using a landline, a mobile phone, or a calling app. All that matters is the number format and digits. Remember the digit sequence– Exit code + country code + Area Code + Local Phone Number. If you follow this order correctly, there will never be a problem. Here is a Philippines phone number example –  (+63) 02 xxxx-xxxx.
FAQs
How much does it cost to call the Philippines from the US?
The cost of calling the Philippines phone number from the United States depends largely on the service provider. However, Philippines virtual phone number providers, such as CallHippo, allow you to make free calls to the Philippines from the US. All you have to pay for is a virtual phone number. However, if you want to enjoy more advanced features, you can upgrade to their premium plans, which cost $16/user/month.
How can I make a free call to the Philippines?
You can make free calls to the Philippines by using a virtual phone number app like CallHippo. CallHippo allows you to make free calls anywhere in the world. The only thing you have to pay for is the virtual phone number. However, if you need a business solution with more advanced calling features, you can upgrade to its premium plan, which costs 16/user/month.
More Resources on How to Call From Other Countries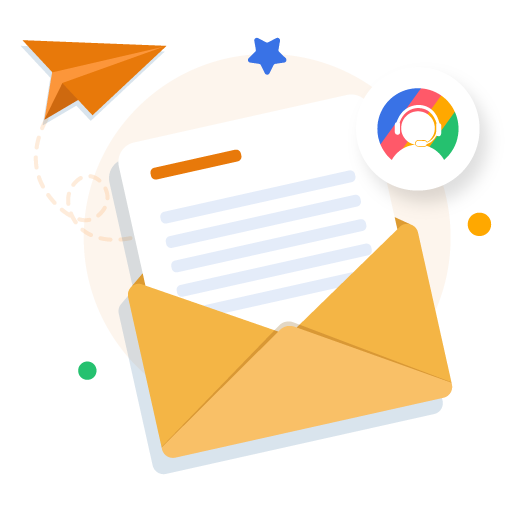 Let's Stay in Touch
Subscribe to our newsletter & never miss our latest news and promotions.

+21K people have already subscribed