Get Calgary Virtual Phone Numbers
Discover a new way to resonate with Calgary's audience through CallHippo's virtual numbers. Seamlessly connect with locals using familiar area codes, showcasing your commitment to localized service. Expand your reach globally while enjoying the convenience of flexible call management. Join countless successful businesses that have harnessed the potential of Calgary virtual numbers with CallHippo. Embrace the future of communication today.
Trusted By 4000+ Global Brands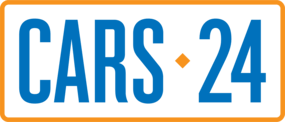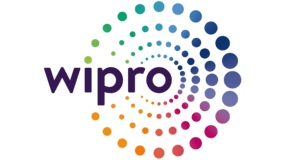 Get Calgary Phone Numbers in Minutes
Planning to expand your business in Calgary? With CallHippo's Calgary cell phone numbers, connecting with your customers has never been smoother. Utilize local area codes to establish a strong local presence in the Calgary market. Here's how CallHippo can help. 
Instantly get a Calgary number – no wait, no hassle

Forward calls to your cell so you never miss a customer

Local 403 area code builds trust with Calgary clients

Scalable service grows with your business needs
How to Get Calgary Numbers From CallHippo?
Step 1: Sign up with CallHippo
Step 2: Choose Canada as your country
Step 3: Select Calgary as your city
Step 4: Pick a local or toll-free number. You can also choose Calgary phone numbers by name
Step 5: Configure your settings and add users
Why Get Calgary Numbers From CallHippo?
CallHippo's seamless setup lets you set up Calgary cell phone numbers quickly, and our user-friendly call management system ensures you're always in control. With dedicated customer support and affordable pricing, we're committed to empowering your business's communication. Elevate your credibility in Calgary and beyond with CallHippo's virtual numbers and redefine how you connect with customers over the phone. 
Features of Calgary Virtual Number
Start your
Free Trial

today

CallHippo– Top Virtual Phone System Provider for Modern Businesses & Remote Teams.
Buy Numbers
Add Users
Start Calling
Start Free Trial
*The Platinum plan is available on annual subscription only
Frequently Asked Questions
Virtual phone numbers enable Calgary businesses to establish a local presence and seamlessly connect with customers in the region without the overhead of setting up a physical office space. They provide the flexibility to add multiple numbers as your business grows. This gives your business a professional image and scalability to operate efficiently in Calgary.
Yes, you can easily port your existing Calgary phone number to CallHippo. This helps maintain consistency for your business. Connect with our team to understand the porting process.
CallHippo allows you to search for and select the exact available Calgary phone number you want for your business. You can even get Calgary phone numbers by name to make it more memorable.
Integrating your virtual phone system with other business tools like CRM, helpdesk, and live chat is optional but highly recommended for Calgary businesses. Integration creates a unified communications platform and better customer experience.