Get
Edmonton

Virtual Phone Numbers

Elevate your business outreach with CallHippo's Edmonton numbers. Seamlessly integrate into Edmonton's business landscape by utilizing area codes that locals trust. Expand your global presence while enjoying the simplicity of call management tailored to your unique requirements. Access advanced features like a power dialer, voicemail, interactive voice response, call recording, call barging, marketing campaign management, and 100+ integrations at pocket-friendly prices. Embrace a future where your connections know no bounds.
Trusted By 4000+ Global Brands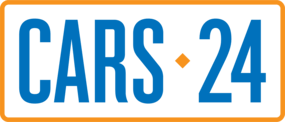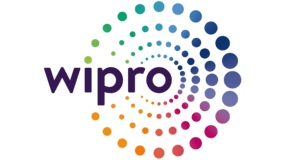 Get Edmonton Virtual Number In Minutes
Looking to expand your reach in the thriving Edmonton market but don't have an office space yet? Get an Edmonton number from CallHippo and immediately tap into new customer segments. A CallHippo virtual number enables you to:
Gain trust quickly with a familiar 780 area code

Project a professional image with features like IVR and call queues

Never miss a sales call with instant call forwarding and ring groups

Add advanced features like holiday routing and automatic machine detection
How to Get Edmonton Numbers From CallHippo?
Step 1: Sign up with CallHippo
Step 2: Choose Canada as your country
Step 3: Select Edmonton as your city
Step 4: Pick a local or toll-free Edmonton number

Step 5: Configure your settings and add users
Why Get Edmonton Numbers From CallHippo?
CallHippo offers an Edmonton virtual number that helps make a polished first impression every time a customer calls. Our carrier-grade network provides top-notch call quality and rock-solid reliability—so you never miss an opportunity. Easy self-setup takes just minutes, so you can quickly start projecting a trusted local presence in Edmonton's competitive market. With responsive experts ready to help, you'll feel like you have your IT team behind you 24/7.
Features of
Edmonton

Virtual Number
Start your
Free Trial

today

CallHippo– Top Virtual Phone System Provider for Modern Businesses & Remote Teams.
Buy Numbers
Add Users
Start Calling
Start Free Trial
*The Platinum plan is available on annual subscription only
Frequently Asked Questions
Getting a virtual phone number with a local Edmonton area code allows you to establish a local presence and connect with customers in the Edmonton area. It can make your business seem more accessible and approachable to local clients. Virtual numbers are also more flexible and cost-effective than traditional landlines.
Yes, CallHippo allows you to port your existing Edmonton phone number to use with their virtual phone system. This lets you maintain your existing brand identity when switching to a virtual phone service.
Yes, CallHippo lets you pick your available local Edmonton cell phone number for your virtual business line. You can choose a phone number that spells out your business name or contains digits that are easy to remember.
Integrating your virtual phone number with other business tools is optional but highly recommended for businesses operating in Edmonton. The integration allows your virtual phone system to connect seamlessly with tools you already use, like CRM platforms, helpdesk software, live chat applications, and more. This enables a unified communication and customer engagement platform for your Edmonton business.