Get New Brunswick Virtual Phone Numbers
Go global with CallHippo. Buy New Brunswick virtual numbers and effortlessly engage with the New Brunswick audience, leveraging our 50+ advanced call management features. Eliminate infrastructure expenses, lower international calling costs, and reduce maintenance expenditures.
Trusted By 4000+ Global Brands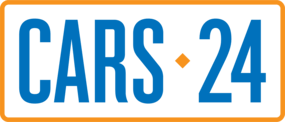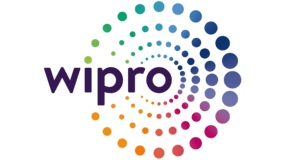 Get New Brunkswick Phone Numbers in Minutes
The entire process, from registration with CallHippo to making a first call to New Brunswick, will take only 3 minutes! Yes, our registration process is smooth and straightforward. Plus, there's no need for additional hardware, technical expertise, or any special documents.
Make inroads into

New Brunswick

local markets with familiar area codes.

Leverage our 50+ innovative features to streamline communication.

Stay available 24/7 for your

New Brunswick

contacts– from anywhere.

Utilize CallHippo's real-time analytics to refine strategies effectively.

Build a robust, professional brand image in

New Brunswick

's markets.
How to Get New Brunkswick Numbers From CallHippo? 
Step 1: Sign up with CallHippo.
Step 2: Choose Canada as your country.
Step 3: Select New Brunswick as your city.
Step 4: Pick a local or toll-free Winnipeg number.
Step 5: Configure your settings and add users.
Why Get New Brunkswick Numbers From CallHippo?
CallHippo is the top New Brunswick virtual numbers provider in today's VoIP market– providing a comprehensive array of features and advantages unmatched by any other virtual phone service provider. 
Affordable plans starting from $0– catering to businesses of all sizes.

Global network ensures seamless communication across borders.

Exceptional 99.9% system uptime guarantees uninterrupted connectivity.

50+ advanced features for enhanced productivity and competitiveness.
Features of New Brunkswick Virtual Number
Start your
Free Trial

today

CallHippo– Top Virtual Phone System Provider for Modern Businesses & Remote Teams.
Buy Numbers
Add Users
Start Calling
Start Free Trial
*The Platinum plan is available on annual subscription only
Frequently Asked Questions
You should get a New Brunswick virtual phone number because it offers several benefits for businesses. For example, it establishes a local presence, reduces international calling costs, eliminates infrastructure costs, enhances portability, separates your professional and personal communications and more.
Yes, you can port your existing New Brunswick phone number to CallHippo. Our porting process is very easy to follow. Besides, even in case of any difficulties, our support team will always be there to assist you. Note that– porting your number ensures you retain your established business identity while taking advantage of CallHippo's advanced virtual phone system features.
Yes, you have the option to choose your own New Brunswick phone number with CallHippo. During the sign-up process, you can search for available phone numbers based on specific area codes or preferences. This allows you to select a number that aligns with your business branding and makes it easy for local customers to reach you.
The cost of New Brunswick phone numbers varies from provider to provider, as well as based on your requirements. For example, DialerHQ – a leading New Brunswick virtual phone number provider – offers four pricing options starting from $0. However, besides the cost, you must also consider other factors such as reliability, support, and features.