Get Virtual Moncton Phone Numbers
Get virtual Moncton phone numbers with CallHippo for a local presence in Canada's vibrant city. Enjoy seamless communication and business growth. Try it today!
Trusted By 4000+ Global Brands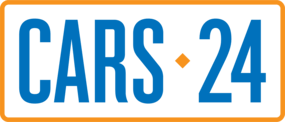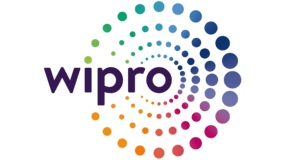 Get Moncton Phone Numbers in Minutes
Get started with Moncton virtual numbers effortlessly in under 3 minutes with CallHippo. Our user-friendly platform lets you choose, set up, and activate Moncton cell phone numbers, empowering your business with local presence and seamless communication. Join us today for instant connectivity.
Gain Moncton residents' trust with the 506 area code of Canada.

Don't miss out on opportunities with Moncton area code numbers.

Expand your horizons abroad while maintaining your local Moncton charm.

Analyze call data, customer preferences, and call patterns.

Remain accessible to Moncton contacts, regardless of your physical location.
How to Get Moncton Numbers From CallHippo?
Step 1: Sign up with CallHippo.
Step 2: Choose Canada as your country.
Step 3: Select Moncton as your city.
Step 4: Pick a local or toll-free Moncton phone number.
Step 5: Configure your settings and add users.
Why Get Moncton Phone Numbers From CallHippo?
Get Moncton phone numbers from CallHippo for seamless business communication. Boost business presence and connect with locals with the 506 area code of Canada. Elevate your Moncton game with CallHippo!
Quick and easy setup with smooth integration into your existing systems.

Expand globally with virtual Moncton phone numbers.

Take control with smart call routing, IVRs, and call queue management.

Stay informed with live call metrics and performance data.
Features of Moncton Virtual Number
Start your
Free Trial

today

CallHippo– Top Virtual Phone System Provider for Modern Businesses & Remote Teams.
Buy Numbers
Add Users
Start Calling
Start Free Trial
*The Platinum plan is available on annual subscription only
Frequently Asked Questions
Getting Moncton phone numbers can enhance your company's exposure in Moncton, New Brunswick, Canada. It enables you to develop a local presence, win client trust, and broaden your market reach in the Moncton area, ultimately enhancing the credibility and accessibility of your company.
Yes, you can port your Moncton phone number to CallHippo. Porting allows you to transfer your existing phone number to CallHippo's service, ensuring continuity while benefiting from their communication solutions.
Yes, you can choose your own Moncton phone number with CallHippo. CallHippo offers customizable phone numbers, allowing you to select a specific Moncton number that suits your preferences and business needs.
Integrating a virtual phone number in Moncton benefits businesses aiming to establish a local presence, enhance customer communication, and expand their reach. It allows for professional call management without physical location constraints, fostering growth and customer engagement in the Moncton area.