Get A Virtual Fredericton Phone Number
Obtain virtual Fredericton phone numbers effortlessly with CallHippo. Expand your business presence in Fredericton, New Brunswick, and enhance customer connections. Get started today for seamless communication!
Trusted By 4000+ Global Brands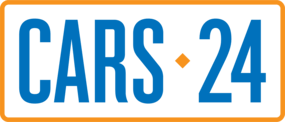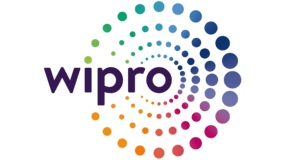 Get Fredericton Phone Numbers in Minutes
Unlock the power of Fredericton phone numbers effortlessly with CallHippo in under 3 minutes. Sign up, choose your number, and instantly make and receive calls. Experience seamless communication like never before!
Establish a presence in Fredericton local markets using Fredericton area codes.

Harness over 50+ cutting-edge features to enhance communication efficiency.

Maintain 24/7 accessibility for Fredericton connections.

Make effective strategy plans using CallHippo's live analytics.

Cultivate a strong and polished brand image in Fredericton.
How to Get Fredericton Phone Numbers From CallHippo? 
Step 1: Sign up with CallHippo.
Step 2: Choose Canada as your country.
Step 3: Select Fredericton as your city.
Step 4: Pick a local or toll-free Fredericton number.
Step 5: Configure your settings and add users.
Why Get Fredericton Phone Numbers From CallHippo? 
Get Fredericton phone numbers from CallHippo for unbeatable business communication in the heart of New Brunswick. Elevate your local presence and connect effortlessly with customers. Upgrade your telecom game today!
Effortlessly integrate into your existing systems with a fast and simple setup.

Extend your global reach using virtual Fredericton phone numbers.

Harness command over your calls through intelligent routing, IVRs, and queue management.

Stay updated with real-time call metrics and performance insights.
Features of Fredericton Virtual Number
Start your
Free Trial

today

CallHippo– Top Virtual Phone System Provider for Modern Businesses & Remote Teams.
Buy Numbers
Add Users
Start Calling
Start Free Trial
*The Platinum plan is available on annual subscription only
Frequently Asked Questions
Getting Fredericton virtual phone numbers will help you increase your company's presence in Fredericton, New Brunswick, without requiring a physical location. These numbers offer a local point of contact, improving accessibility and customer trust while allowing you to effectively connect to the local market.
Yes, you can move your Fredericton telephone number to CallHippo. While using CallHippo's services, porting enables you to preserve your existing phone number. For help with the porting process, you can contact CallHippo's customer service.
Yes, you can select your own CallHippo phone number in Fredericton. They offer flexible selection options in Canada's Fredericton, so you can choose one that best suits your preferences and professional demands.
Integrating a virtual phone number in Fredericton can benefit businesses and individuals. It offers a local presence, enhances communication, and provides flexibility, making it a valuable addition for anyone looking to establish a strong and accessible phone presence in the Fredericton area.