Get Grand Bank Virtual Phone Numbers
Join the ranks of successful businesses that have harnessed the power of global reach and local presence, all while saving costs and enjoying round-the-clock accessibility. With advanced features and unparalleled reliability, our Grand Bank phone numbers keep you connected and thriving in today's competitive landscape. Don't miss this opportunity to revolutionize your communication.
Trusted By 4000+ Global Brands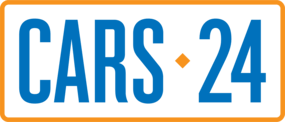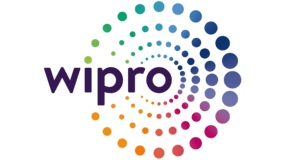 Get Grand Bank Virtual Number In Minutes
Bring your business to Newfoundland's Grand Bank with a virtual phone number from CallHippo. Get a local number with the right 832 area code and seamlessly connect with your customers. Here's how CallHippo can help!
Instantly establish a presence in Grand Bank and build trust

Seamlessly forward calls to any number or multiple numbers

Scale service easily as your customer base expands

Reliable service and great call quality for professional image
How to Get Grand Bank Phone Numbers From CallHippo?
Step 1: Sign up with CallHippo
Step 2: Choose Canada as your country
Step 3: Select Grand Bank as your city
Step 4: Pick a local or toll-free Grand Bank number
Step 5: Configure your settings, add users, and start making calls
Why Get Grand Bank Phone Numbers From CallHippo?
Ditch the expensive, complex phone systems – CallHippo's affordable pricing lets you deliver enterprise-level functionality. With CallHippo, projecting a local presence in Grand Bank is quick, easy, and budget-friendly. Customers enjoy a smooth calling experience thanks to our superior call quality. Intelligent call routing seamlessly handles departmental and route calls for faster first-call resolution. Sign up now to start driving calls from Newfoundland's Burin Peninsula!
Features of Grand Bank Virtual Number
Start your
Free Trial

today

CallHippo– Top Virtual Phone System Provider for Modern Businesses & Remote Teams.
Buy Numbers
Add Users
Start Calling
Start Free Trial
*The Platinum plan is available on annual subscription only
Frequently Asked Questions
Acquiring Grand Bank virtual phone numbers is a strategic move for businesses seeking to broaden their reach and enhance communication. These numbers not only project a local presence but also enable you to connect with Grand Bank's community effectively. Using virtual phone numbers establishes credibility and provides a convenient means for potential customers in Grand Bank.
Yes, you can effortlessly port your existing Grand Bank phone number to CallHippo. We understand the importance of preserving your current number. Our porting process is designed to be seamless, allowing you to access CallHippo's advanced features while retaining your familiar Grand Bank number.
Absolutely, you can select your preferred Grand Bank phone number with CallHippo. We offer diverse options, including local and toll-free numbers, allowing you to align your phone number choice with your branding and business objectives.
Integrating your Grand Bank phone number can be a game-changer for your business. It allows you to connect your virtual number with essential tools and systems, such as CRM platforms, enhancing your ability to efficiently manage customer interactions, data, and communication. This integration can lead to improved customer service, streamlined processes, and better insights into your business operations.