Get St. John's Virtual Phone Numbers
Experience the game-changing power of localized virtual numbers and stop missing out on St. John's customers. Local customers looking for businesses in the area code 709 will instantly recognize you as one of their own. See an immediate boost in engagement as calls from St. John's prospects skyrocket. Take the first step toward unlocking new potential today with a virtual phone number tailored for St. John's vibrant city.
Trusted By 4000+ Global Brands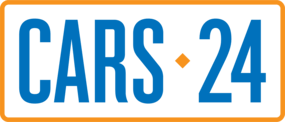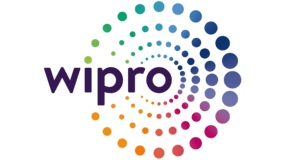 Get St. John's Virtual Number In Minutes
Bring your business to Newfoundland's capital with a St. John's phone number from CallHippo. Instantly establish a local presence in the St. John's area code 709 without the cost of additional physical phone lines. 
Use for sales, service, and HR – personalize routing by department

Local phone number builds trust and boosts engagement with St. John's customers

Superior call quality and reliability to make a professional impression

Affordable month-to-month pricing, no long-term contracts
How to Get St. John's Numbers From CallHippo?
Step 1: Sign up with CallHippo
Step 2: Choose Canada as your country
Step 3: Select St. John's as your city
Step 4: Pick a local or toll-free St. John's number
Step 5: Configure your settings and add users
Why Get St. John's Numbers From CallHippo?
With CallHippo, you get big business phone capabilities tailored for your customer base without the cost and complexity. Our easy setup provides St John's Newfoundland area code 709 numbers and lets you route calls intelligently by the department with our advanced call-handling features. Keep costs low and flexibility high with our affordable pricing. Our highest network uptime keeps your business available around the clock. Friendly support means help is one call away.
Features of St. John's Virtual Number
Start your
Free Trial

today

CallHippo– Top Virtual Phone System Provider for Modern Businesses & Remote Teams.
Buy Numbers
Add Users
Start Calling
Start Free Trial
*The Platinum plan is available on annual subscription only
Frequently Asked Questions
St. John's virtual phone numbers are your gateway to establishing a local presence and credibility in this vibrant city. St. John's phone numbers enable you to connect with residents and businesses effortlessly. By having a local number, you build trust and make it convenient for potential customers to reach you, which can be pivotal for growing your business in this area.
Yes, you can port your existing St. John's phone number to CallHippo. We understand the importance of retaining your familiar number. Our porting process is designed to be hassle-free, allowing you to benefit from CallHippo's features while keeping your current St. John's number intact.
Yes, you can select your preferred St. John's phone number with CallHippo. We offer a variety of options, including local and toll-free numbers. This lets you align your phone number choice with your branding strategy and business goals.
While not mandatory, integrating your virtual phone number in St. John's can significantly enhance your business operations. Integration empowers you to connect your virtual number with other tools and systems, such as CRM platforms, ensuring a more efficient and organized approach to managing customer interactions, data, and communication. This can be a game-changer for businesses looking to streamline their processes and provide better customer service.