Get Hamilton Virtual Phone Numbers
Expand your reach in Hamilton with a local virtual phone number. Establish a trusted business presence across the region. Improve customer service and boost sales by connecting professionally with a Hamilton number and eliminate long-distance charges for customers calling you. Enjoy 24/7 unparalleled support and a 99.9% uptime guarantee. Stand out from competitors with a Hamilton phone number from CallHippo. Get started connecting better with customers across Hamilton today!
Trusted By 4000+ Global Brands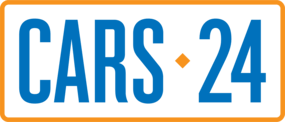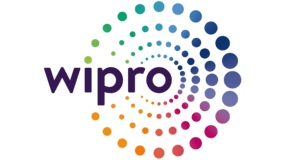 Get Hamilton Virtual Number In Minutes
With CallHippo, you can have a Hamilton phone number configured for your business in just a few clicks. Within minutes, you can establish your local presence across the region. Here's how simple it is:
Choose your preferred Hamilton Ontario, area code and get a local number

Add users and forward calls to your existing business phones or mobiles

Set up call flows like voicemail, call routing, and IVR

Manage everything online through a user-friendly dashboard
How to Get Hamilton Numbers From CallHippo?
Step 1: Sign up with CallHippo
Step 2: Choose Canada as your country
Step 3: Select Hamilton as your city
Step 4: Pick a local or toll-free Hamilton number
Step 5: Configure your settings and add users
Why Get Hamilton Numbers From CallHippo?
Get your 289 phone number from CallHippo for optimal connectivity across the region. We provide dedicated local numbers with your preferred area code to establish a trusted presence. Our state-of-the-art network routes call seamlessly, while our easy-to-use dashboard simplifies setup and management. You'll also benefit from competitive pricing with no hidden charges, robust analytics to optimize sales, and 24/7 expert support.
Features of  Hamilton Virtual Number
Start your
Free Trial

today

CallHippo– Top Virtual Phone System Provider for Modern Businesses & Remote Teams.
Buy Numbers
Add Users
Start Calling
Start Free Trial
Ideal for Bulk Calling for Sales, Support and Call Center Teams
Ideal for Businesses to support their Customers and not for Bulk Calling
Frequently Asked Questions
Acquiring Hamilton's virtual phone numbers offers several advantages. It enables you to establish a local presence in Hamilton, building trust and familiarity with your customers in the area. Additionally, it enables cost-effective and convenient communication, enhancing customer interactions and boosting your business's credibility and sales in the region.
Yes, you can! CallHippo provides the option to port your existing Hamilton phone number to their platform. This means you can retain your current phone number while benefiting from CallHippo's advanced virtual phone system features.
Yes! CallHippo offers the flexibility to select your preferred Hamilton phone number. You can choose from available options to ensure that your virtual phone number aligns with your business needs and branding.
While it's not mandatory, it is highly recommended to integrate the virtual phone number into your Hamilton operations. This integration offers benefits such as enhanced efficiency, improved customer service, and streamlined business processes.