Get Niagara Falls Virtual Phone Numbers
Connect and engage with more customers in Niagara Falls with a virtual local number. Provide callers with an affordable, familiar local option to contact your business and build meaningful connections with customers across Niagara Falls' diverse neighborhoods. Gain insights into caller behavior from built-in analytics. Stop letting location limit your business – go virtual across Niagara Falls today. Take the first step toward growing your customer base across the region.
Trusted By 4000+ Global Brands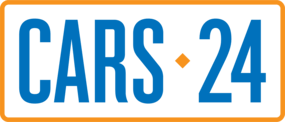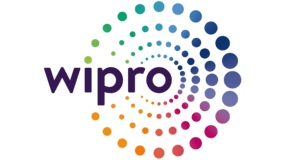 Get Niagara Falls Virtual Number In Minutes
Acquiring a Niagara Falls virtual number through CallHippo is a swift process, allowing you to establish a local presence effortlessly. Get 289 phone numbers and experience the following advantages. 
Quickly establish a local presence with a Niagara Falls virtual number from CallHippo

Enjoy professional image projection through IVR and call queues

Effortlessly forward calls to your existing phones without additional equipment

Boost productivity by integrating with over 100 third-party applications
How to Get Niagara Falls Phone Numbers From CallHippo?
Step 1: Sign up with CallHippo
Step 2: Choose Canada as your country
Step 3: Select Niagara Falls as your city
Step 4: Pick a local or toll-free Niagara Falls number
Step 5: Configure your settings, add users, and start making calls
Why Get Niagara Falls Phone Numbers From CallHippo?
CallHippo empowers businesses to project professionalism, build trust with a local touch, and excel in customer engagement through features like IVR and seamless call management. With our integration capabilities, scalability options, and cost-effective solutions, CallHippo is the ideal partner for businesses seeking to thrive in Niagara Falls' dynamic market. Choose CallHippo to unlock your business's full potential in this vibrant region.
Features of  Niagara Falls Virtual Number
Start your
Free Trial

today

CallHippo– Top Virtual Phone System Provider for Modern Businesses & Remote Teams.
Buy Numbers
Add Users
Start Calling
Start Free Trial
Ideal for Bulk Calling for Sales, Support and Call Center Teams
Ideal for Businesses to support their Customers and not for Bulk Calling
Frequently Asked Questions
Acquiring Niagara Falls virtual phone numbers is crucial to establish a strong local presence in this bustling tourism market. With a Niagara Falls area code phone number, you can connect with more customers, project professionalism, and eliminate long-distance charges for travelers, enhancing your business's success year-round.
Absolutely! You can seamlessly port your existing Niagara phone number to CallHippo. Keep your familiar Niagara Falls area code while benefiting from CallHippo's advanced virtual phone system features, and let our team handle the porting process.
Yes, you have the freedom to select your preferred Niagara Falls phone number, including the specific Niagara Falls area code you desire. Sign up with CallHippo today to choose your own Niagara phone number.
Integrating your virtual phone number in the Niagara Falls region offers several advantages. It enables you to create a synchronized environment for your business, ensuring that communication flows seamlessly. This can lead to improved customer service, more effective local marketing campaigns, and better insights into your Niagara Falls customer base.