Get Virtual Charlottetown Phone Numbers
Get virtual Charlottetown phone numbers from CallHippo for an innovative edge. Elevate customer experience with AI-powered call analytics, customizable call routing, and 50+ advanced features. Optimize your business's efficiency while maintaining a personal touch.
Trusted By 4000+ Global Brands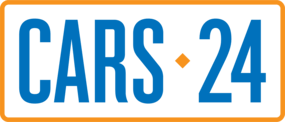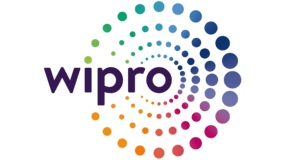 Get Started With Charlottetown Phone Numbers In Less Than 3 Minutes
To use CallHippo's Charlottetown phone numbers swiftly, visit their website, sign up for an account, select the 902 area code, customize your number preferences, and activate it instantly. Benefit from advanced features and seamless integration for effective communication management.
Build trust with locals with Charlottetown phone numbers.

Avoid physical office expenses and reduce operational costs.

Operate from anywhere and stay available 24/7.

Adapt easily to business growth with Charlottetown phone numbers.

Use analytics to make informed business decisions.
How to Get Charlottetown Phone Numbers From CallHippo?
Step 1: Sign up with CallHippo.

Step 2: Choose Canada as your country.

Step 3: Select Charlottetown as your city.

Step 4: Pick a 902 phone number.

Step 5: Configure your settings and add users.
Why Get Charlottetown Phone Numbers From CallHippo?
Charlottetown phone numbers from CallHippo provide local credibility, cost-efficiency, geographic flexibility, scalability, and data-driven insights for effective business communication, enhancing your overall operations.
Set up automated greetings and call routing for a professional image.

Attract global clients while maintaining local Charlottetown connections.

Ensure uninterrupted communication during emergencies or office relocations.

Instant activation and user-friendly interface for quick integration.
Features of 
Charlottetown

Virtual Number
Start your
Free Trial

today

CallHippo– Top Virtual Phone System Provider for Modern Businesses & Remote Teams.
Buy Numbers
Add Users
Start Calling
Start Free Trial
Ideal for Bulk Calling for Sales, Support and Call Center Teams
Ideal for Businesses to support their Customers and not for Bulk Calling
Frequently Asked Questions
Charlottetown phone numbers are your bridge to credibility and growth. They foster local trust, grant cost-effective accessibility, and offer scalability. With the power of analytics and a virtual receptionist, they propel your business forward, connecting you with Charlottetown and widening global opportunities for success.
Yes, you can seamlessly port your existing Charlottetown phone number to CallHippo. Our user-friendly porting process ensures minimal downtime, allowing you to retain your established local number while benefiting from CallHippo's advanced features and exceptional service.
Yes, with CallHippo, you can select your own unique Charlottetown phone number. Choose from available options and even customize it to align with your brand or business preferences. It empowers you to make a distinctive impression on your customers in Charlottetown.
Integrating a virtual phone number in Charlottetown isn't mandatory, but it's highly beneficial. It establishes local trust, enhances accessibility, and offers cost-effective solutions for businesses aiming to connect with the community and expand their presence in the area.