Get Virtual Summerside Phone Numbers
Get Summerside phone numbers from CallHippo to unlock dynamic features like voice transcription and sentiment analysis, enhancing customer interactions. Scale your business efficiently and gain deeper insights into your client's needs. Let your ROI speak for itself!
Trusted By 4000+ Global Brands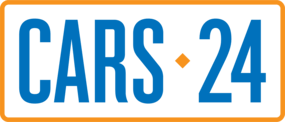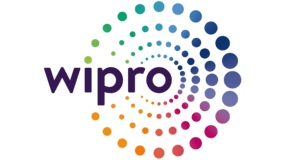 Get Started With Summerside Phone Numbers In Minutes
Jumpstart your business with virtual Summerside phone numbers with CallHippo. Sign up effortlessly in under 3 minutes. No complex setups needed. Seamlessly integrate with existing systems and enjoy instant scalability, empowering your enterprise for exponential growth.
Implement advanced call routing features for efficient call management.

Safeguard personal contact information by using 902 area code numbers for business.

Access insightful call data for performance analysis, allowing for data-driven decision-making.

Use CallHippo's real-time analytics to enhance your strategies with precision.

Enhance your business's image by using a dedicated 902 phone number.
How to Get Summerside Phone Numbers From CallHippo?
Step 1: Sign up with CallHippo.

Step 2: Choose Canada as your country.

Step 3: Select Summerside as your city.

Step 4: Pick a 902 area code Summerside number.

Step 5: Configure your settings and add users.
Why Get Summerside Phone Numbers From CallHippo?
Get Summerside phone numbers from CallHippo for unbeatable convenience, advanced features, and cost-effectiveness. Elevate your business communication, ensuring seamless local and international outreach.
Ensure uninterrupted communication, even during unforeseen events.

Customize call forwarding and routing rules during business hours or specific requirements.

Enhance the brand's image with professional Summerside phone numbers.

Utilize call analytics to gain valuable insights into customer preferences.
Features of 
Summerside

 

Virtual Number
Start your
Free Trial

today

CallHippo– Top Virtual Phone System Provider for Modern Businesses & Remote Teams.
Buy Numbers
Add Users
Start Calling
Start Free Trial
Ideal for Bulk Calling for Sales, Support and Call Center Teams
Ideal for Businesses to support their Customers and not for Bulk Calling
Frequently Asked Questions
Obtain Summerside virtual numbers to create a reliable local presence and build community confidence. Reduce long-distance expenses, have access to complex call management tools, and guarantee business continuity. Boost professionalism and efficiency by gaining valuable insight from call analytics while maintaining the privacy of your staff and clients.
Yes, CallHippo offers hassle-free number porting services, enabling you to seamlessly transfer your Summerside phone number. Retain your existing number, benefit from advanced features, and experience the cost-effectiveness of services without disrupting your business communication.
Yes, CallHippo allows you to select your preferred Summerside phone number from available options, giving you the flexibility to choose a number that aligns with your business branding and objectives. Personalize your business identity and establish a stronger local connection effortlessly, enhancing customer trust and recognition.
Integrating a virtual phone number in Summerside is essential for seamless customer engagement. It fosters a local connection, increases accessibility, and amplifies professional credibility. With advanced call management features and data analytics, it ensures streamlined operations, effective communication, and an edge over competitors.