Get Quebec City Phone Numbers
Get Quebec City Virtual Phone Numbers to engage with the local community and enhance productivity. Harness CallHippo's extensive array of 50+ call management tools. Bid farewell to infrastructure costs and enjoy low international calling rates and maintenance expenses.
Trusted By 4000+ Global Brands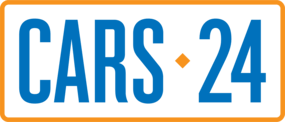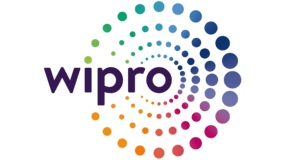 Get Started With Quebec Virtual Numbers In Less Than 3 Minutes
You can initiate your CallHippo experience within a mere 3 minutes! Sort the entire process, including signing up, choosing your number, and getting the green light. Moreover, there's no requirement for extra equipment, specialized knowledge, or any specific paperwork.
Maximize business communication with 50+ cutting-edge features.

Harness the untapped potential of regional markets using 579 area codes. 

Stay reachable to your Quebec contacts 24/7, no matter where you are. 

Employ CallHippo's live analytics to elevate your tactics with utmost accuracy.

Cultivate a robust brand image within Quebec's local markets.
How to Get Virtual Quebec City Phone Numbers From CallHippo?
Step 1: Sign up with CallHippo.
Step 2: Choose Canada as your country.
Step 3: Select Quebec as your city.
Step 4: Pick a  579 area code Quebec number.
Step 5: Configure your settings and add users.
Why Get Quebec City Virtual Phone Number From CallHippo?
CallHippo stands as the premier virtual phone number provider in Quebec City, offering unparalleled benefits that set it apart from all other VoIP service providers.
Affordable plans designed to meet the needs of businesses of every scale.

Guaranteed global connectivity, ensuring smooth cross-border communication.

Unlock 50+ advanced features to boost productivity and stay competitive.

99.9% system uptime commitment assures constant connectivity.
Features of  Quebec City Virtual Number
Start your
Free Trial

today

CallHippo– Top Virtual Phone System Provider for Modern Businesses & Remote Teams.
Buy Numbers
Add Users
Start Calling
Start Free Trial
Ideal for Bulk Calling for Sales, Support and Call Center Teams
Ideal for Businesses to support their Customers and not for Bulk Calling
Frequently Asked Questions
Optimize your business reach with CallHippo's Quebec City virtual phone numbers. Connect with local customers easily to promote accessibility and trust. Utilise low-cost plans, effective call management, and a simple setup to increase your presence in Quebec City. With CallHippo, you can easily increase customer engagement, boost your brand reputation, and enhance your market reach.
Yes, you can seamlessly port your Quebec City phone number to CallHippo. Enjoy the convenience of retaining your existing number while taking advantage of CallHippo's first-rate services. Switch today for a seamless transition and improved communication.
Yes, with CallHippo, you can select your preferred Quebec City phone number. Enjoy full customization and local presence for your business. Make a smart choice today for seamless communication in Quebec City.
CallHippo's integration of a virtual phone number for Quebec City improves communication and improves accessibility. It assures uninterrupted interaction and increases client engagement, making it ideal for organizations looking to develop a local presence.