Get Montreal Phone Numbers
Get a Montreal phone number from CallHippo for a local presence that boosts business in Canada's vibrant city. Enjoy seamless communication, enhance customer trust, and expand your reach with our cost-effective and flexible virtual phone solutions.
Trusted By 4000+ Global Brands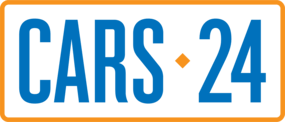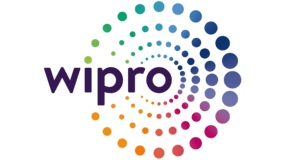 Get Started With Virtual Montreal Phone Numbers In Less Than 3 Minutes
CallHippo makes it simple to get started with Montreal phone numbers! In less than 3 minutes, you can sign up, select the plan you want, and activate it. Get ready to connect and expand your business effortlessly.
Establish a local presence with Montreal phone numbers and build strong customer relationships.

Scale your operations with ease. Stay available 24/7 for customers. 

Connect with international clients with Montreal phone numbers.

Reduce communication costs with affordable plans and virtual capabilities.

 Offer excellent customer support with call recording and IVR menus, improving service quality.
How to Get Montreal Phone Numbers From CallHippo?
Step 1: Sign up with CallHippo.
Step 2: Choose Canada as your country.
Step 3: Select Montreal as your city.
Step 4: Pick a 514 area code Montreal number.
Step 5: Configure your settings and add users.
Why Get Montreal Phone Numbers From CallHippo?
Elevate your business with CallHippo's Montreal phone numbers. Boost customer trust, enhance communication, and expand your reach in Canada's dynamic city – all with ease.
Manage calls, messages, and teams efficiently with CallHippo's user-friendly interface.

Boost engagement with  Montreal phone numbers in the local market.

Save on international call charges and enjoy 50+ advanced features.

Easily add or remove lines to adapt to your business expansion without hassle.
Features of  Montreal Virtual Number
Start your
Free Trial

today

CallHippo– Top Virtual Phone System Provider for Modern Businesses & Remote Teams.
Buy Numbers
Add Users
Start Calling
Start Free Trial
Ideal for Bulk Calling for Sales, Support and Call Center Teams
Ideal for Businesses to support their Customers and not for Bulk Calling
Frequently Asked Questions
Obtaining Montreal virtual phone numbers from CallHippo is a calculated step to have a significant local presence in this booming Canadian market. Gain from CallHippo's affordable and customizable solutions to increase client trust, improve accessibility, and streamline communication.
Yes, you can seamlessly transfer your Montreal phone number to CallHippo. You can make use of our modern virtual phone services while keeping your existing phone number owing to our user-friendly method. Enhance your business communication without the hassle of changing numbers, boosting convenience.
Yes, you are free to select a specific Montreal phone number with CallHippo. Choose from a wide range of available options to give a personalized, local presence. This adaptability gives you the ability to build a solid relationship with your clients in the dynamic city of Montreal.
Businesses seeking to develop a local presence, enhance client accessibility, and cultivate trust are required to integrate a virtual phone number in Montreal. It stimulates growth, improves communication, and gives businesses an edge in the growing Canadian market.