Get A Virtual Phone Number For Baltimore
With CallHippo you can buy a Baltimore virtual phone number in less than 3 minutes from anywhere in the world. When you make outgoing calls your Baltimore virtual phone number will be displayed to your customers. You can receive incoming calls by forwarding your phone number or through our app. Sign Up Now!
Trusted By 4000+ Global Brands
Get A Virtual Number For Baltimore In Less Than 3 Minutes
Stay Connected All The Time With Baltimore Virtual Phone Number
Baltimore is the largest city in the U.S. state of Maryland, and one of the 30 most populous cities in the United States. This city has been a major manufacturing center along with being the second-largest seaport in the Mid-Atlantic. For businesses, be it on a small scale or a large one, Baltimore is a city that opens a door to a population of 2.8 million citizens.
In fact, the rapidly growing tech center in Baltimore is attracting more and more businesses to invest in the city. Thus, there are equal opportunities for small as well as large scale companies to set up here.
To setup in Baltimore, the safest option for small-scale businesses are the trending technologies: Virtual Phones system with which they can establish a local presence virtually without emptying their pockets while the large-scale companies can use these Baltimore Virtual Phone Number to set up their call center for an effective communication system for internal as well as external use.
Amongst the abundant benefits of using Baltimore local phone number, the thing that needs the top shelf is that virtual numbers make your working system flawless and efficient. The interactions become smooth and friendly with stupendous features that it comes with:
Call Forwarding, using which you can forward the calls to your seniors to handle the calls that need their immediate attention.
Every department can have their own Baltimore Phone number.
Using the call recording feature, the teams can ensure that all the data shared by their customers is not lost and can be matched later on.
Using on-hold music, you can ensure that the client is not getting bored when he is in the queue or on hold.
Conference calls can help your team manage calls where the presence of more than one person is required.
Whenever you are unavailable, your client can easily leave a message for you in the voicemail, without feeling ignored.
Using the call analytics features, the performance of every call can be traced, including the ones that got missed or went attended for some reason. This can drastically help the managers understand where they are lagging behind. Moreover, they can also analyze the performance of their employees.
Buy Local Phone Number in Baltimore from CallHippo to port your Baltimore local phone number whenever required without changing the existing Baltimore Phone number with which you have already started getting recognition.
These features provided by CallHippo with Baltimore Toll-free Number improve the quality of your calls, interaction systems and at the same time assist you to ensure that everything runs smoothly to boost the performance of the company and its employees.
So, if you're considering buying these Virtual Phone Number for your business, you should read its usage benefits to clear any doubts you may have:
To set up Baltimore Business Phone Number, you don't need to purchase any additional hardware. You can use it with your existing phone.
You can add features like call forwarding, SMS notifications, and email notifications to your Baltimore local phone number.
Customize your settings in the Baltimore Virtual Phone Number and enjoy greater conferencing capabilities.
Get Virtual Phone Number In Baltimore to enjoy low-cost calls.
Assign a Baltimore Phone number to a cell phone and computer, so you will be available everywhere and everytime.
Buy Local Phone Number in Baltimore to enjoy simplified remote working and geographic flexibility.
Get Virtual Phone Number In Baltimore to enjoy ring groups, so that when you dial the virtual phone number of a ring group, every member will be called in a preset order.
Attach audio files to emails using US Phone Number.
Avoid busy signals on Baltimore Virtual Phone Number. The forwarded call can easily reach a phone number even if already being used.
Program your Baltimore Toll-free Number to enable customers to reach out to you for free.
Eliminate barriers associated with time zones with Baltimore Business Phone Number.
Don't you agree now that if you buy Local Phone Number in Baltimore, there won't be any chance of missing the opportunity in any way! Rather, it will give you a premise to expand and get recognition with ease.
How It Works
Get Your Business Virtual Number For Baltimore
Drive your business on global level with virtual number.
Set Up The Number Of Users
Add multiple no. of users as per the needs.
Start Making Calls
Setup your phone system in less than 3 minutes and start calling.
Get Your Virtual Number For Baltimore
Select The Country (Baltimore)
Choose the city/state for the required number.
Select Local Number Or Toll Free Number
Give your Business a unique Identity by Baltimore virtual phone number.
Get Your Own Virtual Phone Number
Get your virtual phone number For Baltimorestarting at just $6.
Your Very Own Support Center In Less Than 3 Minutes
Set Up A Support Center For Your Clients In Baltimore Easily In A Few Steps
A Baltimore Virtual Phone Number brings down the operational costs for small companies largely. In fact, it boosts the efficiency in the working scheme of the company. There are various other benefits of having Baltimore Phone number for a company.
As the Baltimore Virtual Phone Number is convenient to procure, the companies neither have to invest their time nor money for these numbers. Believe it or not but you will need only 3-minutes for availing the Baltimore local phone number. You can even name the Baltimore Phone number in order to distinguish one from the other. You can get Virtual Phone Number In Baltimore at an affordable price of just $6.
Set up your support center with these simple steps that will take 3-minutes of your time:
Get Virtual Phone Number In Baltimore by selecting the country (United States) before you choose the Baltimore Toll-free Number.
Choose the city (Baltimore)/state for the required virtual phone numbers.
Select local or toll-free to get Virtual Phone Number In Baltimore.
Add multiple no. of users in your Baltimore Phone number as per the needs.
Give your business a unique identity with a toll free and local virtual phone number for Baltimore starting at just $6.
In less than 3 minutes, you're done with the setup of your virtual phone systems. Now, you can just start calling!
So, why wait? Get your own virtual number for business now!
Top 3 Call Monitoring Software
1. CallHippo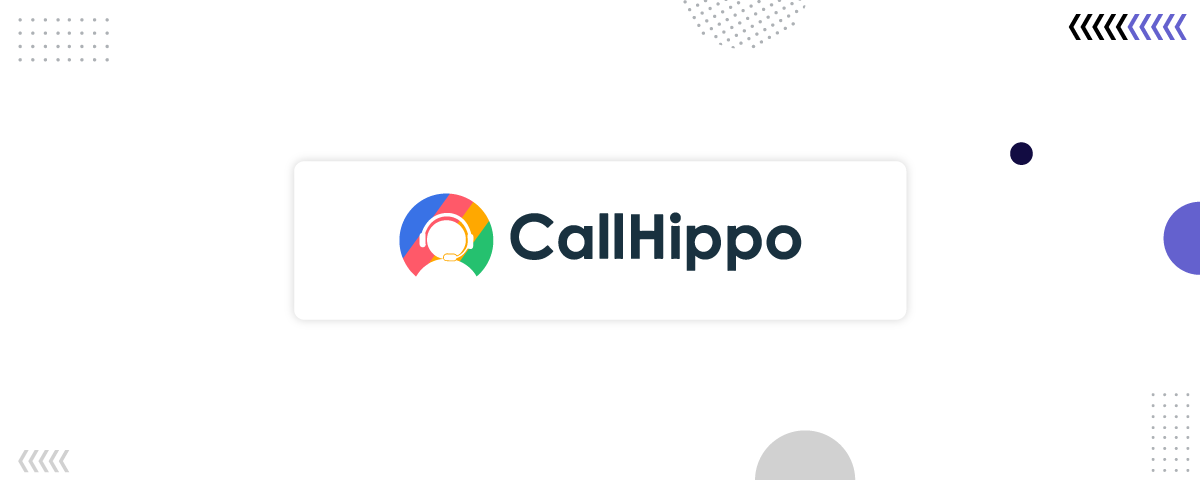 CallHippo is one of the best VoIP service providers with robust call monitoring features. Whether you want to monitor calls in real time or barge into a live call, CallHippo allows you to do it all. This can help you improve your agent's performance while enhancing the customer experience. 
Features of CallHippo
Live call monitoring

Call whispering

Call barging

Call recording

Voicemail

Skill-based call routing

Feedback for calls

Intelligent reports and analytics

Automatic machine detection
CallHippo Pros
Proactive customer support

In-depth analytics to help you understand your customers

Helps avoid FDCPA violations and the use of abusive language from either party

Offers better value for money than other call monitoring systems on this list
CallHippo Cons
The mobile app needs to be more robust

The user interface could be improved

Sometimes connections during calls get lagged 

Setting up voicemail is quite difficult
CallHippo Pricing
CallHippo has four plans.
Basic: $0 per month

Bronze: $16 per user per month

Silver: $24 per user per month

Platinum: $40 per user per month
2. TalkDesk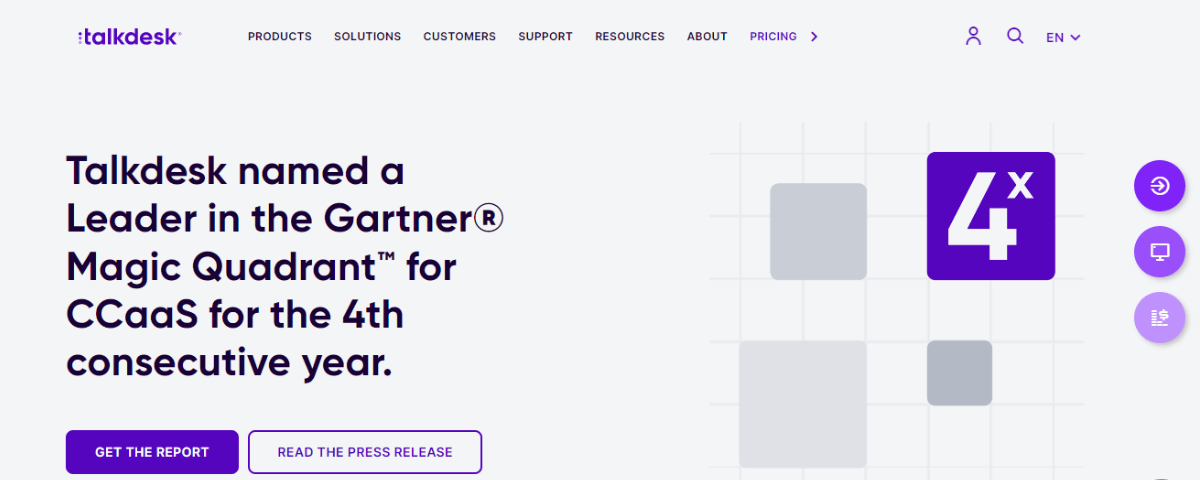 TalkDesk is another leading call monitoring software that empowers you to deliver a better customer experience. It allows you to monitor and check the quality of calls of all your support agents. Managers can see the ongoing calls from their "Live Calls" dashboard and barge in on them if required. 
Features of TalkDesk
Voice engagement

Studio and routing

Real-time dashboards

Knowledge management

Business intelligence

Virtual agent

AI trainer

Quality management

Screen recording

Customer experience analytics
TalkDesk Pros
Robust AI features like agent assistance and virtual agent

Even the basic plan comes with comprehensive voice capabilities

Supports a wide range of third-party integrations

Provides agents with step-by-step guidance via Smart Scripts
TalkDesk Cons
The mobile app is only available on premium plans.

AI-powered features are way too advanced for small and mid-range businesses.

It is more expensive than other call monitoring software on this list.

Customers report call drops, and quality issues are quite common.
TalkDesk Pricing
TalkDesk has four plans. 
CX Cloud Essentials:

$75 per user per month

CX Cloud Elevate:

$95 per user per month

CX Cloud Elite:

$125 per user per month

Experience Clouds:

Quote on request
3. Zoho Desk

Zoho Desk is a powerful phone system that comes with call monitoring capabilities. It has extensive ticket management features that are perfect for businesses receiving a high volume of daily queries. The dashboard provides a comprehensive view of agent activity, including response rates, ticket traffic, and customer sentiments.

Features of Zoho Desk
Agent collision detection

Contextual AI

Response editor

Omnichannel communication management

Sentiment analysis

Embeddable self-service

Work modes

Custom workflows
Zoho Desk Pros
Integrates seamlessly with other Zoho products

Affordable per-user pricing

Comes with a 15-day free trial to test the product

Robust analytics and reporting
Zoho Desk Cons
Complex to set up and customize

Does not have a desktop application

Has a high learning curve

Lack of customization options in the lower subscription tiers
Zoho Desk Pricing
Zoho Desk has three plans. 
Express

: $7 per user per month

Standard

: $12 per user per month

Professional

: $20 per user per month
Enterprise: $35 per user per month
Frequently Asked Question
Why should you get baltimore virtual phone number?
Baltimore local phone numbers can really do wonders for your business. They use IP telephony means you don't have to worry about setting up traditional telephone lines. They come with great Voice quality and above everything are affordable to use.
How to buy local phone number in baltimore?
Get Virtual Phone Number In Baltimore from CallHippo, this will prove to be one of your best decisions. We will set your call center in less than 3 minutes.
Just follow these simple steps:
Sign up with CallHippo
Log in with a username and password and this will take you to the dashboard.
Assign the name you want to your Baltimore phone number.
Click on Add Number select the United States as the country, you can filter the numbers as per your choice and select a number from number pool.
Make a payment.
Do I need to integrate baltimore toll-free number?
Yes, you need to integrate Baltimore Business Phone Number with CRM. The process is very simple. By integrating our calling system, you can make and receive calls from the CRM itself.
Why should you use CallHippo to buy local phone number in baltimore?
Baltimore Business Phone Number comes with plenty of extra features besides just making and receiving calls. The voice clarity is extremely good and the support team is available 24/7 to help you in case of any trouble.