Get Fort Smith Virtual Phone Numbers
Buy Fort Smith phone numbers to connect with the local audience and boost efficiency– make the best use of CallHippo's 50+ call management features. Bid farewell to the burden of infrastructure expenses, enjoy reduced international calling costs, and minimize maintenance expenditures.
Trusted By 4000+ Global Brands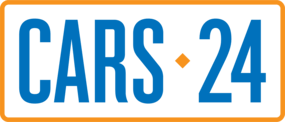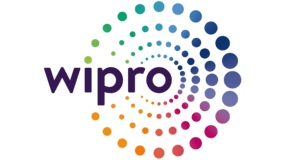 Get a Fort Smith Phone Number In Minutes
You can kickstart your CallHippo journey in just 3 minutes! This covers everything from registration and number selection to approval. Plus, there's no need for additional hardware, technical expertise, or any specific documents.
Optimize your business communication with over 50 advanced features.

Be accessible to Fort Smith connections 24/7– regardless of your location.

Tap into Fort Smith's local markets with familiar 479 area code numbers.

Use CallHippo's real-time analytics to enhance your strategies with precision.

Nurture a professional brand presence within Fort Smith's local markets.
How to Get Fort Smith Numbers From CallHippo?
Step 1: Sign up with CallHippo.
Step 2: Choose the US as your country.
Step 3: Select Fort Smith as your city.
Step 4: Pick a local, toll-free, or Fort Smith cell phone number.
Step 5: Configure your settings and add users.
Why Get Fort Smith Numbers From CallHippo?
CallHippo is the top Fort Smith phone numbers provider in today's VoIP market– delivering a comprehensive array of advantages unmatched by any other VoIP service provider.
Affordable plans starting from $0– catering to businesses of all sizes.

Global network ensures seamless communication across borders.

Exceptional 99.9% system uptime guarantees uninterrupted connectivity.

50+ advanced features for enhanced productivity and competitiveness.
Features of Fort Smith Virtual Number
Start your
Free Trial

today

CallHippo– Top Virtual Phone System Provider for Modern Businesses & Remote Teams.
Buy Numbers
Add Users
Start Calling
Start Free Trial
Ideal for Bulk Calling for Sales, Support and Call Center Teams
Ideal for Businesses to support their Customers and not for Bulk Calling
Frequently Asked Questions
Getting Fort Smith virtual phone numbers offers numerous advantages. The 479 phone numbers are cost-effective and allow you to establish a local presence in Fort Smith, USA, which can boost your business's credibility among local customers. You can also use these numbers to create a local connection and provide better customer support to Fort Smith residents.
Yes, you can port your existing Fort Smith phone number to CallHippo. We offer number portability services that allow you to retain your current phone number while enjoying the benefits of CallHippo's virtual phone system. This seamless transition ensures that you can continue using your established number without any disruption.
The cost of a Fort Smith virtual number can vary depending on the service provider and specific features you require. At CallHippo, we offer four flexible pricing plans, including a free plan. To get an accurate quote, it's best to visit CallHippo's website or contact our sales team for detailed pricing information.
CallHippo provides the flexibility to choose your own Fort Smith phone number. You can select from a range of available local numbers that best suits your business needs. This level of customization allows you to pick a memorable 479 phone number that aligns with your brand and local presence.