Get Yellowknife Virtual Phone Numbers
Unlock the true potential of your business with Yellowknife Virtual Numbers. Seamlessly expand your reach and establish a stronger presence in global markets without the hassle of physical locations. Experience the freedom to connect with customers worldwide, fostering meaningful relationships that transcend borders. Elevate your communication strategy with 867 phone numbers and pave the way for sustainable growth and enhanced customer satisfaction.
Trusted By 4000+ Global Brands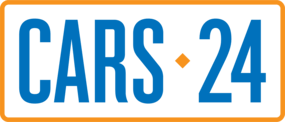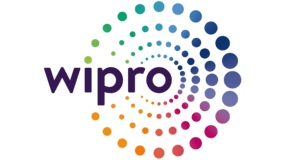 Get Yellowknife Phone Numbers in Minutes
Expanding to new markets can be expensive. However, with CallHippo's Yellowknife phone numbers, you can easily set up business communications without any physical presence in the area. Here's how CallHippo can help.  
Secure and reliable communication infrastructure

Comprehensive analytics for informed decision-making

Customizable features tailored to your requirements

Flexible number management for dynamic operations
How to Get Yellowknife Numbers From CallHippo?
Step 1: Sign up with CallHippo

Step 2: Choose Canada as your country

Step 3: Select Yellowknife as your city or 867 area code

Step 4: Pick a local or toll-free number. You can also choose Yellowknife phone numbers by name

Step 5: Configure your settings and add users
Why Get Yellowknife Phone Numbers From CallHippo?
Forget the expensive and restrictive contracts of traditional providers. With CallHippo's Yellowknife numbers, you get innovative call management features tailored for today's agile business. Easy setup, total flexibility, and clear local presence – we handle the business communications so you can focus on growing within the Yellowknife market. Leverage our advanced telephony system with 50+ features. Join the future with virtual numbers designed to make your customers' lives easier while you scale your business.
Features of  Yellowknife Virtual Number
Start your
Free Trial

today

CallHippo– Top Virtual Phone System Provider for Modern Businesses & Remote Teams.
Buy Numbers
Add Users
Start Calling
Start Free Trial
Ideal for Bulk Calling for Sales, Support and Call Center Teams
Ideal for Businesses to support their Customers and not for Bulk Calling
Frequently Asked Questions
Yellowknife phone numbers are an effective way to establish a local presence, enabling businesses to connect with customers in the area. 867 phone numbers are cost-effective, helping to reduce long-distance charges while offering affordable calling rates. Moreover, these 867 area code virtual numbers can be accessed from anywhere with an internet connection, providing seamless communication management even on the go.
Absolutely, CallHippo does facilitate number porting, allowing you to seamlessly transfer your existing Yellowknife phone number to their services. To ensure uninterrupted services during the porting process, reach out to their dedicated team for guidance and support. This can help streamline the process and address any concerns or queries you may have.
Certainly, CallHippo provides the option to select a specific Yellowknife phone number that aligns with your business preferences. This allows you to choose a number that is easy to remember for your customers, potentially contributing to enhanced brand recognition and recall.
Integrating a virtual phone number in Yellowknife may not be necessary, depending on your specific requirements. However, integration can be helpful if you want to streamline your business communications and manage your virtual phone system more efficiently. Integrations can help synchronize your virtual phone system with other tools or software that you use for customer relationship management, sales, or marketing.