Get Hay River Virtual Phone Numbers
Break geographical barriers effortlessly with our Hay River virtual numbers. Establish a local presence, enhance customer engagement, and reduce international calling costs. Seamlessly integrate CallHippo with your existing systems and create automated workflows to unlock limitless growth opportunities. With our easy setup process and 24/7 customer support, getting started is simple and hassle-free. Experience the ease of global expansion with Hay River virtual numbers.
Trusted By 4000+ Global Brands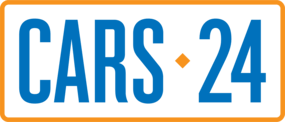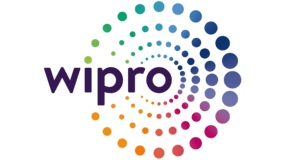 Get Hay River Virtual Number In Minutes
Expand your business in Hay River effortlessly with CallHippo. Get Hay River 874 area code phone numbers in just a few minutes and start calling your customers with local phone numbers. Here's how you can benefit from CallHippo.
Advanced call routing for optimized communication flow

Compliance with industry standards and regulations

Real-time monitoring for enhanced performance tracking

Seamless synchronization with 100+ third-party apps
How to Get Hay River Numbers From CallHippo?
Step 1: Sign up with CallHippo
Step 2: Choose Canada as your country
Step 3: Select Hay River as your city
Step 4: Pick a local or toll-free Hay River number
Step 5: Configure your settings and add users
Why Get Hay River Numbers From CallHippo?
Skip the contracts and commitments and enjoy flexible call management tailored for today's agile business needs. With a simple setup, clear local presence, and innovative features, our Hay River numbers allow you to focus on growing your business in the region, not wrestling with your phone system. Leave outdated options behind. CallHippo virtual numbers provide the technology and freedom to efficiently scale your operations exactly where your customers are – like Hay River.
Features of  Hay River Virtual Number
Start your
Free Trial

today

CallHippo– Top Virtual Phone System Provider for Modern Businesses & Remote Teams.
Buy Numbers
Add Users
Start Calling
Start Free Trial
Ideal for Bulk Calling for Sales, Support and Call Center Teams
Ideal for Businesses to support their Customers and not for Bulk Calling
Frequently Asked Questions
Hay River virtual phone numbers enable businesses to establish a local presence in the Hay River area, fostering a sense of trust and familiarity among local customers. 874 area code numbers also offer cost-effective communication solutions, allowing businesses to save on long-distance charges and benefit from affordable calling rates.
Yes, CallHippo supports the seamless porting of your existing Hay River phone number to their services. To ensure a smooth transition and uninterrupted services during the porting process, contact CallHippo's dedicated support team.
Absolutely, CallHippo offers the flexibility to select a specific Hay River phone number according to your business requirements and preferences. This feature allows you to choose a personalized number that is easy to remember for your customers.
While not a necessity, integration can offer valuable benefits in terms of enhanced customer relationship management and communication coordination. Integration allows for the synchronization of your virtual phone system with other tools and software, enabling streamlined management of customer interactions and fostering improved workflow efficiency.