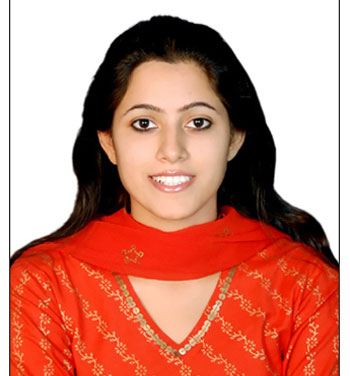 Date: March 21, 2023
In today's world, staying connected is crucial for businesses to succeed. That's where cloud phone systems come in, offering a flexible and cost-effective way to communicate.
In this blog, we will explore the benefits of cloud phone systems, how they work, and the top providers in the market. Whether you're a small business owner or part of a large enterprise, you'll find useful information to help you make an informed decision about whether a cloud phone system is right for your organization.
What Is Cloud Phone System?
A cloud voip phone system has its home in the cloud. In other words, data is securely stored in a virtual server that can be accessed over the internet. This means that all incoming and outgoing calls will be routed through the internet.
Capable of replacing traditional landlines in the most effective ways, a virtual phone system for small business houses is provided by third-party service providers like CallHippo.
Internet-based virtual phone systems is simply a web-based service that's tailored to handle calls, voice mails, and messages for your business efficiently with the help of the internet and modern technology.
The major difference between the traditional phone systems and cloud call system is that a cloud phone doesn't require any extra hardware device or complex cables running all around your office and it can be used by any business, whether its a startup or a small business or an enterprise.
A virtual phone system is also much more cost-efficient for your business than the traditional PBX one.
Thus, using a cloud telephone system is much more efficient and beneficial than using a traditional phone system.
How Does A Cloud Based Phone System Work?

In order to understand how the process of a cloud phone system differs from traditional phone systems, we must first understand how traditional systems function.
In a traditional phone system, sound waves are carried to a thin metal disc inside the phone, known as a diaphragm, and converted into electrical signals. The electrical signals are then transferred to another phone via copper wires and converted back to electrical signals at the other end. Whereas in the case of cloud-based phone systems, all data transmission occurs over the internet, and there is no dedicated physical channel. The analog voice signal or sound you make is converted into data packets and sent over the internet to recipients.
Furthermore, there are very few hardware or components required in the case of cloud based phone systems. One of them is cloud-based private branch exchange, which is used to route calls. Besides that, unlike landline phones, a cloud phone will require the use of a VoIP desk phone.In addition, there is an alternative to VoIP desk phones– you can use a softphone and an application installed on your smartphone, tablet, or computer.
What Are The Differences Between Cloud Phone System and On-Premise Phone System?

YOUR QUESTIONS
CLOUD BASED PHONE SYSTEM
ON-PREMISE PHONE SYSTEM
What are similar features?

Call management
Call control
Voicemail
Messaging
Web-based management
Call training
Analytics

Call management
Call control
Voicemail
Messaging
Web-based management
Call training
Analytics

What is the cost involved?

Setup cost of cloud phone service is low
There are no maintenance costs at the business owner's end.
(OpEX)Operational expenditure is applicable.
Potentially higher ongoing service.

Setup cost is high
Long-term maintenance costs at the business owner's end.
No risk of fee increases
The total cost of ownership is low, especially as the system grows.

What if we want to expand our phone systems?

Your cloud phone service provider does the work involved in the expansion.

Growth or retraction is not a hassle.
 You always have an updated system as software updates happen automatically.

You have complete control in terms of expansion.
Every expansion increases the complexity of the system.

Who exercises the actual control?

Your service provider handles the software updates and maintenance processes for you.
You gain the ability to allocate your IT resources to other revenue-generating tasks.
Your cloud phone service provider is better equipped, and thus exercises the actual control over your system.

You have to handle all software updates and maintenance processes; you have to get it done by your internal IT staff, or outsource the task.
You need to micromanage all the details by yourself.
You gain control over every detail.

Are there any more characteristics that we should know?

Service providers are experts who are better equipped than you to implement a solution.
Some Cloud options are not cost-effective when deployed on a large scale.

You can do what you want with your equipment, but with great power comes great responsibility, remember?
In contrast to your service provider, you may lack enough internal resources or the budget to make highly customized changes.

But what about the implementation?

Implementation is quick and hassle-free.
There is little dependency on in-house IT resources.
Your cloud phone system provider may or may not lend the facility to train your in-house users.

Implementation is a lengthy process.
 Implementation time and cost is higher as compared to the cloud-based phone systems.
Your solution provider may or may not lend the facility to train your in-house users.

Can you discuss some of the pros?

Minimal hardware requirements.
Complete geographical independence.
Expansion is easy.
Heavy backup.
Rare disruptions.

Operations costs get lower with time.
Complete control over the system.
You can know the cause of disruption in real-time.

What about the cons?

Some service providers may ask for high initial installation costs.
Service subscription for a few months.
Surprise charges may be added if you choose the wrong service provider.

The set-up cost is high.
You may not enjoy complete geographical independence.
Expansion can be a mess.

What if we ask you to recommend any one?

If your business is experiencing growth and does not have in-house IT resources, then cloud phone system is the way to go.

If your business can support an IT department and has the needed resources, and if you can handle complete control over your phone system, then an on-premise phone system is for you.
Why Use A Cloud Based Phone Service For Small Businesses?
Communication with customers is the most crucial aspect of any Sales or Service is driven business. And there are many benefits of a cloud business phone system for your business, any dropped calls, delays in replies, poor communication quality, expensive hardware, etc. can definitely result in loss of leads and existing customers.
The traditional phone system is being unable to keep up with the extensive communication needs of businesses. The best cloud phone system was created to be a solution for all the above issues.
A cloud PBX also comes in handy while scaling or growing a business. Business owners all around the world pay boatloads of money in buying new hardware and upgrading their call plans while expanding their business.
However, a cloud based phone system is extremely flexible. It grows effortlessly alongside a business without incurring any extravagant up-gradation charges.
Working with international clients? A cloud based VoIP is the perfect communication solution for your business and in turn you can better manage your international clients.
Making international calls over traditional phone systems can rack up huge telephone bills. However, a cloud telephone system allows you to get local virtual phone numbers of almost all countries across the globe.
Using these virtual numbers, one can make international calls at minimal call costs. All you need to pay for is a high-speed internet connection!
Businesses with poor communication channels have to deal with long delays, disconnected calls, unclear audio quality, etc. that adversely impact their productivity and may also drive away customers.
This is why it is extremely important for all businesses, whether big or small, to switch to cloud phone systems in order to keep up with all their business communication needs!
What Are The Pros and Cons of Cloud Phone System ?
What Are The Pros of Cloud Based Phone System?

Regardless of the status of a business, be it an enterprise or even a billion-dollar corporate giant, the cost of adding a cloud phone system for small business is hardly a fraction of the benefits that it provides.
1. Fast Setup
Chances are your business already has a broadband connection. To make use of cloud based phone system, small business needs no further investments
2. Cost Saving
Make or receive calls from all around the world at a really affordable cost. This can save huge expenses especially if you need to make international calls often.
3. Go Global
Clients are always pleased to work with huge brands since they assume they're reliable. Make your business look large with numerous local and toll free virtual phone numbers.
4. Flexible
Never lose a potential customer. Get your calls handled professionally and delivered wherever you need anytime, anywhere. This allows you the freedom to be off the desk without any worry.
5. Save Time
Provide your customers with IVR selections so that they could get exactly where they need to without any trouble. Keep your customers happy while saving you time and trouble.
6. Record Calls
Log all your calls and even record them for performance evaluation. This can be crucial for productivity and elimination of flaws.
7. Customised Greetings
You can make sure every call gets attended to with the help of re-routing it through all the phones till someone picks it up while keeping the customer engaged in greeting messages.
8. Set Availability
You can even set custom working hours for users and numbers. This will drastically increase your chances to secure a lead.
9. Latest Technology
Downtimes are no longer an issue. The cloud based technology ensures easy backup and switching in case of downtime, and that too instantly. This isn't possible with conventional communication media.
Having a cloud based phone system for enterprise has gone from being an option to an absolute necessity these days due to the increasing competition and smart consumers. The cloud phone system for entrepreneurs evidently has a huge impact on the productivity and growth of the business while being affordable at the same time!
Just like everything else, cloud phone numbers also come with variations. There are packages to suit every business. Depending on your requirements, choose what suits your business the best and take your business to new levels!
What Are The Cons of Cloud Based Phone System?
So, you are quite certain that you need to get a cloud based phone service for your organization. However, if there is still a nagging doubt in your mind, here are some disadvantages that you may face if you get a cloud phone system:
1. Signal Interference:
One of the possible disadvantages of cloud phone system is that there may be signal interference at times that leads to poor audio quality.
There also may be a time lag when the call is transferred to mobile phones and this leads to distorted business communication. Cloud phone systems need an internet connection to function, hence if there is any breakdown it will lead to communication disruption that is beyond the control of the phone service provider.
2. Vendor Lock-In:
It is important to choose a credible cloud phone system vendor as there are chances that there may be a contractual lock-in period. Though certain service providers in the market waive off the condition of a lock-in period, most of them give a better pricing plan if an organization signs up for a longer time such as an annual plan.
Hence, if you are not satisfied with the features or vendor performance, it may be difficult to switch due to the lock-in period.
A further detailed article with complete in-depth article about pros and cons of cloud based business phone system can be found here.
How To Get a Cloud Phone System?
1. Get a Virtual Business Phone Number
To make and receive calls on your cloud based telephone, you will need a virtual phone number. You can choose to get a local virtual number or a toll-free one. This virtual phone number will serve as your central business phone number. All interactions using your cloud phone will be made by this number. If you already have a business number that you do not wish to change, then you can simply get a virtual number and re-route all your calls to it.
2. Add Users
Everyone in your office will use the same cloud phone system and virtual number for business communications. This is achieved with the help of extensions. Every department or agent in your office will have a different extension to the main business phone number. One can reach the desired agent by simply dialing the extension after the virtual number. Having one central business number makes it easier for customers to get in touch with you. It also eases internal communication within the business organization. Moreover, you do not even need to remember all the different extensions! You can customize your cloud based phone system with virtual assistants and menus that automatically dial the extension for you.
3. Customize Your cloud telephone
There are a lot of exciting features that you can integrate with your cloud phone system for small business.
Top 5 Cloud Phone System Providers In World

The first in our list of cloud phone system providers is CallHippo All it takes is 3 minutes to set up a virtual phone system with CallHippo. 
Besides, you can use it to integrate with 100+ tools and get access to local numbers from 50+ countries. What's more? 
It offers an easy-to-use interface, a robust backend facility, and 24/7 customer support. 
Pros:
50+ third-party integrations on all plans

Set up an account within three minutes
Cons:
Features of CallHippo
It lets you make calls from the browser

Purchase local phone numbers at the drop of the hat

Supports call forwarding, analytics, tracking recording, and queuing

Facilitates easy collaboration with your team

It helps you interact with callers, gather information, and route calls to the right agent

RingCentral offers the best cloud business phone system for business collaboration solutions for small and medium-sized businesses. You can use it for team messaging, video conferencing needs, and calling. 
Besides, you need not install any hardware with it, and it is very easy to install it. RingCentral cloud phone is one of the best options when it comes to HD quality calling. 
Pros:
Unlimited calls within the U.S. and Canada 

HigherPlans include 10,000 toll-free minutes
Cons:
The base plan is limited to only 20 users

Expensive for startups.
Features of RingCentral 
Provides call forwarding facilities

Lets you host a maximum of 100 participants in an online meeting

Facilitates management of both incoming/ outgoing faxes online

It is available in 100+ countries with a local dialing plan and international virtual numbers service.

It lets you share file tasks and files online

Nextiva is one of the leading cloud-based phone system providers in the market and offers superb-quality audio and video conferencing. Using the Nextiva cloud phone, you can easily send/receive SMS and text messages from your mobile app. It even offers you a local toll-free number so that you can build credibility with local audiences. 
Pros:
All plans include video calling

24/7 customer support.
Cons:
Limited integrations with the base plan
Features of Nextiva
Provides access to customer's information when they call

Get automatic feedback from your clients.

Facilitates centralized information storage 

It lets you track customer interactions and provides a real-time view of clients 

Send online fax, text message, and SMS

Supports unlimited conference calling

Ooma Office Phone is a cloud-based phone system provider that offers call recording, voicemail, and automatic call distribution facilities. You can set it up in less than 5 minutes and even port your number with ease. 
Pros:
For startups, an entry-level plan is affordable

Usable with existing analog phones.
Cons:
Toll-free service costs extra

Call duration is not trackable.
Features of Ooma Office Phone
No need to install hardware

Offers a cloud voice and business app

Provides local and toll-free numbers 

Offers 24/7 customer support

Lets you block any calls

Manage your phone calls from a smartphone

Virtualphone offers cloud phone service in 120+ countries and lets you record incoming and outgoing calls. You can even use it to send SMS to your phone number. Besides, it gives detailed information of callers like local time, operating system, web browser, and geolocation.
Pros:
Call scheduling

Live chat with voice
Cons:
The web version lacks advanced features.

Limited support channels

UI/UX needs to be enhanced
Features of Virtualphone
Supports live chat with voice

It lets you forward calls with ease

Send voicemail and fax

It lets you schedule calls with ease 

It lets you place international calls with ease
Frequently Asked Questions About Cloud Phone System
1 ) Does cloud telephone systems operate on different hardware?
No, it does not require the additional hardware it can be efficiently operated by the computers smartphones or IP telephone system.
2 ) Is cloud based phone expensive?
As compared to the traditional telephone system, Cloud phone is affordable and also deliver the advanced features for the global communication.
3 ) Can I avail the basic telephone features from cloud phone systems?
Hosted phone system provides all the basic call functions like call queuing, call forwarding, voicemail, etc in the best manner.
4 ) Is cloud call system best for small business?
Yes, the Cloud Based phone system is the best communication tool for the small business & enterprises due to its flexibility and multiple application.
WORDS THAT MAKE SENSE!
Read The Most Well Researched & Insightful Articles From CallHippo Team