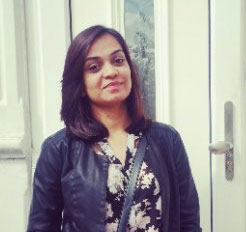 Reading Time:
10
Minutes
Published :
February 2, 2022
Call centers are an eternal part of any modern business. You can estimate from the figures that more than 59% of the customers have higher expectations from customer support than the previous year. These figures are convincing and stress the innovative virtual call center platform for any business.
Whether it is about increasing revenue, saving resources, improving operational costs, implementing flexibility, or establishing omnichannel support, there is no match to the virtual call center technology. So let us know all about the virtual call centers as a comprehensive guide to set up one for your workflow.
What is a Virtual Call Center?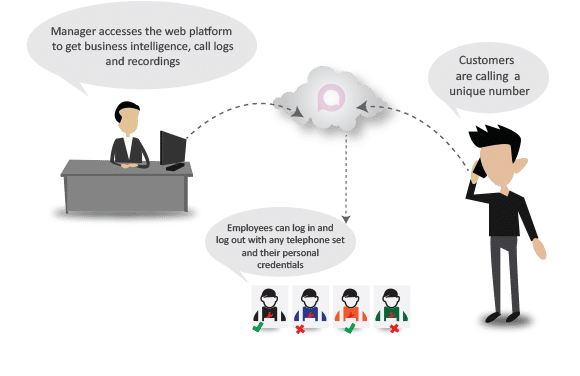 ( Source: imagekit )
A virtual call center platform is like a digital platform that doesn't need an on-site office. Instead, it uses the power of the virtual call center software that connects different call center agents that can be located in different corners of the world. The secret lies in using cloud technology that helps take customer service to serve global customers.
Like any other technology, virtual call centers are a new concept for many businesses. These call centers are 27% cheaper and 35% more effective than the traditional on-site call centers. Hence, there is an immediate need for understanding and brainstorming the possible use, benefits, and processes to set up a one for your business process. Let us start by knowing the need for the inbound call center for any modern business.
Virtual Call Center Benefits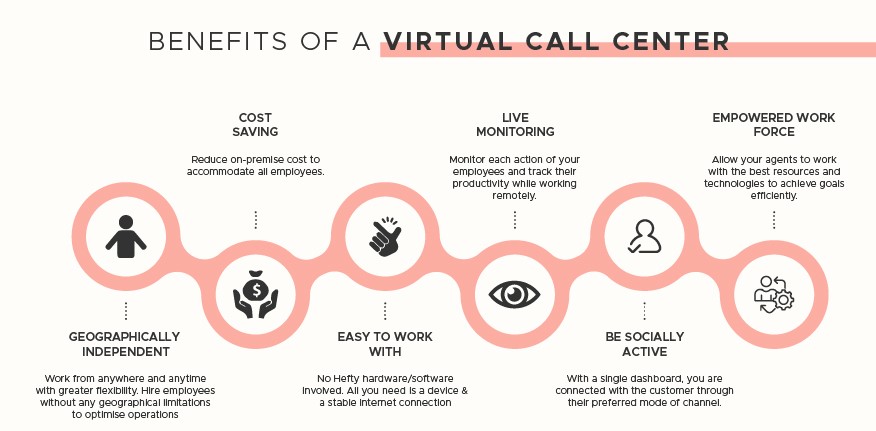 ( Source: girnarcare )
Encouraging some brilliant ideas in the remote working model of businesses is much more beyond the increased revenues and business productivity. Therefore, it is great to have a quick look at the idea's worth that it brings on board. Hence, some of the key benefits of a virtual call system include
1. Quick setup
Setting up a traditional call center needs significant time due to different challenges, while you can start a virtual contact center within a few hours only. This quick setup is ideal for small businesses and startups to get high runtime within a few hours.
2. Enhanced customer experience
While customers don't like to wait in lines to connect to the businesses, the contact centers are the first point of contact for customer interaction. Hence, the virtual contact center gets an all check to improve customer experience.
3. Enhanced agent productivity
Your virtual contact center agents feel confident and satisfied about their responsibilities in high-end technology. Hence, this motivation increases the agent's productivity at no additional costs.
4. No upfront costs or expensive hardware required
There is no need to invest in the host servers, dedicated systems, or PBX hardware when businesses benefit from the virtual contact center.
5. Highly scalable
Businesses can quickly scale up or down their virtual contact center operations based on the demand of services. Hence, the APIs improve the pay-per-click benefits and add to the total cost savings of the business.
6. Highly flexible
The flexibility in using a virtual contact center ensures the availability of the services around the globe as the team can access the system from their current location only.
7. Omnichannel experience
Call center agents can't use multiple communication channels while on a call with the customer. Instead, the virtual call center technology ensures an omnichannel approach that includes email, phone, live chat, online support, etc.
8. Remote operations/ mobility
Any business facing difficulty in managing the contact centers can seek the help of virtual call centers for 100% remote operations. This ensures mobility in pandemic times.
9. Data security
The virtual call center leads the way for data security by adopting high levels of data encryption and adhering to the primary data security guidelines.
Why Do You Need an Inbound Call Center?
Even before jumping to the virtual call system and its details, it is essential to know about the need for an inbound call center for any business. Recent research indicates that more than 50% of all customers use the phone to contact customer service teams.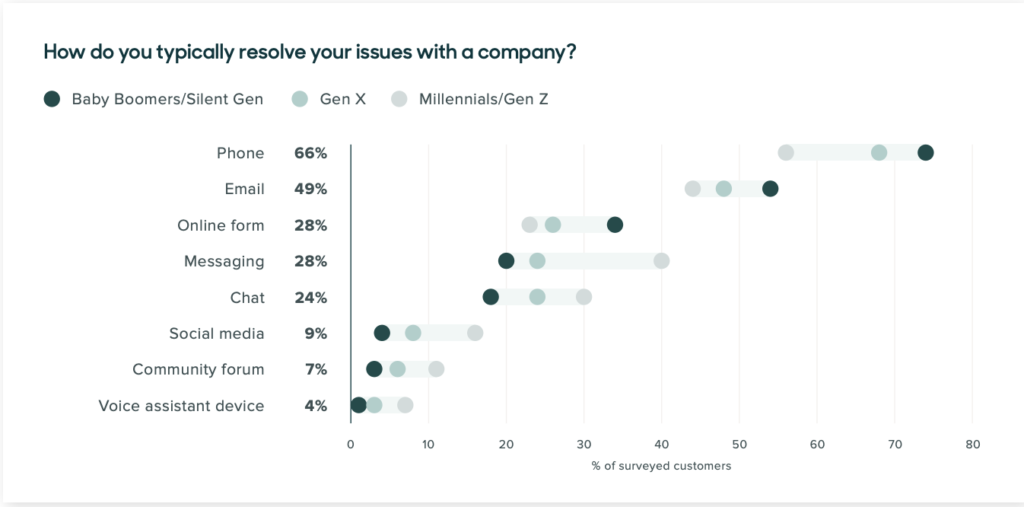 ( Source: liveagent )
Despite facing multiple restraints, small companies or startups need to invest in the inbound call center. Whether you're in the service or manufacturing sector, it is essential to have an inbound call center for the following reasons:
1. Provide customers a great experience
Businesses don't have to invest in significant technologies when simple call center software can serve the purpose for your business. It will spread the word about your customer services.
2. Quick access to data
Businesses may look for inbound call centers when they need quick data access. The detailed information about transactions, services, products, accounts, etc., can be collected from the customer relationship management software.
3. Operational flexibility
An inbound call center offers an all-in-one solution for sales, marketing, e-commerce, CRM, etc. Moreover, it ensures that even innovative businesses and startups can benefit from operational flexibility according to seasonal trends.
4. Productivity booster
Any virtual call center platform's intuitive and automated features can help take business productivity to the following levels. Further, the monitoring tools can help measure the productivity of systems and call center teams.
5. Cost savings
There is no need to pay for the unused features when you can get the benefits of the inbound call center. Therefore, it helps improve the cost savings of small businesses and startups. It starts with rich features, benefits of a trained team, payment based on calls attended, etc.
6. Grow your sales
It is easy for small businesses and startups to improve sales exponentially by presenting the existing customers with new products. The agents can help companies to get an immediate increase in revenue.
7. Around-the-clock support
Small businesses or startups must enter the competitive markets that already serve customers 24*7 in different time zones. Hence, the inbound call center can help convenient customer support across the boundaries.
Unique Benefits of Virtual Call System Software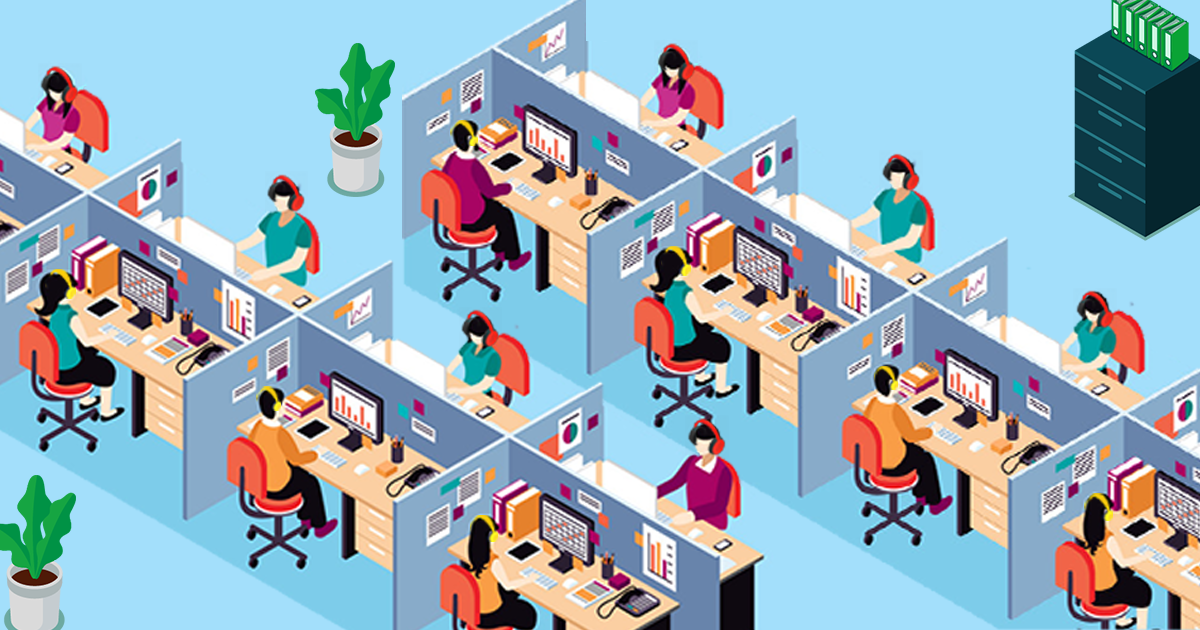 After going through the virtual call center benefits, it is essential to know the details of the virtual call system software that is the heart of any off-site call center. Many virtual call center service providers use this software and help them serve multiple businesses. Some of the advantages of the modern virtual call center technology over traditional call center systems include improved customer relationship management and money savings. 
It comes with multiple benefits to remote agents and offers flexible operations. It helps them work in the right direction to provide the highest productivity. In addition, the advanced virtual call center technology offers highly secured functions. Let us now look at the must-to-have features for any virtual contact center system.
Top Features to Look for Virtual Call Center Platform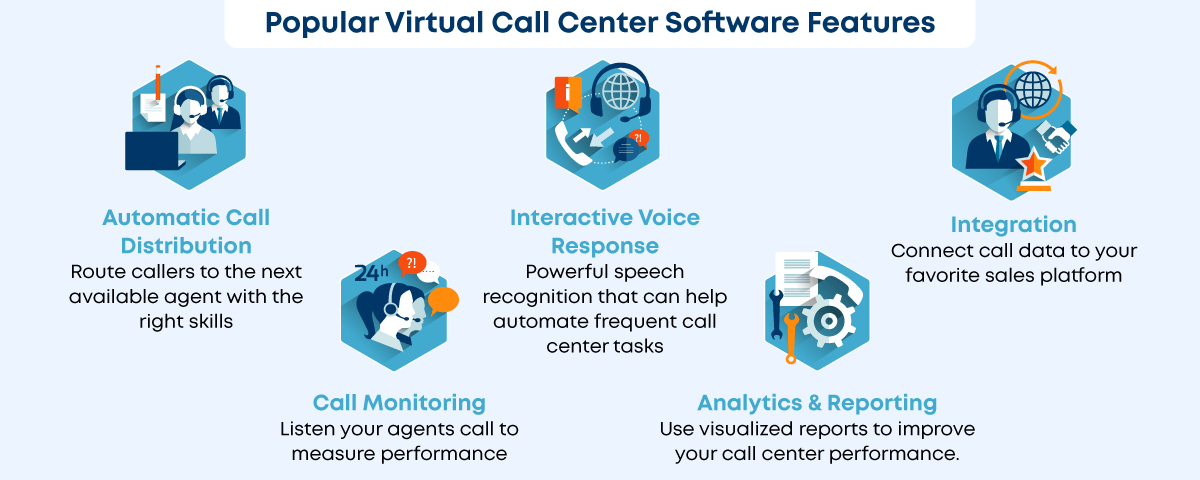 Do you know that more than 68% of customers will switch to your competitors only due to poor customer support? This is not only about the customer service team but is equally about the type of virtual call system.
1. Intelligent virtual phone numbers
The virtual call center for small businesses must have intelligent virtual phone numbers. The options to choose from the smart options of virtual phone numbers and toll-free numbers ensure that even small businesses can get the best out of technology. 
2. Handling large call volumes
Small businesses look for scalable options, and when it comes to virtual call center technology, it should show the scope of handling large call volumes. The secret lies in cloud telephony which helps handle large call volumes without any software restrictions.
3. Interactive voice response (IVR)
The regular contact center tasks can be automated using interactive voice response or IVR systems. In addition, the speech recognition and speech-to-text options help save money and time for businesses.
4. Quick integrations
Any virtual call center system should quickly integrate with the existing business processes. These third-party integrations include marketing software, social media tools, helpdesk software, customer relationship management (CRM), etc.
5. Automatic call distribution
The automated call distribution should ensure quick reach of customers to the business team. In addition, you can facilitate online transactions and purchases for increasing customers.
6. Dedicated customer service
It is crucial to provide virtual call center services with dedicated customer support. It helps businesses get quick help when they need it the most while helping their customer's issues or other queries.
7. Top-notch security features
The top-notch encryption of the virtual call center operations ensures that business data remains safe. Hence, it is essential to look at the top security features adopted in virtual call centers.
8. Quick implementation
Never go for a virtual call center system with a long deployment process. The latest and most effective service providers only ensure quick implementation within a few hours.
9. Credibility
It is essential to establish the credibility of the features and services offered in the virtual call center to ensure optimized levels of customer experience.
10. Versatile calling features
Any virtual call system must-have essential and advanced calling features. The features like on-hold music, call conference, call transfer, call barging, voice mail, global connect, call recording, call forwarding, etc., further help the team serve customers better. Hence, any system having a range of calling features is a must-to-have for any big or small business.
11. Detailed analytics
Any virtual call center technology must offer detailed trackers. Call tracking, volume tracking, duration tracking, and daily monitoring may help businesses get detailed insights. These analytics make a strong base for data-driven decisions to improve future sales and marketing policies.
12. Consider taking agent opinions
While all the above features are a must-to-have in any virtual contact center, it is always great to take the help of the call center agents. In addition, businesses can take advice from the call center agent's team.
How to Start a Virtual Call Center?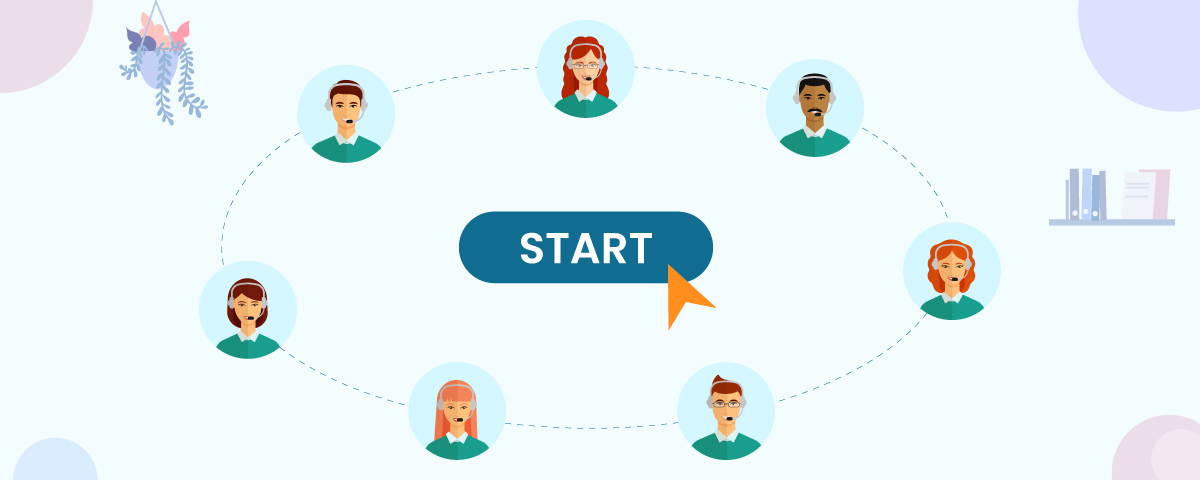 With the global cloud contact center markets set to cross $20.93 billion by the end of 2022, it is time to look at the quick steps to start your virtual call system.
1. Decide the focus of the virtual call center
First, selecting the virtual call center type is necessary to help find the ideal solution provider according to the desired features. There are options to choose from inbound or outbound virtual call centers.
2. Define the organizational structure
It is essential to define the basic requirements of the virtual contact center based on the organizational structure. It includes determining the salaries of the agents.
3. Implement and select virtual call center software 
Selecting the virtual call center software is crucial to giving the best to your customers. Further, you should quickly deploy this software.
4. Hire the virtual call center team
It is essential to evaluate the correct number of agents required in the virtual call center. Once defined, it is time to start hiring from different locations globally.
5. Focus on business growth
Last but not least is keeping a strict monitoring of the virtual call center to stay focused on the business growth. It facilitates teamwork and improves business productivity.
How Virtual Call Center Software Helps in Training Programs?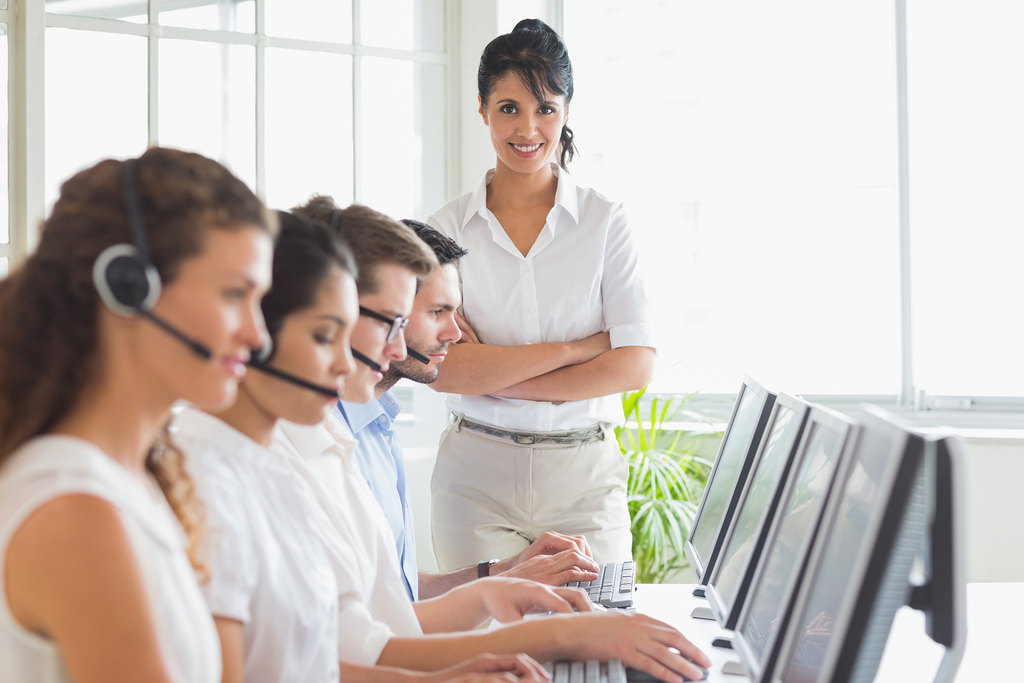 ( Source: techprevue )
While it is all about serving your customers with the best possible tools and technologies, it is essential to know about the use of virtual call center software in training your call center team. Some of the ways to introduce the
Virtual private instructor:

It helps with convenient training interactions remotely.

Online social collaboration:

The team of the

virtual call system

can share their ideas and experience on the common social platform.

Training games:

It is quick and easy to upgrade your virtual call center team using some exciting games that come with sweet rewards like trainee of the week, physical prices, etc.

E-learning:

It is the easiest way to train your virtual call center employees located at different locations. It helps them understand all about the call center processes.

Scenario-based training:

The scenario-based guide can effectively help the virtual call center team solve practical issues.
How to Look for a Virtual Call Center Software Provider?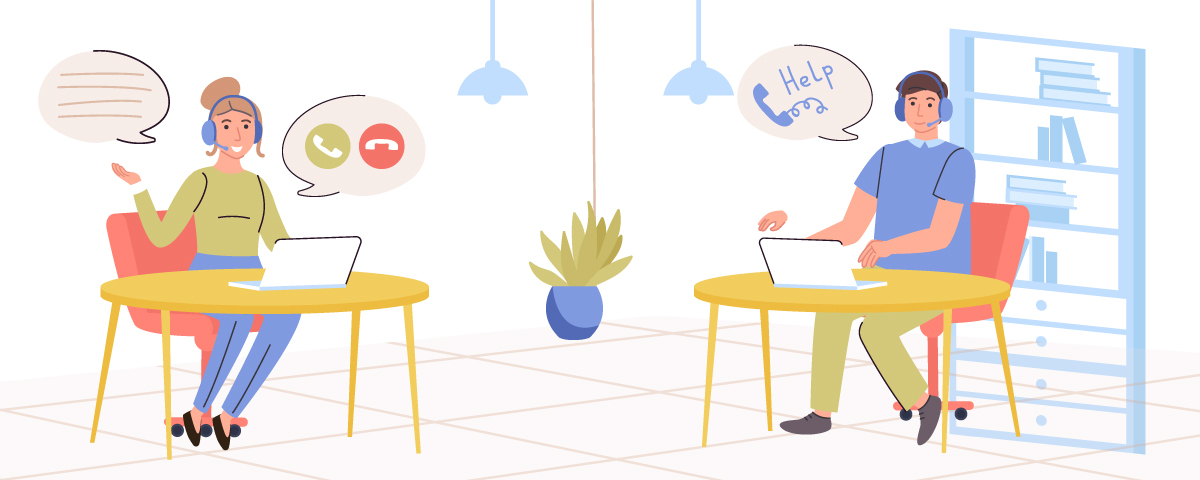 Many businesses may prefer to seek the services of the leading virtual call center software providers in establishing their off-site contact centers. However, the quick guide to starting working with these service providers requires the perfect partnership with the proper selection. Some of the quick steps to find an ideal virtual call system service provider include:
1. Start with understanding business needs
It is essential to be clear about your business expectations from the call center software before looking for the service providers.
2. Look for a service provider with good call quality and uptime
The call quality offered by these service providers should be exceptional, and the entire system should have an uptime of around 99%. High uptime further ensures the proper use of the features in serving customers better.
3. Look for multi-channel support
Any leading virtual call system service provider must offer multiple support channels, including emails, text messages, phone calls, etc. The customers widely like this omnichannel support as they don't have to juggle between different platforms.
4. Invest in cloud-based calling
Cloud-based calling is the secret to the success of any virtual call center. It is ideal for monitoring the agents' performance in real-time and getting the benefits of services on a subscription model.
5. Reviews and Opinions
The reviews and opinions of the businesses using the services of these virtual call center software providers can help in selecting the right vendor for your off-site call center.
6. Customer support
It is essential to go for the virtual call center software providers that can assist your team in solving any possible issues in using features.
7. Pricing plans
Last but not least are the pricing details of the different virtual call center software providers and find one that fits your budget needs. It is ideal to shortlist at least 2-3 vendors based on features and go for the affordable one.
How to Start a Virtual Call Center – Final Checklist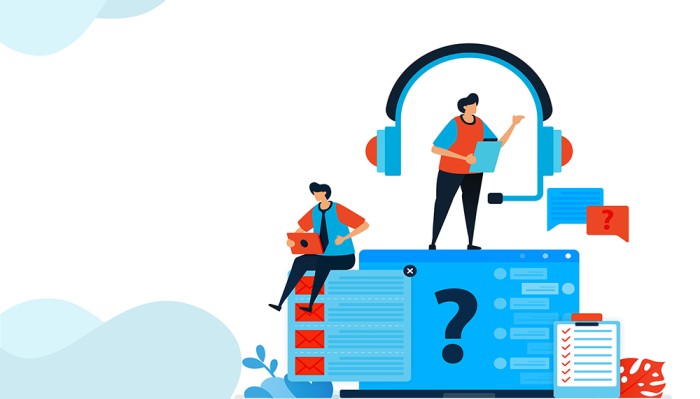 ( Source: c-zentrix )
After going through all the importance of the inbound call center, virtual call system, its benefits, and the detailed setup process, there is a lot of work to do. However, the entire process is straightforward and can be bifurcated into simple steps for quick implementation. So, don't worry, as we have a final checklist for setting up a virtual call center. So, here you go:
Define the software integrations required in your

virtual call system.

Set up the workflows according to the business processes.

Go for the equipment purchases and allocation of these resources.

Skilled employee on-boarding and training schedules.

Dedicated methods to evaluate team performance.

Effective dashboard training.

Set up the virtual numbers for your team members.

Create user profiles and share login credentials.

Strict monitoring of activities and activity feed.

Activating the add-on features and integrations in the

virtual call center platform.
Conclusion
More than 58% of the customers are set to end ties with the business or service providers due to poor customer services. Starting a virtual call center can help solve the business's worries. Going for the virtual call system is easy when companies can get the power of cloud technology and the help of the ideal service providers.
It is quick and easy to set up a virtual call center and get the best from many benefits. The small yet practical steps can help businesses ensure high customer satisfaction and services when the call center agents are already 25% fewer than the pre-pandemic times. The entire process becomes easy and super productive once the businesses know the cut-to-cut steps in creating an effective virtual call center platform.
WORDS THAT MAKE SENSE!
Read The Most Well Researched & Insightful Articles From CallHippo Team