Get Kitchener-Waterloo Virtual Phone Numbers
Getting into new markets has never been easier. But with the Kitchener phone number from CallHippo, it can be. Launch your business virtually across Kitchener-Waterloo today and build trust and recognition with a consistent local presence. A Waterloo phone number provides affordable access to customers region-wide, eliminating the need for physical offices. Stop missing opportunities outside your geography. Launch your business virtually across Kitchener-Waterloo today.
Trusted By 4000+ Global Brands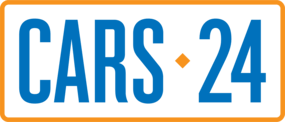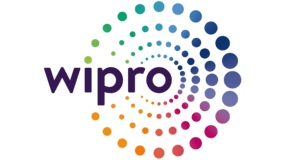 Get a Kitchener-Waterloo Phone Number In Minutes
CallHippo offers a hassle-free solution that allows you to establish a local presence with 226 phone numbers. Whether you're looking to project a professional image, streamline call routing, or enhance productivity, our service has you covered. Here's why it's a smart choice:
Project professionalism with features like IVR and call queues

Forward calls to your existing phones without the need for extra equipment

Avoid long-distance charges for your business and callers

Easily manage the number via a user-friendly dashboard
How to Get Kitchener-Waterloo Phone Numbers From CallHippo?
Step 1: Sign up with CallHippo
Step 2: Choose Canada as your country
Step 3: Select Kitchener-Waterloo as your city
Step 4: Pick a local or toll-free Kitchener-Waterloo number
Step 5: Configure your settings, add users, and start making calls
Why Get Kitchener Phone Numbers From CallHippo?
Acquiring Kitchener phone numbers from CallHippo offers an effortless way to establish a local presence while projecting professionalism with features like IVR and call queues. Enjoy seamless call handling, integration with over 100 third-party apps, and scalability with local, toll-free, or vanity numbers—all while eliminating long-distance charges for callers. You also get a user-friendly dashboard for easy management, 24/7 accessibility, and growth potential for your business.
Features of  Kitchener-Waterloo Virtual Number
Start your
Free Trial

today

CallHippo– Top Virtual Phone System Provider for Modern Businesses & Remote Teams.
Buy Numbers
Add Users
Start Calling
Start Free Trial
Ideal for Bulk Calling for Sales, Support and Call Center Teams
Ideal for Businesses to support their Customers and not for Bulk Calling
Frequently Asked Questions
Acquiring Kitchener phone numbers is essential to establish a local presence in the vibrant Kitchener-Waterloo area. With a Kitchener area code phone number, you build trust and accessibility among local customers, enhancing your business's credibility and reach in the region.
Yes, you can port your existing Waterloo phone number to CallHippo effortlessly. Retain your familiar Waterloo area code while enjoying the advanced features and benefits that CallHippo offers, making the transition seamless.
Certainly! You have the flexibility to select your preferred Kitchener phone number, including the specific Kitchener area code you desire. This customization ensures that your virtual phone number aligns perfectly with your business needs and branding.
While not mandatory, integrating your virtual phone number in the Kitchener-Waterloo area is highly recommended. This integration can create a synchronized environment, allowing for seamless communication and data management within the region. It enhances your ability to cater to local customers effectively and leverage the advantages of a local presence.