Get Windsor Virtual Phone Numbers
Get virtual Windsor telephone numbers to effortlessly engage with the local community. Utilize CallHippo's extensive suite of 50+ call management tools to their fullest to enhance productivity and customer experience. Eliminate infrastructure costs, trim international calling rates, and reduce maintenance expenses.
Trusted By 4000+ Global Brands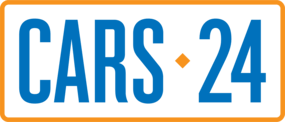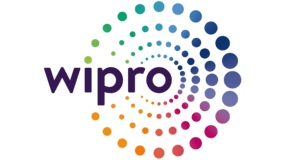 Get Started With Windsor Virtual Numbers In Less Than 3 Minutes
You can begin your CallHippo journey in a mere 3 minutes! Our 3-minute easy setup process encompasses everything, from registration to number selection to approval. More importantly, you won't require any additional hardware, technical expertise, or specific documents.
Level up your business communication with 50+ advanced features.

Be accessible to Windsor connections 24*7– regardless of your location.

Make inroads into Windsor's local markets with familiar Windsor area codes.

Use CallHippo's rich analytics to enhance your strategies with precision.

Build a strong, professional brand presence within Windsor's local markets.
How to Get Windsor Numbers From CallHippo? 
Step 1: Sign up with CallHippo.
Step 2: Choose Canada as your country.
Step 3: Select Windsor as your city.
Step 4: Pick a local or toll-free Windsor number.
Step 5: Configure your settings and add users.
Why Get Windsor Numbers From CallHippo?
You should get Windsor virtual numbers from CallHippo since our system is equipped with a range of innovative features designed to elevate each aspect of your business. We offer:
Our budget-friendly plans begin at just $0– catering to businesses of all sizes.

Our robust global network ensures seamless communication across borders.

We guarantee an exceptional 99.9% uptime for uninterrupted connectivity.

Access 50+ advanced features to enhance productivity and competitiveness.
Features of  Windsor Virtual Number
Start your
Free Trial

today

CallHippo– Top Virtual Phone System Provider for Modern Businesses & Remote Teams.
Buy Numbers
Add Users
Start Calling
Start Free Trial
Ideal for Bulk Calling for Sales, Support and Call Center Teams
Ideal for Businesses to support their Customers and not for Bulk Calling
Frequently Asked Questions
Virtual Windsor telephone numbers can be a valuable asset for your business. They help you establish a local presence in the Windsor area, building trust among your customers. Also, with CallHippo's Windsor virtual numbers, you can expand your reach, improve customer engagement, and manage your calls efficiently.
Yes, you can easily port your existing Windsor phone numbers to CallHippo. Just get in touch with our support team, and they will guide you through the porting process step by step.
Yes, you can! With CallHippo, you can choose your own Windsor phone numbers or 519 phone numbers. We offer an extensive pool of virtual phone numbers, allowing you to pick the one that best suits your business needs. This customization ensures that your virtual number aligns perfectly with your branding and customer preferences.
Understandably, the cost of a Windsor virtual number depends on multiple factors, ranging from the provider to your specific needs. However, if we talk about CallHippo, we offer four affordable pricing options starting at just $0. Additionally, we provide various add-ons to further enhance your operations, allowing you to customize your virtual phone system to meet your exact needs.