Get Ottawa Virtual Phone Numbers
Buy virtual numbers for Ottawa to seamlessly connect with the local audience and boost efficiency– make the best use of CallHippo's 50+ call management features. Bid farewell to the burden of infrastructure expenses, enjoy reduced international calling costs, and minimize maintenance expenditures.
Trusted By 4000+ Global Brands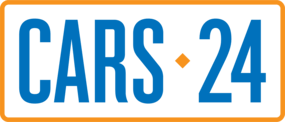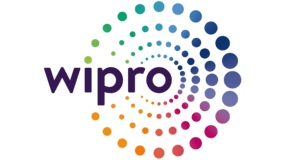 Get Started With Ottawa Virtual Numbers In Less Than 3 Minutes
You can kickstart your CallHippo journey in just 3 minutes! This covers everything from registration and number selection to approval. Plus, there's no need for additional hardware, technical expertise, or any specific documents.
Optimize your business communication with over 50 advanced features.

Be accessible to Ottawa connections 24/7– regardless of your location.

Harness the potential of Ottawa's local markets using familiar area codes.

Use CallHippo's real-time analytics to enhance your strategies with precision.

Nurture a strong, professional brand presence within Ottawa's local markets.
How to Get Ottawa Numbers From CallHippo? 
Step 1: Sign up with CallHippo.
Step 2: Choose Canada as your country.
Step 3: Select Ottawa as your city.
Step 4: Pick a local, toll-free, or Ottawa cell phone number.
Step 5: Configure your settings and add users.
Why Get Ottawa Numbers From CallHippo?
CallHippo is the top Ottawa virtual numbers provider in today's VoIP market– delivering a comprehensive array of advantages unmatched by any other VoIP service provider.
Affordable plans starting from $0– catering to businesses of all sizes.

Global network ensures seamless communication across borders.

Exceptional 99.9% system uptime guarantees uninterrupted connectivity.

50+ advanced features for enhanced productivity and competitiveness.
Features of Ottawa Virtual Number
Start your
Free Trial

today

CallHippo– Top Virtual Phone System Provider for Modern Businesses & Remote Teams.
Buy Numbers
Add Users
Start Calling
Start Free Trial
Ideal for Bulk Calling for Sales, Support and Call Center Teams
Ideal for Businesses to support their Customers and not for Bulk Calling
Frequently Asked Questions
You should get Ontario cell phone numbers because it offers several benefits for businesses. For example, these numbers enable you to establish a local presence in Ontario. Additionally, these numbers often come with advanced features such as a power dialer, smart call forwarding, and analytics– empowering you to manage your calls efficiently and make informed business decisions.
The cost of Ottawa virtual numbers varies from provider to provider, as well as based on your requirements. For example, CallHippo – a leading Ottawa virtual phone number provider – offers four pricing options starting from $0. However, besides the cost, you must also consider other factors such as reliability, support, and features.
Yes, you can port your existing Ottawa phone numbers to CallHippo simply by following our seamless porting process. Number porting allows you to retain your familiar business number while benefiting from CallHippo's advanced virtual phone system features. In case of any queries, reach out to our support team.
Yes! CallHippo allows users to choose their own Ottawa area code phone numbers from our inventory. You can browse the list of available numbers and pick the one that best resonates with your company's image. This empowers you to select a number that aligns with your business identity or branding strategy.