Get Manitoba Virtual Phone Numbers
Elevate your Manitoba presence with CallHippo's virtual phone numbers! Instantly connect to customers in this vibrant province while enjoying the flexibility of a virtual phone system. Streamline your communications, boost credibility, and easily conquer the Manitoba market. Don't miss out – get your Manitoba virtual number today!
Trusted By 4000+ Global Brands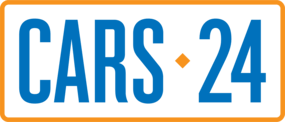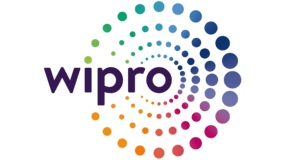 Get Started With Manitoba Phone Numbers In 3 Minutes
Getting started with Manitoba phone numbers through CallHippo is quick and easy. Simply sign up, choose a Manitoba phone number, customize your settings, and start making or receiving calls in less than 3 minutes. It's a hassle-free way to establish a presence in Manitoba.
Harness the power of CallHippo's real-time analytics to make informed decisions.

Stay accessible round-the-clock for your Manitoba contacts. 

Employ our suite of 50+ innovative features to streamline communication processes.

Cultivate a robust brand presence within Manitoba's markets.

Improve visibility using Manitoba cell phone numbers with Manitoba area codes.
How to Get Manitoba Numbers From CallHippo? 
Step 1: Sign up with CallHippo.
Step 2: Choose Canada as your country.
Step 3: Select Manitoba as your city.
Step 4: Pick a local or toll-free Manitoba area code number.
Step 5: Configure your settings and add users.
Why Get Manitoba Numbers From CallHippo?
Get Manitoba numbers from CallHippo for unmatched local market access, over 50 advanced features, 24/7 availability, real-time analytics, and a strong professional brand image – all tailored for your business success.
Expand your business with virtual phone numbers from 50+ countries.

Harness powerful analytics to supercharge your communication strategy.

Ensure every call finds its perfect destination, boosting efficiency.

Be available to your customers round the clock.

Capture every vital conversation for training, compliance, and quality assurance.
Features of Manitoba Virtual Number
Start your
Free Trial

today

CallHippo– Top Virtual Phone System Provider for Modern Businesses & Remote Teams.
Buy Numbers
Add Users
Start Calling
Start Free Trial
*The Platinum plan is available on annual subscription only
Frequently Asked Questions
Get Manitoba's 204 phone numbers to establish a local presence in this thriving Canadian province. Engage with Manitobans effortlessly, build trust, and expand your business reach. With these numbers, you'll bridge geographical gaps, ensuring your brand resonates with the vibrant Manitoba community, ultimately driving growth and success.
Yes. You can seamlessly port your Manitoba phone number to CallHippo, preserving your local presence while enjoying all our robust features for enhanced communication. Make the switch today and unlock a versatile, efficient business communication world!
Yes, with CallHippo, you have the power to choose your very own Manitoba phone number. Select from various options to give your business that local touch and make a lasting impression. Tailor your business communication to suit your brand and connect effortlessly with your Manitoba customers.
Yes, integrating a virtual phone number in Manitoba with CallHippo is a smart move. It adds a local touch to your business, making it more accessible and appealing to Manitoban customers, while CallHippo's features empower you to manage and enhance your communication effectively.