Get Virtual Quebec Phone Numbers
Get Quebec phone numbers from CallHippo for instant expansion. Leverage AI-driven call routing, empowering your business to operate seamlessly across diverse Quebec regions. Elevate your local presence, ensuring personalized customer experiences and robust market dominance.
Trusted By 4000+ Global Brands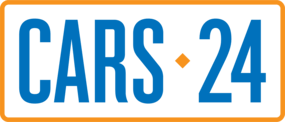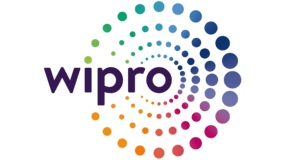 Get Started With Virtual Quebec Phone Numbers In Less Than 3 Minutes
Initiating your Quebec virtual phone numbers through CallHippo takes just 3 minutes. With a user-friendly setup, swiftly choose the 418 area code number, configure call routing, and activate instantly. No complex installations, offering efficiency and agility for your business in record time.
Operate from anywhere and stay available round the clock.

Adapt easily to business growth with Quebec phone numbers.

Use CallHippo's real-time analytics to enhance your strategies with precision.

Implement advanced call routing features for efficient call management.

Enhance your business's image by using a dedicated 418 area code.
How to Get Quebec Phone Numbers From CallHippo?
Step 1: Sign up with CallHippo.
Step 2: Choose Canada as your country.
Step 3: Select Quebec as your city.
Step 4: Pick a local or toll-free Quebec number.
Step 5: Configure your settings and add users.
Why Get Quebec Phone Numbers From CallHippo?
CallHippo's Quebec phone numbers bolster your local reputation, offer budget-friendly solutions, grant geographic versatility, enable effortless growth, and furnish invaluable data-driven insights, thereby optimizing your business communications.
Establish automated greetings and call routing to project a professional image.

Attract international customers while preserving local Quebec ties.

Guarantee continuous communication in cases of emergencies or office moves.

Rapid activation and an intuitive interface for seamless integration.
Features of  Quebec Virtual Number
Start your
Free Trial

today

CallHippo– Top Virtual Phone System Provider for Modern Businesses & Remote Teams.
Buy Numbers
Add Users
Start Calling
Start Free Trial
Ideal for Bulk Calling for Sales, Support and Call Center Teams
Ideal for Businesses to support their Customers and not for Bulk Calling
Frequently Asked Questions
Quebec phone numbers are your gateway to business success. They enable you to effortlessly tap into the thriving Quebec market, projecting a local presence while offering global accessibility. With advanced features like call routing and analytics, you can deliver impeccable customer service and stay one step ahead in the competitive business landscape.
Yes, you can port your existing Quebec phone number to CallHippo with ease. It ensures the continuity of your established contact information, enabling you to benefit from CallHippo's advanced features while retaining your familiar Quebec number for clients and partners.
Yes, with CallHippo, you have the liberty to select your own Quebec phone number. This unique feature enables you to personalize your business identity. You can choose a number that resonates with your brand, location, or preferences, adding an extra layer of customization to your communication strategy.
Integrating a virtual phone number in Quebec is vital for expanding your market presence. It enables a localized approach, fostering customer trust and loyalty. With seamless call management and scalability, it ensures efficient communication, amplifying your business reach and ensuring a competitive edge in the Quebec market.