Get Saskatchewan Virtual Phone Numbers
Expand your reach globally with CallHippo: Get Saskatchewan Virtual Phone Numbers for seamless interaction with the local audience. Utilize our extensive suite of 50+ advanced call management tools. Reduce infrastructure costs and minimize international calling expenses.
Trusted By 4000+ Global Brands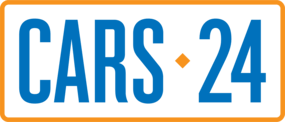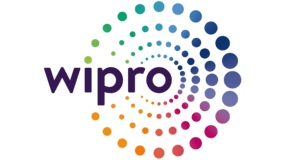 Get Started With Saskatchewan Phone Numbers In Less Than 3 Minutes
The complete process, starting from signing up with CallHippo to placing your first call to Saskatchewan, can be done within just 3 minutes! Our registration process is exceptionally user-friendly and simple. You won't require any extra equipment, technical skills, or specific documents.
 Foster robust customer connections using Saskatchewan phone numbers.

Expand your business effortlessly, ensuring 24/7 accessibility to serve your clients.

Cut down costs and connect with customers globally with Saskatchewan phone numbers.

Enjoy budget-friendly plans and 50+ advanced virtual features.

Elevate your customer service with call recording and IVR menus to enhance overall service quality.
How to Get Saskatchewan Phone Numbers From CallHippo? 
Step 1: Sign up with CallHippo.
Step 2: Choose Canada as your country.
Step 3: Select  Saskatchewan as your city.
Step 4: Pick a 306 area code Saskatchewan phone number.
Step 5: Configure your settings and add users.
Why Get Saskatchewan Phone Numbers From CallHippo? 
CallHippo is the top virtual Saskatchewan phone number provider in today's VoIP market– providing a comprehensive array of features and benefits unmatched by any other virtual phone service provider. 
Maintain calls and remote teams efficiently with CallHippo's user-friendly interface.

Enhance your local market engagement with Saskatchewan phone numbers.

Enjoy significant savings on international call expenses with 50+ advanced features.

Adjust your business's phone lines to accommodate expansion without any complications.
Features of  Saskatchewan Virtual Number
Start your
Free Trial

today

CallHippo– Top Virtual Phone System Provider for Modern Businesses & Remote Teams.
Buy Numbers
Add Users
Start Calling
Start Free Trial
Ideal for Bulk Calling for Sales, Support and Call Center Teams
Ideal for Businesses to support their Customers and not for Bulk Calling
Frequently Asked Questions
Gain a competitive edge with CallHippo's virtual phone numbers for Saskatchewan. Improve your company's credibility and accessibility while fostering flexible communication. Increase your authority in Saskatchewan. Boost customer interaction and accelerate the growth of your business with CallHippo's affordable solutions.
Yes, porting the Saskatchewan phone number to CallHippo is hassle-free. Our seamless process ensures that you retain your familiar number while benefiting from CallHippo's versatile services. Say goodbye to the complexities of switching providers and maintain your local presence effortlessly with us.
With CallHippo, selecting your Saskatchewan phone number is simple. Enjoy the flexibility to pick your unique phone number tailored to your preferences and business needs. Customize your communication effortlessly. CallHippo makes it easy for you.
Integrating a virtual phone number in Saskatchewan with CallHippo is essential for enhancing business communication. Streamlined calls, local presence, and customizable features empower your company. Discover the benefits of a Saskatchewan phone number integration with CallHippo for seamless, cost-effective connectivity.