Get Alberta Virtual Phone Numbers
With CallHippo you can buy a Alberta virtual phone number in less than 3 minutes from anywhere in the world. When you make outgoing calls your Alberta virtual phone number will be displayed to your customers. You can receive incoming calls by forwarding your phone number or through our app. Sign Up Now!
Trusted By 4000+ Global Brands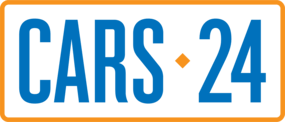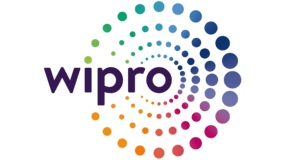 Get Your Alberta Phone Number In Less Than 3 Minutes
Are you looking to expand your business in Alberta? With Alberta toll-free or local phone number, your customers have an easy and convenient way to reach you. Customers often prefer to call a local number. And with CallHippo you can have local numbers in all your markets.
Most of the time, customers ignore out of the area or toll-free calls. When you call your customers with Alberta virtual phone number, your number will display in their caller ID, and it will improve the chance of picking up the call.
Don't miss out on the action. Get Alberta virtual phone number today, and watch your business grow!
How It Works
Get Your Alberta Business Virtual Number
Drive your business on a global level with a virtual phone number.
Set Up The Number Of Users
Add as many users as you need.
Start Making Calls
Set up your phone system in less than 3 minutes and start calling.
Get Your Alberta Virtual Number
Select The Country (Canada)
Choose the city/state for the required number.
Select Local Number Or Toll Free Number
Give your business a unique identity by Alberta toll free and local number.
Get Your Own Virtual Phone Number
Get your virtual phone number for Alberta starting at best price!
Features of Alberta Virtual Number
Start your
Free Trial

today

CallHippo– Top Virtual Phone System Provider for Modern Businesses & Remote Teams.
Buy Numbers
Add Users
Start Calling
Start Free Trial
*The Platinum plan is available on annual subscription only
Frequently Asked Questions
Yes, we do! At CallHippo, we offer virtual phone numbers for all local and toll-free area codes in the major regions of the United States and Canada, including Alberta, Calgary, Edmonton, Red Deer, Lethbridge, etc. The two most well-known area codes of Alberta that we offer are 587 and 825. If you cannot find the code you are looking for, kindly contact our customer support team.
Yes, you can absolutely port your Alberta phone number to CallHippo. However, there are certain limitations, such as make sure that the number you want to transfer is within the regions where we provide services. You can see which area codes and locations we serve on our website. If you have any concerns, feel free to contact us.
Absolutely! You can pick your favorite Alberta phone number from our extensive database of local and toll-free Alberta phone numbers. To select your favorite number, simply register with CallHippo, select the country and region, choose between toll-free and local numbers, and then select the number. After that, make the payment and begin using your favorite Alberta business phone number.