Get Northwest Territories Virtual Phone Numbers
Discover an effective way to connect with the Northwest Territories market through CallHippo's virtual numbers. Utilize 867 area code phone numbers to demonstrate your dedication to local markets. Seamlessly broaden your global presence while efficiently managing your call operations. Join the community of successful businesses that have leveraged Northwest Territories' virtual numbers with CallHippo. Take a leap forward in modernizing your communication strategy today.
Trusted By 4000+ Global Brands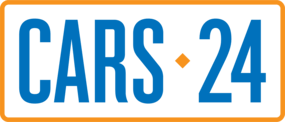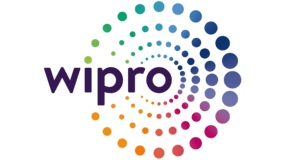 Get 867 Phone Numbers in Minutes
Whether you're a growing business or a bustling call center, we provide a seamless solution for all your telecommunication needs. Say goodbye to tedious processes and hello to instant accessibility. Here's how CallHippo can help with Northwest Territories Phone Numbers. 
Fast and hassle-free number acquisition

Streamlined integration with 100+ applications

24/7 customer support for your convenience

Cost-effective and scalable for businesses of all sizes
How to Get Northwest Territories Numbers From CallHippo?
Step 1: Sign up with CallHippo

Step 2: Choose Canada as your country

Step 3: Select Northwest Territories as your city or 867 area code

Step 4: Pick a local or toll-free number. You can also choose Northwest Territories phone numbers by name

Step 5: Configure your settings and add users
Why Get Northwest Territories Phone Numbers From CallHippo?
Choosing CallHippo for your Northwest Territories numbers ensures a reliable and user-friendly experience. Our platform is designed to provide efficient and cost-effective telecommunication solutions, empowering businesses to manage their communication needs seamlessly. With a focus on innovation and customer satisfaction, CallHippo offers a range of advanced features and dedicated support, making it an ideal choice for businesses seeking hassle-free Northwest Territories numbers management.
Features of Northwest Territories Virtual Number
Start your
Free Trial

today

CallHippo– Top Virtual Phone System Provider for Modern Businesses & Remote Teams.
Buy Numbers
Add Users
Start Calling
Start Free Trial
Ideal for Bulk Calling for Sales, Support and Call Center Teams
Ideal for Businesses to support their Customers and not for Bulk Calling
Frequently Asked Questions
Getting Northwest Territories phone numbers can be advantageous for businesses looking to establish a local presence in the region. 867 area code phone numbers facilitate better communication with customers, partners, and stakeholders within the Northwest Territories, thereby enhancing accessibility and credibility for your business needs.
CallHippo supports number porting for many regions, including the Northwest Territories. It's recommended to reach out to CallHippo's customer support team to understand the porting process for Northwest Territories' phone numbers.
Yes, CallHippo allows you to choose your own Northwest Territories phone number. This ensures the number resonates with your brand voice and enhances brand recognition.
Integrating a virtual phone number in the Northwest Territories can be beneficial for streamlining communication, enhancing customer service, and improving overall accessibility. However, the necessity of integration depends on the specific requirements of your business use case.