Get Newfoundland and Labrador Virtual Phone Numbers
Make a strong impression on local customers with CallHippo's Newfoundland phone numbers. Show you care about the region by using familiar local numbers and seamlessly connecting with people across the province while managing calls with powerful features. Enjoy 24/7 unparalleled support and a 99.9% uptime guarantee. Join the many businesses that use CallHippo to harness the power of virtual numbers. Take your communications to the next level today.
Trusted By 4000+ Global Brands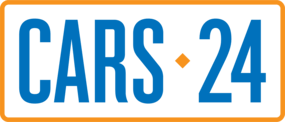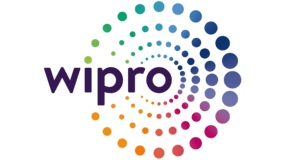 Get Newfoundland and Labrador Virtual Number In Minutes
Getting a Newfoundland area code phone number is a quick, affordable way to establish a local presence across the province. Tap into a new market with CallHippo as your partner. You'll love CallHippo because it enables you to
Project a professional image with features like IVR and call queues

Forward calls to your cell phone or landline. No extra equipment is needed

Integrate the number with 100+ third-party applications to boost productivity

Add local, toll-free, and vanity numbers as your business grows
How to Get Newfoundland and Labrador Numbers From CallHippo?
Step 1: Sign up with CallHippo
Step 2: Choose Canada as your country
Step 3: Select Newfoundland and Labrador as your city
Step 4: Pick a local or toll-free Newfoundland and Labrador number
Step 5: Configure your settings and add users
Why Get Newfoundland and Labrador Numbers From CallHippo?
With CallHippo, signing up for Newfoundland area code phone numbers takes just minutes, giving you an instant local presence regardless of your location. Our virtual numbers and advanced call handling improve customer engagement across the province. As your business expands, you can easily configure multiple local area codes and toll-free numbers. Top-tier voice quality, reliable uptime, and dedicated live support ensure your callers have a seamless experience.
Features of Newfoundland and Labrador Virtual Number
Start your
Free Trial

today

CallHippo– Top Virtual Phone System Provider for Modern Businesses & Remote Teams.
Buy Numbers
Add Users
Start Calling
Start Free Trial
*The Platinum plan is available on annual subscription only
Frequently Asked Questions
Newfoundland and Labrador virtual phone numbers can enhance your business's local presence in this region. It enables you to establish a strong foothold, build trust with local customers, and provide them with a convenient way to reach your business. Additionally, virtual phone numbers offer the flexibility to forward calls to your preferred devices, ensuring you never miss an important call from Newfoundland and Labrador customers.
Yes, you can port your existing Newfoundland phone number to CallHippo. Porting allows you to retain your current phone number while enjoying the benefits and features of CallHippo's virtual phone system. Our team will assist you through the porting process to make it seamless and hassle-free.
Absolutely! With CallHippo, you have the flexibility to choose your own Newfoundland and Labrador phone number. We offer a wide selection of numbers, including local and toll-free options, so you can select the one that aligns with your business needs and branding.
Integrating your virtual phone number in Newfoundland and Labrador is not mandatory, but it can be highly beneficial. Integration allows you to streamline communication processes by connecting your virtual number with other tools and platforms, such as CRM systems. This ensures a more efficient and organized approach to managing customer interactions and data.