Are you finding it difficult to keep track of call quality?
Do you want to monitor agent performance on calls but don't know how to go about it?
Well, don't worry! With modern cloud-hosted call center solutions, you have an array of sophisticated features that can help you improve service quality at low costs. 
If you are wondering what functionality can facilitate better agent performance and enable you to understand the nuances of your service quality, do not look beyond call barging! It is an advanced tool that can provide your organization with a distinct edge and race ahead of the competition.
If we have got your attention, read on to know more about call barging and how you can use it to enhance agent performance and customer satisfaction!
What will you learn from this blog? 
1. Understand the meaning of call barging.
2. Learn five ways that call barging can boost business bottom-line results and improve agent productivity. 
Customer satisfaction is important in the current business landscape! 
Recent research has revealed that 61% of customers stop interacting with a brand after a bad service experience. Hence, call centers need to work on providing a stellar customer experience.
Contact centers are supposed to provide quick and responsive service to customers. Call agents need to leverage emerging technologies to save time and money while providing excellent service. Call barging is one such technology that can save the day!
What Is Call Barging?
Call barging is a powerful tool that enables managers to listen to live calls. They can talk to both the call agent and the customer to ensure quality management and higher customer satisfaction. 
One of the most beneficial call center software features, call barging, is the ideal solution for call center quality assurance. It helps provide effective feedback to call representatives and can improve all the vital bottom-line parameters in call centers. 

How Can Call Barging Improve Key Performance Indicators?
Technological tools such as call monitoring and barging can play a vital role in determining agent performance. It enables managers to 'listen' to real-time conversations and helps in training call center agents. 
Call centers need to leverage call barging functionality to provide agents with timely assistance. Here are five ways that call barging can optimize performance and increase business revenues:
Measure Agent KPIs
If you are not measuring your agent KPIs (key performance indicators), you are losing out! As a manager, you need to monitor performance to identify red flags and correct issues before they escalate. Analytics and detailed reporting are the foundation to measure call agent performance. 
Call barging can help managers listen to live calls and also access recorded calls to measure vital metrics. They can monitor important metrics such as first call resolution rate, customer satisfaction ratings, average handle time, and call duration. This meaningful data gives insights into agent performance and helps to provide a superior call experience to customers.
Increase First Call Resolution
First call resolution is a crucial call center metric that needs to be tracked! Customers do not want to be transferred repeatedly to different departments. They want quality service without any delay or confusion.
Call barging can help in reducing escalated calls. When an agent knows that a supervisor can monitor a call, they go all out to resolve the issue at the first attempt. If any problem arises, managers can steer the conversation on the right track and provide instant guidance and technical assistance. Call recordings can also help managers analyze common customer problems to provide faster support and resolve issues at the first contact touch point.
Manage Remote Teams
Remote work is the new normal! With sales agents and support team members scattered in various geographical locations, organizations need to use innovative features such as call barging for better management. You do not need to work from a physical contact center; instead, you can drop in on live calls anytime to assess how your agents perform.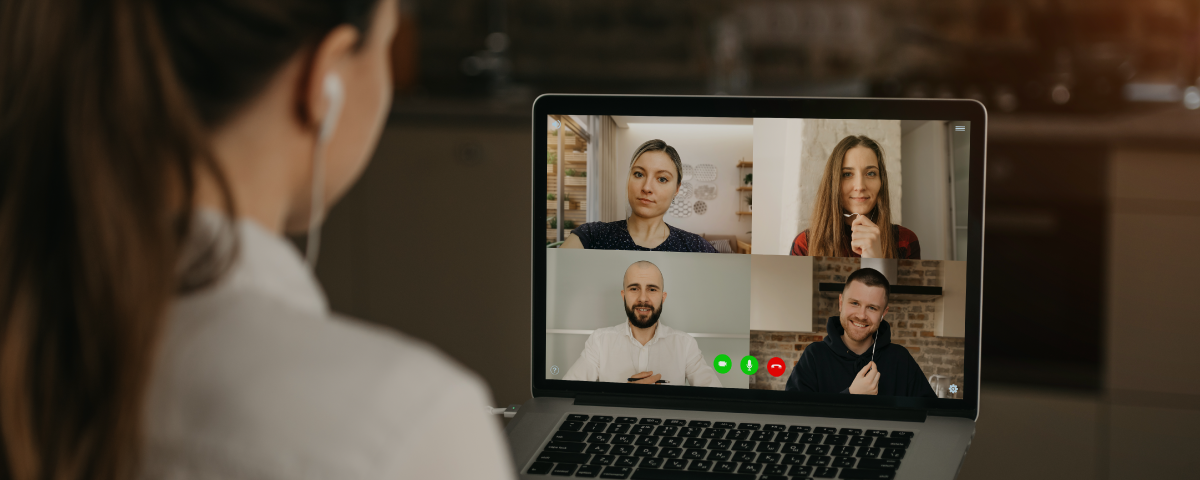 With remote work conditions, it becomes even more challenging to monitor and supervise your team's approach to providing customer service. With call barging, you can develop a hands-on approach to quality assurance and improve intra-team collaboration.
Provide Real-Time Training
Training is a critical differentiator that can enhance skill sets and help your agents perform to the best of their abilities! Call barging is a smart technique that can allow your agents to observe how you handle clients and converse with them effectively to develop long-term relationships.
A robust contact center training tool, call barging can help you provide constructive suggestions to agents and boost their confidence in handle difficult calls. Real-time monitoring enables agents to improve their average call handle time and display behaviors aligned with customer expectations, thereby enhancing the overall call experience!
Better Service To VIP Clients
Organizations need to take extraordinary measures to retain their loyal VIP clients. You cannot afford to provide poor service to important callers as they may switch to business rivals. Call barging can help you provide stellar service to VIP customers by having managers step in live calls and ensure they are given timely support for any issues.
With call barging, agents will no longer find it difficult to impress and meet the expectations of important high-paying customers. It optimizes quality assurance and ensures that you retain your audience base!
Final Words
If your agents are not performing well, your call center will surely experience a dip in profits. Invest in tools such as call barging to increase first call resolution and avert problems in customer service. Lead your team effectively and witness an exponential increase in all vital bottom-line parameters!