Germany Virtual Number
Your gateway to the German market– build brand, boost business.
A Germany virtual number is a type of number that helps you establish a local presence in Germany– making it easier for you to communicate with customers and partners there. By using a virtual number, you can avoid expensive international calling fees and access advanced call management features that enhance your business's productivity and customer service.
Choose from CallHippo's four editions of virtual German phone numbers tailored to fit your business's unique needs and budget.

Basic: $0/user/month
Bronze: $16/user/month
Silver: $24/user/month
Platinum: $40/user/month
With CallHippo's free Germany phone numbers, you can unlock a range of advanced communication and collaboration features beyond just making calls. Our system is equipped with a variety of purpose-designed features, such as:

Interactive Voice Response (IVR)
Automatic Call Distribution (ACD)
Voice Broadcast System
Powerful Dashboards
Power Dialer
Advanced Analytics
Gamification
Skill-based Call Routing
Trusted By 4000+ Global Brands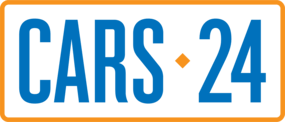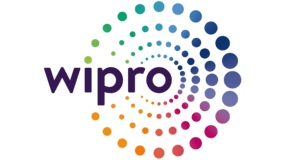 Why Do You Need a German Phone Number?
You need a German virtual phone number because it benefits your business in many ways. For example, it allows you to build trust with German customers, establish a professional image, and improve communication. In addition, it helps you:
Expand your business reach and target the German market.
Build trust among German customers with a local number.
Increase business opportunities and improve call management.
Establish a local presence and improve customer experience.
Stay connected with customers, prospects, and colleagues.
Boost conversion rates with higher call pickup rates.
Benefits of CallHippo Germany Phone Number
With CallHippo's Australian phone numbers, you can enjoy a range of advantages that simplify both local and international connectivity. Our Australian numbers enable you to broaden your reach, lower expenses, and better serve your customers.
Regional presence
Establish a strong regional presence in Germany and gain the trust of potential customers and partners with CallHippo's virtual numbers, which enable you to build a strong reputation and grow your business.
Cost-effective
Save money and reduce costs with CallHippo's German virtual phone numbers. CallHippo offers 4 affordable pricing plans and flexible billing options to help you maximize your budget and increase your ROI.
Improved productivity
Increase productivity and streamline your call management process with CallHippo's advanced call handling features, including IVR, SDAP, call routing, call forwarding, Smart Switch, and many more.
Innovative features
Access a range of innovative features with CallHippo's German virtual phone numbers, specifically designed to enhance your communication and collaboration with customers, prospects, and teammates.
How To Get a German Phone Number?
First, sign up with CallHippo.
Select Germany as the country, along with the preferred region.
Next, choose your preferred type of Germany virtual number.
Select a package and make the payment.
Configure the system, import your contacts, and start making calls.
Features of Germany Virtual Phone Number
Hear More From Companies Like Yours
See how your industry peers are succeeding with CallHippo.
27% Increase in Business Growth Using CallHippo
The Leading Global Marketplace For Learning And Instruction increased their growth by 27% using Callhippo's business phone solution
Aspire to Boost Team Productivity by 40% Using CallHippo VoIP.
Aspire, the Foremost Financial Management Firm, Increased a 40% Productivity Leveraging CallHippo's VoIP Solution.
ActionEdge Increased its Revenue by 40% Using CallHippo.
ActionEdge, a Leading Market Research Service Provider, Achieved a 27% Growth Utilizing CallHippo's Business Phone System
Times Internet Aims for 27% Productivity Boost with CallHippo.
Times Internet, a Premier Digital Media Company, Enhanced Efficiency by 27% with CallHippo's Business Phone Solution.
Start your 10-Days
Free Trial

today

From number buying to inviting your users to making your first call, all it takes to set up your virtual phone system is 3 minutes.
Buy Numbers
Add Users
Start Calling
Start Free Trial
More Countries for Virtual Phone Number
Frequently Asked Question of Germany Virtual Phone Number
Getting a German virtual number or German VoIP number helps you establish a local presence in Germany as well as lets you make and receive calls from a German phone number, even if you are outside Germany. This will help you expand your business, reach new audiences, and build strong relationships with your customers.
Getting virtual phone numbers for Germany is quite easy with CallHippo. All you need to do is follow these simple steps:

Register with CallHippo.
Log in with your username and password.
Give your German virtual phone number a name.
Click 'Add Number' and select Germany as the country—from the list.
Make the payment, configure the account, and start making online calls.
It's possible to get a free Germany virtual number by using a trial offer from a virtual phone number provider like CallHippo. Simply sign up for a free trial, choose a Germany virtual number, and start making and receiving calls using your new number. You can also get Germany Number for WhatsApp.
German virtual phone numbers can enhance your local presence by allowing you to establish a phone number that is specific to Germany and matches the region or market you are targeting.