Get a Spain Virtual Number in Less than 3 Minutes
Expand business reach and tap into Spain's thriving market with virtual numbers
A Spain virtual number is a digital phone number that functions via the internet, offering businesses the means to connect with Spanish customers without requiring a physical presence in the country. By leveraging this technology, companies can seamlessly reach out to Spanish clients across the globe, expanding their market reach with ease.
CallHippo Spanish virtual phone numbers come in four distinct options, as outlined below. Select the one that aligns perfectly with your requirements and suits your budget.

A. Basic: $0/user/month
B. Bronze: $16/user/month
C. Silver: $24/user/month
D. Platinum: $40/user/month
In our continuous effort to cater to the distinctive requirements of our customers, we have enriched our Spanish virtual phone numbers with a wide range of cutting-edge features.

Voice Broadcast System
Powerful AI-enabled Dashboards
Interactive Voice Response (IVR)
Automatic Call Distribution (ACD)
Power Dialer and Global Connect
Advanced, Real-time Analytics
Call Routing
Trusted By 4000+ Global Brands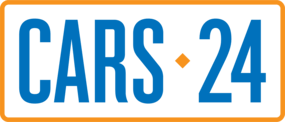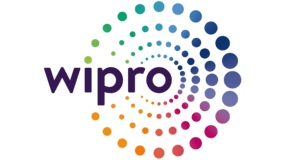 Rule the Spanish Market with a +34 Phone Number
Harness the power of CallHippo's +34 Spanish virtual phone number to thrive in the dynamic Spanish market. These virtual numbers empower you to establish a robust presence in Spain, contributing significantly to your business growth and success.
Elevate your business profile in local Spanish markets, instilling trust and confidence in your brand.

Access a comprehensive suite of 50+ communication features to enhance your customer support capabilities.

Reduce international communication expenses and operational costs, optimizing your budget for other strategic initiatives.

Ensure round-the-clock availability for your customers, providing prompt and efficient support when they need it.

Track and analyze customer support efforts with rich insights, allowing you to continuously enhance your service quality.
You May Also Read: How To Call Spain From The US?
Why Do You Need Spain Virtual Numbers?

Do you operate a customer-centric business, aspire to expand globally, aim to provide exceptional service to your Spanish customers, or wish to streamline operational costs? If you've answered 'yes' to any of these questions, then Spanish virtual numbers are what you need.
Connect with a wide audience throughout Spain and explore new market opportunities.
Establish credibility with localized phone numbers for various Spanish regions, building trust with your local customer base.
Reduce international calling expenses and eliminate the necessity for physical offices in Spain.
Easily forward calls to any device, ensuring that you never miss a valuable opportunity.
Remain accessible around the clock to address customer support requirements promptly.
Integrate this solution effortlessly with various other applications and tools for enhanced operational efficiency.
Benefits of Spain Virtual Numbers
Acquiring a Spanish virtual phone number brings a host of advantages to your business. The primary four benefits include extensive reach across the country, increased productivity, cost savings, and improved customer support.
Regional Presence
No matter where your business is located or physically based, our virtual numbers enable seamless connections with local Spanish customers. Virtual Spanish mobile numbers instill trust, enhance customer engagement, and nurture lasting relationships with your target audience.
Cost-effective
CallHippo's Spain virtual numbers offer a cost-effective solution to establish a strong presence in the Spanish market. Designed to cater to a variety of business needs, we provide a range of affordable pricing options. Choose the plan that perfectly matches your requirements, budget, and objectives.
Enhanced Productivity
With CallHippo Spain virtual numbers, your team can efficiently and professionally manage calls from any location, minimizing missed calls and response delays. This ensures uninterrupted access for clients and prospects, resulting in improved customer satisfaction and overall productivity.
Valuable Insights
At CallHippo, we recognize the importance of insights. That's why our solutions are designed with powerful dashboards and analytics, empowering you to gain deep insights into your customers. This enables timely improvements to your approach, leading to superior results.
How To Get a Spanish Virtual Number?
Begin by signing up with CallHippo.
Choose Spain as the country, along with your preferred region.
Next, select the type of Spanish number you prefer.
Pick a plan and complete the payment process.
Configure the system, import your contacts, and start making calls.
Features of Spain Virtual Number
Broaden your business reach in Spain with toll-free numbers provided by CallHippo. Enable customers to connect with you at no cost, enhancing customer support and driving sales.
More Countries for Virtual Phone Number
Start your
Free Trial

today

CallHippo– Top Virtual Phone System Provider for Modern Businesses & Remote Teams.
Buy Numbers
Add Users
Start Calling
Start Free Trial
Frequently Asked Questions
No, major providers, including CallHippo, do not offer completely free Spanish numbers for WhatsApp. However, by subscribing to CallHippo's Bronze plan for just $16, you can access more than just a free Spanish virtual number for WhatsApp. Visit CallHippo pricing for more details.
No, you do not require any additional hardware to use a Spanish virtual phone number. It operates in the cloud, so all you need is a reliable internet connection and a device like a computer or smartphone.
Yes, with a Spanish virtual number, you can make international calls to customers, partners, or suppliers located outside of Spain.
Yes, you can certainly keep your existing phone number for personal use while using a Spain virtual phone number for business purposes. This ensures a clear distinction between your personal and professional communications.