Get a South Africa Number for Whatsapp
Boost Local Presence With South African Virtual Numbers
A South African virtual number is an online number with which you may connect your South African clients virtually without any physical presence. It immensely benefits startups and SMEs to build a smooth connection with South African customers, thus increasing their business reach.
Get a CallHippo virtual phone number in South Africa by choosing any one of our four different plans. Find the one that best meets your budget and needs.

A. Basic: $0/user/month
B. Bronze: $16/user/month
C. Silver: $24/user/month
D. Platinum: $40/user/month
Getting a virtual South African number from CallHippo provides you with access to a range of impressive features. All the features are meticulously designed to make your business communication better and include:

Power Dialer
Global Connect
Gamification
Powerful AI-enabled Dashboards
Interactive Voice Response (IVR)
Voice Broadcast System
Skill-based Call Routing
Automatic Call Distribution (ACD)
Advanced, Real-time Analytics
Trusted By 4000+ Global Brands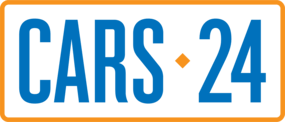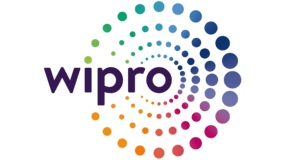 Dominate the South African Market with a +27 Phone Number
Enter the South African market swiftly with a +27 South Africa phone number from CallHippo. Tap a wider audience, level up communication, and gain the trust of potential customers in South Africa.
Make connections with South African clients and prospects without much effort.

Increase the efficiency of client service and communication.

Bring in more business opportunities in South Africa with minimal effort.

Enhance credibility and professionalism in the South African market.
Why Do You Need South African Virtual Numbers?
As a modern company that prioritizes its customers, you need to have a robust presence in the South African market. Purchasing a South African virtual phone number is essential for that.
Widen the market reach of your business in South Africa without opening an office there.
Establish a local presence to win over South African clients' trust.
Benefit from low-cost international calls to South Africa.
More efficiently oversee company operations and respond to calls in the proper way.
Share a reputable local number with your South African clients to call.
Get access to two cutting-edge call features: Power Dialer and Global Connect.
Expand your business worldwide by connecting with your clients in South Africa.
Benefits of South Africa Phone Numbers
Having a virtual South Africa telephone number for your business offers many incredible benefits. The four most prominent benefits include wider reach, minimal expense, improved productivity and valuable insights.
Regional presence
Gaining the confidence of your clients and establishing a local presence in South Africa is easy with our virtual phone numbers. Utilize a robust regional presence that attracts clients from South Africa and other countries to increase the opportunities for your business.
Cost-effective
Reduce the cost of making international calls and eliminate the expense of investing in physical infrastructure. By obtaining reasonably priced communication solutions that are customized to your business's requirements, CallHippo's virtual numbers for South Africa will help you save money on resources.
Improved productivity
Utilize CallHippo's South Africa virtual numbers to increase team efficiency and streamline communication. Benefit from seamless communication, simple call management, and other innovative technologies that increase productivity.
Valuable Insights
Use our virtual phone numbers in South Africa to get a limitless supply of call data and client preferences. Leverage data-driven strategies to outperform other businesses and benefit from CallHippo's all-inclusive services.
How To Get South Africa Virtual Number?
Step 1: Sign up on CallHippo.
Step 2: Choose South Africa as the country and pick the desired region.
Step 3: Select the type of South Africa number that you want.
Step 4: Go through plans to find the best one, and then make the payment.
Step 5: Configure the system, import your contacts, and start making calls.
Features of the South Africa Virtual Number
South Africa Toll-Free Numbers
You can enhance your customer service capabilities in South Africa by using CallHippo's Toll-Free Numbers for South Africa. Give potential customers a free way to get in touch with your business to create a professional image.
More Countries for Virtual Phone Number
Start your
Free Trial

today

CallHippo– Top Virtual Phone System Provider for Modern Businesses & Remote Teams.
Buy Numbers
Add Users
Start Calling
Start Free Trial
Frequently Asked Questions
Yes, CallHippo offers a seamless number-porting solution that enables you to transfer and maintain your current South Africa phone number. You can continue supporting your valued customers and communicating with them without any difficulties.
No, CallHippo or any other leading supplier is unable to give you a South African virtual number for WhatsApp that is totally free. But by paying just a little amount of money, you can obtain more than simply a free South Africa number for WhatsApp.
Yes, you can use your virtual phone number from CallHippo for South Africa to make and receive calls from anywhere in the world.