Get A New Zealand Virtual Number
Set up the complete call center within minutes—no extra hardware needed.
A New Zealand virtual phone number is a digital telephone number that allows enterprises to establish a local presence in New Zealand without a physical office. It offers cost-effective communication and fosters customer trust with its range of innovative features and local numbers with familiar area codes.
CallHippo New Zealand virtual phone number is available in 4 different options– as listed below. Choose the one that best meets your needs and fits your budget.

A. Basic: $0/user/month
B. Bronze: $16/user/month
C. Silver: $24/user/month
D. Platinum: $40/user/month
To better meet our customers' unique needs, we have equipped our New Zealand virtual phone numbers with a battery of innovative features.

Interactive Voice Response (IVR)
Automatic Call Distribution (ACD)
Voice Broadcast System
Powerful AI-enabled Dashboards
Power Dialer and Global Connect
Advanced, Real-time Analytics
Skill-based Call Routing
Trusted By 4000+ Global Brands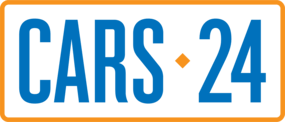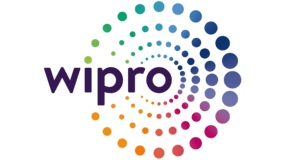 Dominate New Zealand Market with a +64 Phone Number
The +64 New Zealand virtual number offers multiple benefits that elevate every aspect of your business's success– enabling you to rule the New Zealand markets.
Expand or establish a strong presence in New Zealand's markets.

Be available for customers round-the-clock for timely support.

Separate your business and personal communication completely.

Amplify sales & customer support operations with 50+ features.

Track and re-align your efforts in real-time with rich insights & reports.
Why Do You Need New Zealand Virtual Numbers?
Whether you are a small startup with big dreams or a multinational corporation looking to establish a presence in New Zealand, a NZ virtual phone number is a modern communication solution you must invest in.
To boost presence and customer trust with local NZ area codes.
To streamline business operations and improve client connectivity.
To elevate brand image and cater to local preferences efficiently.
To reduce call costs, enhance reach, and boost market penetration.
To enhance accessibility for customers through toll-free options.
Benefits of New Zealand Virtual Numbers
By investing in a New Zealand virtual phone number, you gain access to a range of advantages, including nationwide reach, reduced costs, and enhanced customer service.
Regional presence
Establish a strong regional presence with CallHippo in over 70 countries. Our robust infrastructure ensures that your business can connect with local customers seamlessly.
Cost-effective
Enjoy a cost-effective communication solution with CallHippo. Choose from our four flexible plans starting at just $0, ensuring that you get the features you need without draining your budget.
Improved productivity
Boost productivity with CallHippo's suite of 50+ innovative features for call management and collaboration. Streamline communication, increase efficiency, and empower your team to work smarter.
Valuable Insights
Gain valuable insights into your communication processes with CallHippo's multiple dashboards. Monitor performance, track metrics, and make data-driven decisions to enhance your business operations.
How To Get a New Zealand Virtual Number?
First, sign up with CallHippo.
Select New Zealand as the country, along with the preferred region.
Next, choose your preferred type of New Zealand number.
Select a plan and make the payment.
Configure the system, import contacts, and make calls.
Features of New Zealand Virtual Number
New Zealand Toll-free Numbers
Enhance customer service with our New Zealand Toll-free Numbers. We provide easy-to-remember digits, empowering you to offer cost-free support to Kiwi clients and prospects– showcasing responsibility and professionalism.
More Countries for Virtual Phone Number
Start your
Free Trial

today

CallHippo– Top Virtual Phone System Provider for Modern Businesses & Remote Teams.
Buy Numbers
Add Users
Start Calling
Start Free Trial
Frequently Asked Questions
A New Zealand virtual number operates through the internet, enabling you to make and receive calls from anywhere. It forwards calls to your chosen device/number– providing a local presence in New Zealand without the need for physical infrastructure.
Yes, you can often retain your existing number while using a New Zealand virtual phone number. CallHippo offers number porting services, allowing you to transfer your current number to our platform seamlessly.
No, you don't need special equipment. CallHippo's virtual numbers work with your existing devices like smartphones, laptops, or desk phones. All you need is an internet connection to manage calls efficiently.
To get a New Zealand number for WhatsApp via CallHippo, sign up, select a virtual number, and choose a suitable plan. Next, use that number for WhatsApp verification like any regular numbers.