Get New Zealand Virtual Phone Number Instantly
With CallHippo you can buy a New Zealand virtual phone number in less than 3 minutes from anywhere in the world. When you make outgoing calls your New Zealand phone number will be displayed to your customers. You can receive incoming calls by forwarding your phone number or through our app. Sign Up Now!
Get a Virtual Number For New Zealand In Less Than 3 Minutes
Stay Connected All The Time With New Zealand Virtual Phone Numbers
New Zealand has for the second time in a row scooped the top position in the World Bank Doing Business 2019 report for ease of doing business. While that's good news, how can international businesses establish a presence in New Zealand without incurring a lot of money?
Look for New Zealand number providers
Do you have a website in New Zealand and you need to extend your presence there? There are various online NZ virtual landline numbers that can help your business. Find one and buy the NZ phone number online from them.
Buying a New Zealand phone number offers international businesses some prestige points to your business. And you know customer experience is everything these days. Learn how to call New Zealand from US.
CallHippo provides a New Zealand virtual phone number that allows you that privilege.
Again, this virtual mobile number new Zealand offers you all you need solutions to extend your world presence within a few seconds.
CallHippo's New Zealand number provider also offers flexible forwarding options so that you can not only receive your call or text message through phone, but also receive incoming calls on Google Talk, Skype, or a VoIP (Voice-over-IP) provider of your choice.
The most impressive thing about your NZ Phone Numbers online providers like CallHippo is that you won't have to purchase any hardware. In fact, you will never have to switch your local/home country telephony provider. Besides, it offers an easy to use, app-based or New Zealand telephone numbers management system. That way you will get all the flexibility you need besides boosting your business.
"I'm sorry, calls to this number are not allowed…" conundrum solved
If you are calling home from New Zealand, there are quite a lot of mobile horror stories when it comes to roaming charges in this country. If you are not using a VoIP number, Kiwis will always surprise you with excessive roaming bills.
But, it hurts much less scouring the internet for virtual landline providers NZ.
Getting yourself a virtual mobile phone number will be a good start. So start by looking for New Zealand number providers. Choose your poison. And get yourself a virtual New Zealand phone number to communicate back at home to your loved ones or business partners.
Callhippo, for example, provides the fastest and most affordable Phone Numbers NZ services.
Another advantage of using CallHippo is that it helps businesses connect their data to VoIP providers NZ actually in a minute. Using these New Zealand Virtual phone number providers will help small businesses across different entities grow and increase productivity.
Your New Zealand phone providers offer you an Online Phone Numbers. And, thanks to CallHippo's features, you can use your Phone Numbers NZ and your neighbor's local wi-fi to call your loved ones at home.
That way, a VoIP number prevents you from suffering a debilitating phone bill shock while you stay there. The good news is that CallHoppo's virtual mobile number new Zealand will cost you a mere $10, but the benefits are immense.
How to Buy New Zealand Virtual Phone Number
How It Works
Get Your Business A Virtual Number In New Zealand
Drive your business to thrive on a global level with a virtual phone number.
Set Up The Number Of Users
Add multiple users as per the business' needs.
Start Making Calls
Set up your phone system in less than 3 minutes and start calling.
Get Your New Zealand Virtual Number
Select The Country (New Zealand)
Choose the city/state for the required number.
Select Local Number Or Toll-Free Number
Give your business a unique identity by using a New Zealand toll-free number and a local number.
Get Your Own Virtual Phone Number
Opt for a New Zealand Phone number and stay connected with your audience.
Your Own Support Center In Less Than 3 Minutes
Set Up A Support Center For New Zealand Based Client With Ease
It hurts to get edged out of business by local competitors. If you hate that experience, get new Zealand virtual mobile phone numbers for your business. Look for trusted NZ Phone Numbers providers. CallHippo is one of the most reliable VoIP number providers.
Getting your CallHippo's New Zealand virtual phone number will help you build a flexible 24/7 customer support system that meets the different consumer expectations. The app, conveniently powered through Cloud Telephony in New Zealand. That way, you can easily acquire New Zealand VoIP number service for a minimal price of just $10.
Benefits of New Zealand Telephone Numbers?
There are a lot of benefits for using New Zealand telephone numbers or New Zealand virtual mobile phone numbers or Phone Numbers NZ to your business. CallHippo makes it a reality by providing an app that offers New Zealand virtual mobile phone numbers that
Allow Phone Numbers to calls made from New Zealand to anywhere in the world.
Allow you to make outgoing calls with your New Zealand VoIP number using a phone and through your virtual mobile app.
Allow you to forward incoming calls to any mobile phone line a very low rate.
Allow incoming call forwarding to any VoIP number.
Allow you to own your virtual mobile number new Zealand with no contracts.
Features of New Zealand Phone Number
Top 3 Call Monitoring Software
1. CallHippo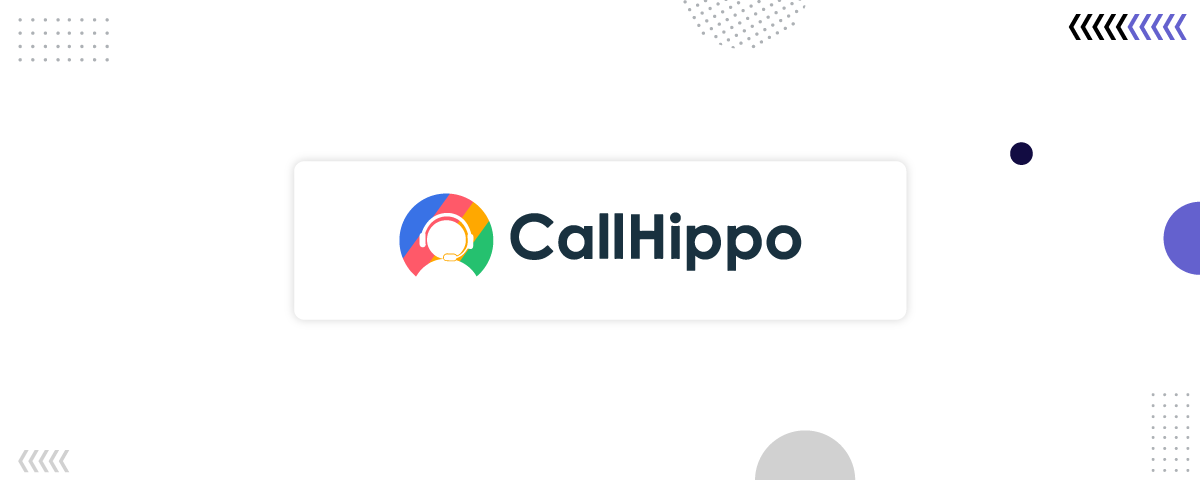 CallHippo is one of the best VoIP service providers with robust call monitoring features. Whether you want to monitor calls in real time or barge into a live call, CallHippo allows you to do it all. This can help you improve your agent's performance while enhancing the customer experience. 
Features of CallHippo
Live call monitoring

Call whispering

Call barging

Call recording

Voicemail

Skill-based call routing

Feedback for calls

Intelligent reports and analytics

Automatic machine detection
CallHippo Pros
Proactive customer support

In-depth analytics to help you understand your customers

Helps avoid FDCPA violations and the use of abusive language from either party

Offers better value for money than other call monitoring systems on this list
CallHippo Cons
The mobile app needs to be more robust

The user interface could be improved

Sometimes connections during calls get lagged 

Setting up voicemail is quite difficult
CallHippo Pricing
CallHippo has four plans.
Basic: $0 per month

Bronze: $16 per user per month

Silver: $24 per user per month

Platinum: $40 per user per month
2. TalkDesk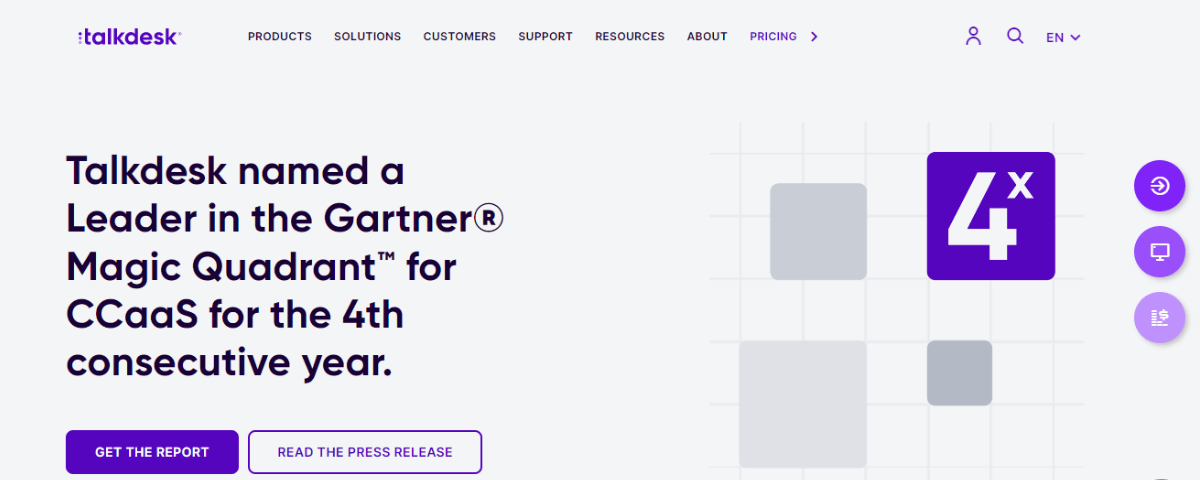 TalkDesk is another leading call monitoring software that empowers you to deliver a better customer experience. It allows you to monitor and check the quality of calls of all your support agents. Managers can see the ongoing calls from their "Live Calls" dashboard and barge in on them if required. 
Features of TalkDesk
Voice engagement

Studio and routing

Real-time dashboards

Knowledge management

Business intelligence

Virtual agent

AI trainer

Quality management

Screen recording

Customer experience analytics
TalkDesk Pros
Robust AI features like agent assistance and virtual agent

Even the basic plan comes with comprehensive voice capabilities

Supports a wide range of third-party integrations

Provides agents with step-by-step guidance via Smart Scripts
TalkDesk Cons
The mobile app is only available on premium plans.

AI-powered features are way too advanced for small and mid-range businesses.

It is more expensive than other call monitoring software on this list.

Customers report call drops, and quality issues are quite common.
TalkDesk Pricing
TalkDesk has four plans. 
CX Cloud Essentials:

$75 per user per month

CX Cloud Elevate:

$95 per user per month

CX Cloud Elite:

$125 per user per month

Experience Clouds:

Quote on request
3. Zoho Desk

Zoho Desk is a powerful phone system that comes with call monitoring capabilities. It has extensive ticket management features that are perfect for businesses receiving a high volume of daily queries. The dashboard provides a comprehensive view of agent activity, including response rates, ticket traffic, and customer sentiments.

Features of Zoho Desk
Agent collision detection

Contextual AI

Response editor

Omnichannel communication management

Sentiment analysis

Embeddable self-service

Work modes

Custom workflows
Zoho Desk Pros
Integrates seamlessly with other Zoho products

Affordable per-user pricing

Comes with a 15-day free trial to test the product

Robust analytics and reporting
Zoho Desk Cons
Complex to set up and customize

Does not have a desktop application

Has a high learning curve

Lack of customization options in the lower subscription tiers
Zoho Desk Pricing
Zoho Desk has three plans. 
Express

: $7 per user per month

Standard

: $12 per user per month

Professional

: $20 per user per month
Enterprise: $35 per user per month
New Zealand Virtual Phone Number FAQs:
Why should you get a virtual phone number for New zealand?
A New Zealand phone number helps you establish a local presence even when you are located in some other country. It can assist you in expanding your reach and consequently, your customer base. You can get a New Zealand number online from CallHippo at extremely affordable rates and set it up in no time.
How to buy a local New zealand phone number for your business?
Getting a virtual phone number for New Zealand is easy with CallHippo.
All you need to do is follow these simple steps:
Sign up with CallHippo
Login in with a username and password to get transported to a user-friendly dashboard
Assign a name for your virtual phone number for New Zealand
Click on 'Add Number' and select New Zealand as the country – you can choose a virtual number for New Zealand from a number of options on the list
Make the payment and start placing calls from your New Zealand phone number online
Should you integrate your virtual mobile number for new zealand with your CRM?
CallHippo provides integration with a range of CRM software. Once you integrate your New Zealand phone number with CRM, you can directly make and receive calls from CRM itself.
Why should you use CallHippo to get a new zealand phone number?
CallHippo offers New Zealand virtual phone numbers at very affordable rates. Besides, it gives you a myriad of calling features that enhances your customer service. Moreover, its support team is available 24/7 to help you with your queries.
Is New Zealand virtual number legal?
Yes. Virtual Phone Number of New Zealand is legal. However it should not be used for illegal activities like credit card fraud, anti-virus fraud etc. 
How much time will it take to get a New Zealand virtual Number?
As soon as you register with CallHippo and select a local or toll-free number, you will be assigned a virtual phone number. Following that, you have to give a name to your phone number and make the payment. Next, we will confirm your identity. Once your identity has been verified, you will be able to make and receive calls instantly. If you follow all the above-mentioned steps correctly, activating your New Zealand virtual phone number should take no more than 20 minutes.
How can I get free New Zealand virtual number?
You can get a Free Virtual Number of New Zealand in CallHippo' Start up Program. You will get 1 free virtual number for a year and 50 minutes of incoming calls every month.
How can I get New Zealand virtual number for WhatsApp, Telegram, Google Meet, and Hinge?
Yes, you can certainly use virtual phone numbers of New Zealand for all social media applications such as WhatsApp, Telegram, Google Meet, Hinge. All you have to do is enter your virtual mobile number of New Zealand when you sign up. The app will consider virtual numbers the same as any regular mobile number. Note that such virtual number might not work every time.
Can I use New Zealand virtual Number for SMS?
You can get New Zealand virtual phone number for receiving an SMS from CallHippos platform. These number comes with some restriction.  These Virtual Phone Numbers can only be used for Person to Person communication and cannot be used for sending bulk SMS.
Can I use New Zealand virtual number for OTP verification?
Yes, you can certainly use virtual phone numbers New Zealand for OTP verification. All you have to do is enter your virtual number where phone number has been asked for. However, not all companies support virtual number for OTP.