Get A Netherlands Virtual Number
Stay Connected, Stay Competitive: Optimize Your Business With Virtual Numbers
A Netherlands Virtual Number is a telephone number that works over the internet instead of traditional phone lines. It allows businesses to have a local presence in the Netherlands without needing a physical office, making it easier to connect with customers and prospects in the country.
CallHippo Netherlands virtual number is available in 4 different options, as listed below. Choose the one that best meets your needs and fits your budget.

A. Basic: $0/user/month
B. Bronze: $16/user/month
C. Silver: $24/user/month
D. Platinum: $40/user/month
To better meet our customers' unique needs, we have meticulously crafted our virtual phone system with an array of cutting-edge features.

Interactive Voice Response (IVR)
Automatic Call Distribution (ACD)
Voice Broadcast System
Powerful AI-enabled Dashboards
Power Dialer and Global Connect
Advanced, Real-time Analytics
Skill-based Call Routing
Trusted By 4000+ Global Brands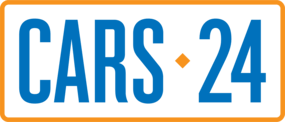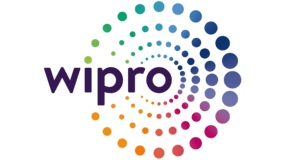 Excel in the Netherlands Market with a +31 Phone Number
With a +31 phone number, your business can excel in the vibrant Netherlands market, establishing a strong foothold and making significant strides toward your growth and success.
Gain a competitive edge by having a local presence.

Enhance customer engagement and communication.

Capture new market opportunities in the Netherlands.

Build strong relationships with Dutch clients and partners.

Seamlessly manage calls from anywhere in the world.
Why Do You Need Netherlands Virtual Numbers?
In today's globalized business landscape, Netherlands virtual numbers have become essential for businesses looking to establish a strong presence in the Dutch market. These virtual numbers provide numerous benefits, including:
Expand your business reach to the Netherlands without physical presence.
Cost-effective alternative to setting up a physical office or call center.
Gain valuable insights into customer preferences and market trends.
Boost customer service with 50+ communication & collaboration features.
Efficiently manage multiple phone lines and extensions from a single platform.
Easily scale your communication capabilities as your business grows.
Benefits of Netherlands Virtual Numbers
Having a Netherlands virtual phone number for your business comes with a myriad of advantages. Four key benefits include country-wide reach, lower costs, and improved customer service.
Regional presence
Build customer trust and establish a local presence in the Netherlands effortlessly with our Netherlands virtual phone numbers. Expand your business horizons beyond borders, leveraging our Netherlands local numbers that resonate with Dutch customers.
Cost-effective
Slash your international calling costs and eliminate the need for physical office setups. CallHippo offers customized and affordable communication solutions, perfectly tailored to your business demands, allowing you to maximize productivity and efficiency.
Improved productivity
CallHippo's Netherlands virtual numbers come equipped with a range of call management and collaboration features meticulously crafted to maximize efficiency and empower your team for outstanding results. Make optimal use of these features to elevate your performance.
Valuable Insights
At CallHippo, we understand the importance of insights, which is why we have developed our solutions with robust dashboards and analytics. This empowers you to gain a deeper understanding of your customers and outcomes, enabling timely optimization of your approach for superior results.
How To Get a Netherlands Virtual Number?
First, sign up with CallHippo.
Select Netherlands as the country, along with the preferred region.
Next, choose your preferred type of Netherlands number.
Select a plan and make the payment.
Configure the system, import your contacts, and make calls.
Features of Netherlands Virtual Number
Netherlands Toll-free Numbers
Break down communication barriers and provide exceptional customer service with toll-free numbers in the Netherlands. Empower your customers to reach out to you without any cost, ensuring a seamless experience.
More Countries for Virtual Phone Number
Start your
Free Trial

today

CallHippo– Top Virtual Phone System Provider for Modern Businesses & Remote Teams.
Buy Numbers
Add Users
Start Calling
Start Free Trial
Frequently Asked Questions
Yes, CallHippo offers a seamless number porting service, allowing you to transfer and retain your existing Netherlands virtual phone numbers. You can enjoy uninterrupted communication and continue serving your valued customers without any disruptions.
No leading providers, including CallHippo, offer a completely free Netherlands number for WhatsApp. However, by paying just $16 or subscribing to CallHippo's Bronze plan, you can get more than just a free Netherlands virtual number for WhatsApp.
To get a Netherlands virtual number from CallHippo, you need to sign up with CallHippo, select Netherlands as the country, choose the preferred region, select the type of Netherlands number, select a plan, and make the payment. Once the number is allocated, configure the system, import your contacts, and start making calls.
Yes, you can use your Netherlands virtual phone number for both incoming and outgoing calls. In fact, it is a complete communication solution– allowing you to make and receive calls using the virtual number.
Yes, you can seamlessly integrate a Netherlands virtual phone number with your existing phone system. CallHippo provides easy setup and compatibility with most popular phone systems, ensuring a smooth transition.
Absolutely! CallHippo enables call forwarding to any device or phone number of your choice, ensuring that you can receive calls made to your Netherlands virtual number on your mobile device or any other preferred device.