Get a Washington Phone Number
With CallHippo you can buy a Washington virtual phone number in less than 3 minutes from anywhere in the world. When you make outgoing calls your Washington virtual phone number will be displayed to your customers. You can receive incoming calls by forwarding your phone number or through our app. Sign Up Now!
Get Your Washington Phone Number In Less Than 3 Minutes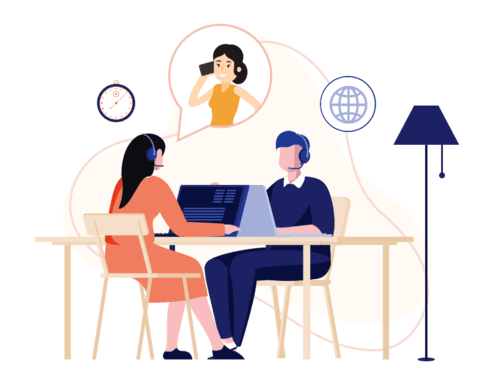 Are you looking to expand your business in Washington? With Washington toll-free or local phone number, your customers have an easy and convenient way to reach you. Customers often prefer to call a local number. And with CallHippo, you can even have local area numbers, like 206 area numbers in all your markets.
Most of the time, customers ignore out of the area or toll-free calls. When you call your customers with Washington's virtual phone number, your number will display in their caller ID, and it will improve the chance of picking up
the call.
Don't miss out on the action. Get Washington virtual phone number today, and watch your business grow!
Buy Your Washington Phone Numbers Now
Sign up now and start making & receiving calls in less than 3 minutes
How It Works
Get Your Washington Business Virtual Number
Drive your business on a global level with a virtual phone number.
Set Up The Number Of Users
Add as many users as you need.
Start Making Calls
Set up your phone system in less than 3 minutes and start calling.
Get Your Washington Virtual Number
Select The Country (U.S)
Choose the city/state for the required number.
Select Local Number Or Toll Free Number
Give your business a unique identity by Washington toll free and local number.
Get Your Own Virtual Phone Number
Get your virtual phone number for Washington starting at best price!
Features Of Washington Virtual Phone Numbers
Power Dialer
Deliver your daily calling commitments like a pro with CallHippo's super-efficient Power Dialer function.
Smart Switch
Multiple telephony providers before placing a call. You can now safely bid adieu to all your call connectivity issues.
Global Connect
Global Connect helps you know the right time to call your international clients.
Smart Call Forwarding
Each user can choose to have calls forwarded to several phones, to remain reachable even on-the-go.
Call Transfer
The Call Transfer feature allows you to redirect a connected call from your phone number to a team member.
Call Conference
It's a feature that will enable you to add a third person to your two-way call and turn it into a 3-way conference.
Call Queuing Software
A Call Queue places incoming call in a line when the agent is busy attending other customers.
Call Barging
Call Barging is when a supervisor who is silently monitoring the call decides to enter the conference bridge.
Call Recording
Record every call on each of your numbers to better monitor your performance as a team.
Voice Mail
Receive voicemails by email in your inbox. Play them directly from your email.
Call Analytics
Track your phone support performance. Measure the % of missed calls, call load of each teammate, etc.
On Hold Music
On Hold Music from CallHippo is a great way to keep your callers happy and engaged while on hold or upload your own custom music.
Frequently Asked Question
How long does it take to get a washington DC phone number?
CallHippo enables you to get a Washington DC phone number in less than three minutes. You need to sign up – it's a quick and hassle-free process that allows you to instantly start making and receiving calls from your Washington DC phone number.
Can I use my washington DC phone number as my outbound caller ID?
Yes, you can use your Washington DC phone number as an outbound caller ID. When you call your customers with a Washington virtual phone number, your number is instantly displayed on the caller ID. It will improve the chance of customers picking up the call and increase engagement.
How to buy a washington DC phone number
You can buy and set up your Washington DC phone number in less than three minutes! All you need to do is sign up with CallHippo, set up the number of users, and start making calls.