Get
Abbotsford

Virtual Phone Numbers

Get virtual Abbotsford phone numbers from CallHippo to enhance your business's presence in British Columbia's province. Enjoy local calling rates, professional call-handling features, and seamless communication with customers in Abbotsford. Boost your credibility and accessibility with a virtual phone number from CallHippo today!
Trusted By 4000+ Global Brands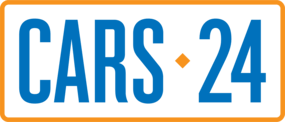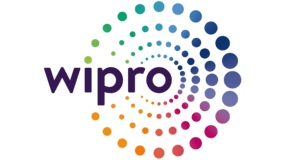 Get Abbotsford Phone Numbers in Minutes
To swiftly begin using Abbotsford phone numbers with CallHippo, visit their website, sign up, select Abbotsford as your location, choose a plan, and you're ready to make calls within 3 minutes! Enjoy seamless communication with CallHippo's user-friendly platform.
Use Abbotsford area code numbers to tap into the local market.

Stay connected with your Abbotsford contacts 24/7 using the 604 country code.

Leverage CallHippo's real-time analytics to fine-tune your strategies with precision.

Cultivate a strong, professional brand presence within Abbotsford's local markets.

Maximize your business communication potential with 50+ advanced features.
How to Get Abbotsford Phone Number From CallHippo? 
Step 1: Sign up with CallHippo.
Step 2: Choose Canada as your country.
Step 3: Select Abbotsford as your city.
Step 4: Pick a local or toll-free Abbotsford number with phone area code 604.
Step 5: Configure your settings and add users.
Why Get Abbotsford Numbers From CallHippo? 
Get Abbotsford numbers from CallHippo for a seamless and cost-effective communication solution. Enjoy local presence through virtual phone systems and efficient customer support to boost your business in Abbotsford, Canada.
Access virtual phone numbers from 50+ countries for a global presence.

Capture and access voicemails to ensure no important messages are missed.

Create custom IVR menus to automate call routing.

Integrate CallHippo with popular business tools for seamless connectivity.
Features of Abbotsford Virtual Number
Start your
Free Trial

today

CallHippo– Top Virtual Phone System Provider for Modern Businesses & Remote Teams.
Buy Numbers
Add Users
Start Calling
Start Free Trial
*The Platinum plan is available on annual subscription only
Frequently Asked Questions
There are many benefits to getting virtual phone numbers in Abbotsford. They develop a local presence, increasing accessibility and client trust. Additionally enabling low-cost, long-distance communication, virtual numbers boost company efficiency. Additionally, they provide call tracking and data, which support marketing plans.
Yes, you can easily port your Abbotsford phone number to CallHippo. Porting allows you to retain your existing number while benefiting from CallHippo's robust communication features. This seamless transition ensures uninterrupted business operations and better connectivity for your Abbotsford-based business.
Yes, with CallHippo, you have the flexibility to choose your own Abbotsford phone number. This user-friendly service allows you to customize your business phone number to suit your preferences, making it easier to establish a local presence and effectively connect with your Abbotsford customers.
Integrating a virtual phone number in Abbotsford can benefit businesses and individuals. It offers a local presence, enhances communication, and facilitates remote operations. However, the necessity depends on your specific needs, such as reaching local customers, maintaining privacy, or establishing a professional image. Evaluate your requirements to determine if it's essential.