Get Victoria Virtual Phone Numbers
Harness your business potential with CallHippo's Victoria phone numbers! Seamlessly connect with customers in the vibrant Canadian city. Enjoy local credibility and flexibility. Stay connected while keeping costs in check. Elevate your company's presence in Victoria today!
Trusted By 4000+ Global Brands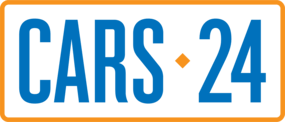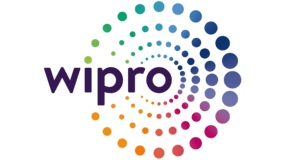 Get Victoria Phone Numbers in Minutes
Get your Victoria phone number with CallHippo in 3 minutes! Sign up, choose Victoria as your location, select a plan, and start making calls. Super easy, super fast! Plus, there's no need for additional hardware, technical know-how, or any specific documents.
Establish a strong local presence by adopting area codes for Victoria.

Enhance business operations with a comprehensive suite of 50+ advanced features tailored to Victoria's unique market demands.

Ensure seamless accessibility anytime and anywhere for your Victoria contacts.

Harness the power of CallHippo's real-time analytics to make data-driven decisions.
How to Get Victoria Phone Numbers From CallHippo? 
Step 1: Sign up with CallHippo.
Step 2: Choose Canada as your country.
Step 3: Select Victoria as your city.
Step 4: Pick local or toll-free phone numbers in Victoria.
Step 5: Configure your settings and add users.
Why Get Victoria Numbers From CallHippo? 
CallHippo is one of the leading VoIP providers that offers Victoria phone numbers. Enhance your local presence and streamline operations with a feature-rich Victoria area code phone.
Tailor call routing to suit your business needs efficiently.

Easily integrate with your existing tools and systems for smooth operation.

Access round-the-clock support for any assistance you require.

Personalize voicemail messages to align with your brand or message.
Features of Victoria Virtual Number
Start your
Free Trial

today

CallHippo– Top Virtual Phone System Provider for Modern Businesses & Remote Teams.
Buy Numbers
Add Users
Start Calling
Start Free Trial
*The Platinum plan is available on annual subscription only
Frequently Asked Questions
Victoria virtual phone numbers offer businesses a cost-effective solution to establish a local presence, enhancing customer trust and accessibility. They enable seamless communication, call forwarding, and a professional image, crucial for expanding reach and credibility in the Victorian market. Victoria virtual numbers are the best option for business growth and customer engagement.
Yes, you can easily port your Victoria phone number to CallHippo. Our seamless number porting service ensures a smooth transition while retaining your existing number. Enjoy CallHippo's advanced features with the convenience of your Victoria number. Make the switch today!
Yes, with CallHippo, you can select your preferred Victoria phone number. You can choose a local, toll-free, or international number that suits your business needs. Customize your communication effortlessly for a seamless experience in Victoria.
Integrating a virtual phone number in Victoria enhances your business's local presence, fosters customer trust, and facilitates seamless communication. It's a strategic move to expand your reach, boosting your brand's credibility and accessibility in Victoria.