Get Kelowna Virtual Phone Numbers
Enhance your company's image and trustworthiness with a Kelowna cell phone number. Acquiring a local number demonstrates a genuine connection to the area, instilling confidence in local clientele. Easily forward calls, activate voicemail, and establish your trusted Kelowna presence from anywhere. Integrate Kelowna's cell phone number with your favorite tools to make and receive calls from different applications and automate workflows. Signing up with CallHippo just takes a minute.
Trusted By 4000+ Global Brands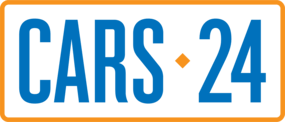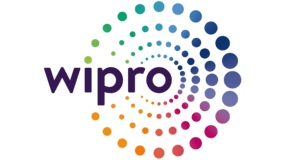 Get Kelowna Phone Numbers in Minutes
Want to test the Kelowna market before you invest in office space? Leverage Kelowna cell phone numbers to build rapport with local customers without a physical address in the region. Here's what you can expect from CallHippo.
A 250 area code number to demonstrate commitment to the local market

Advanced features like IVR and voicemail showcase professionalism

Reduced communication costs to Kelowna

Scalable service that grows with your business needs
How to Get Kelowna Numbers From CallHippo?
Step 1: Sign up with CallHippo
Step 2: Choose Canada as your country
Step 3: Select Kelowna as your city
Step 4: Pick a local or toll-free Kelowna number
Step 5: Configure your settings and add users
Why Get Kelowna Numbers From CallHippo?
CallHippo is the leading virtual phone number provider in Canada. Get a Kelowna phone number from CallHippo and enjoy access to 50+ features, 100+ integrations, 24/7 support, and a 99.9% uptime guarantee. The easy-to-use dashboard allows people without technical background to use the platform seamlessly. The in-depth analytics enables you to make data-driven decisions and boost your sales in Kelowna.
Features of Kelowna Virtual Number
Start your
Free Trial

today

CallHippo– Top Virtual Phone System Provider for Modern Businesses & Remote Teams.
Buy Numbers
Add Users
Start Calling
Start Free Trial
*The Platinum plan is available on annual subscription only
Frequently Asked Questions
Kelowna cell phone numbers are not tied to a physical location, meaning you can have a Kelowna presence even if you're elsewhere. This is particularly useful for businesses targeting customers in Kelowna or wanting to establish a local presence. Virtual phone numbers often come with features like call forwarding, voicemail, and even analytics, which can help manage and track calls effectively.
Yes, you can port your Kelowna phone number to CallHippo without disrupting your communications. Connect with our team today to understand the process and take advantage of CallHippo's advanced features.
Yes, CallHippo allows you to choose your own Kelowna phone number. You can choose from a wide range of local or vanity numbers to associate with your brand's name.
Integrating the virtual phone number in Kelowna is important but not mandatory. Integrating allows you to automate tedious processes like data entry. CallHippo supports integrations with 100+ third-party applications, including HubSpot, Salesforce, Freshdesk, and Zoho.